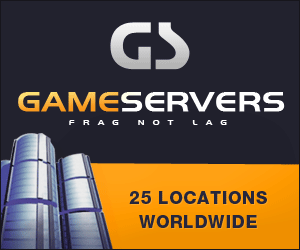 Fort Worth Star-Telegram
September 29, 2008
Pg. 1B
The Defense Department is embracing new media, including Internet efforts by servicemen.

By Chris Vaughn
To understand how established military blogs have become in the halls of the Defense Department, just check Army Secretary Pete Geren's computer.
Geren, a Fort Worth native who assumed the top civilian post in the Army last year, browses several each morning, just as he reads coverage of the Army in the nation's major daily newspapers.
"It's part of my effort to understand what is going on in the communications domain, particularly for the age group that is the heart and soul of our Army," Geren said during a phone interview as he returned from a recent trip to Afghanistan and Iraq.
Just a few short years ago, the military seemed unnerved by the ruminations of its creatively inspired young service members, citing concerns about operational security and the rough and uncensored reality of combat stories.
But particularly beginning last year, the military has altered course and now offers bloggers regular access for interviews with top leaders, reflecting the changing role of both bloggers and public affairs.
Geren, a believer in the power of new media and one of its leading proponents within the Pentagon, held a question-and-answer session at a recent gathering of military bloggers in Las Vegas, a stamp of approval if there ever was one.
The turnabout is both a result of some bloggers' desire to expand from merely rants and opinion pieces to something closer to original reporting, and the military's recognition that the milblogs, whatever the occasional disagreements, were overwhelmingly on their side.
"This idea of working with the bloggers is smart," said Toby Nunn, author of Toby Nunn's Briefing Room and a new resident of Austin. "We're a voice of the soldier. They would be crazy if they didn't recognize the ability of a blogger to reach a broader audience and the impact it can have."
Evolution of milblogs
A soldier named Colby Buzzell, a Californian who in 2004 was in his mid-20s and serving in Iraq, is sometimes considered the father of milblogging.
He launched cbftw.blogspot.com anonymously while in Iraq and posted gripping, violence- and profanity-laden stories that became enormously popular and eventually landed him in hot water with his commanders.
His trouble hardly stopped bloggers, though. There are now an estimated 2,000 milbloggers, feeding information and opinions to people hungry for war coverage but suspicious of traditional journalists.
Nunn, a Canadian-born soldier who served two tours in Iraq, including one where he got to know Buzzell, said Buzzell's "concept was genius" because it came as fewer print and broadcast reporters were covering the war.
"Bloggers started to be a better form of media outreach," said Nunn, whom readers recently named the best Army milblogger.
"People are giving a frontline perspective without having to go to journalism school."
In 2006, milbloggers got together for their first-ever conference, just as traditional reporters do. Last year, though, the military announced new regulations on bloggers and stopped soldiers' at-work access to social sites such as MySpace, Facebook and YouTube, which some feared was an attempt to shut down the unfiltered voices of ordinary soldiers.
Bloggers in uniform are subject to military regulations prohibiting them from releasing information such as troop movements, upcoming operations and tactics, and making them subject to discipline for indecent, racist or other troublesome postings. (Both regulations also apply to Facebook, MySpace, even private e-mail accounts.)
They must also register their blogs with their commander. Before the new regulations, though, many of the biggest-name bloggers had already gotten together and decided to police themselves for potential violations.
As they professionalized, they increasingly asked for access to military officials on issues. The military — recruiting a generation that is tech-savvy and online-focused — couldn't justify not providing the access, though it falls outside traditional journalism, said Lindy Kyzer, whose job in Army public affairs is to reach out to "new media."
The Defense Department's press desk hosts a weekly "bloggers' roundtable" with senior leaders from all services to talk about the wars in Iraq and Afghanistan, recruiting, mentalhealth efforts, even hurricane preparedness.
Target audience
Admittedly, the reach of even the most successful milblogger pales in comparison with that of CNN and major newspapers, but it is an audience that the armed forces wants — current and former military, troops' relatives and opinion writers.
Milblogs are also not subject to space limitations or two-minute TV packages, and they don't compete with all the other news of the day, as is the case with military news in newspapers and on television, Kyzer said.
"Young people get their information largely through the Internet, and those are the folks serving in uniform," Kyzer said. "There was a recognition that the conversation was already happening. We simply weren't in it."
C.J. Grisham, 34, a San Antonio native and first sergeant in the Army, started blogging in 2004 with a lighthearted look at military life. By 2005, though, he had his own Web site (
www.soldiersperspective.us
) and a more serious approach to the craft.
He, like most milbloggers, is unabashedly promilitary and supports the wars in Iraq and Afghanistan.
He said his bias — "to counter all the negativity" and "expose the successes of the war" — is known to all who read his blog.
But Grisham said he is no tool for the Army, and he is sensitive to his blog's being labeled as propaganda, as some have suggested.
"I don't shy away when the Army screws up," he said.
As an example, he said, the Army provided a onestar general and sergeant major in April to talk to milbloggers about the scandal erupting over deplorable conditions at a Fort Bragg barracks for young soldiers. Grisham said the leaders received a number of "pointed questions" by bloggers who "all know how barracks life is and how it works."
"Initially it was probably a rude awakening," Grisham said. "We didn't give them a free pass. They tried to blow smoke up our butts. But we can guide the questions better and tell a fuller story."
Geren said he has made it clear to uniformed leaders that he supports bloggers, like Grisham, in the ranks.
"For many people my age and older, it's a new media, and we're unfamiliar with it," he said. "But I've asked our Army leaders to work to accommodate it. It doesn't mean it trumps operational security or good order and discipline. But we often act negatively to the unfamiliar. Blogging has to be an important part of telling our Army story, particularly for the young soldiers. We need to accommodate it."
Web sites
These are some of the best military blogs:
www.blackfive.net
www.michaelyon-online.com
www.soldiersperspective.us
www.spousebuzz.com