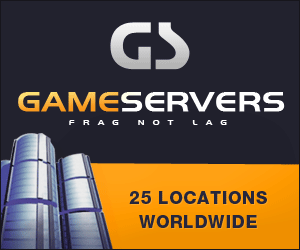 Washington Post
April 10, 2007
Pg. B4
By Raymond McCaffrey, Washington Post Staff Writer
A former Navy football player was found guilty yesterday of sexually assaulting a female midshipman at a District hotel in February 2006 but cleared of sexual misconduct charges involving a second woman from the U.S. Naval Academy.
Midshipman Kenny Ray Morrison, 24, of Kingwood, Tex., was found guilty of indecent assault and conduct unbecoming an officer after three hours of deliberation by a jury of seven Navy and Marine Corps officers at the U.S. Naval Academy. The jury will begin considering a sentence today, the academy said in a statement. Morrison was found not guilty of an alleged assault involving another female midshipman in Annapolis in 2006.
Morrison, a former linebacker, could face a sentence of up to 10 years and could be expelled from the academy. His attorney, William M. Ferris, would not comment on the verdict.
Cmdr. Ed Austin, an academy spokesman, said in a statement that the academy "respects the court's decision in this case" but would comment no further until Morrison is sentenced.
Morrison's court-martial was the second involving a Navy football player in less than a year. In July, star quarterback Lamar S. Owens Jr. was cleared of rape but convicted of related misconduct in an incident involving a female midshipman. Navy Secretary Donald C. Winter is deciding whether to accept the academy superintendent's recommendation that Owens be forbidden to graduate or receive a commission as an officer.
Last night, the Annapolis City Council passed a resolution requesting that Owens be allowed to graduate from the academy. The revised amendment, however, withdrew an earlier request that Owens also be commissioned.
As in the Owens case, defense attorneys disputed allegations of sexual assault by arguing that Morrison engaged in consensual sex.
The Navy had initially charged that he drugged and raped the two women, but those charges were dropped after follow-up tests did not support previous evidence suggesting a so-called date-rape drug had been used.
In the incident in the Washington hotel, Morrison testified that the female midshipman initiated sexual conduct with him by kissing him and rubbing his leg, the Associated Press reported. The woman said she was asleep and sick from drinking when she was assaulted.
Jurors ruled that Morrison had assaulted her but found him not guilty in a second incident, in which a midshipman who is now a Marine lieutenant met him drinking in an Annapolis bar. The woman testified that she had no memory of the night but woke up naked in bed with Morrison, the AP reported.
In another echo of the Owens case, Morrison's attorney raised questions about possible unlawful command influence by Vice Adm. Rodney P. Rempt, arguing that the academy superintendent could have prejudiced potential jurors at the academy with e-mails suggesting the guilt of suspects in rape or misconduct cases.
Rempt, who has won praise for targeting alcohol abuse and sexual misconduct at the academy, has been criticized for what some alumni consider an overzealous approach to sexual assault cases. The motion said that on the day Rempt referred Morrison's case to court-martial, he also sent an e-mail to faculty and staff titled "Preventing Sexual Harassment and Assault. "