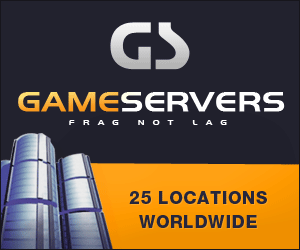 Washington Post
April 17, 2007
Pg. 18
Defense Chief Also to Pursue Military Aid Issues, Regional Strategy Against Iran

By Ann Scott Tyson, Washington Post Staff Writer
AMMAN, Jordan, April 16 -- Defense Secretary Robert M. Gates arrived Monday in Jordan on a Middle East trip aimed at bolstering regional support for the Iraqi government and countering Iranian "meddling," according to a senior defense official.
Gates, who will stop in Egypt and Israel, also will focus on using potential U.S. arms sales and other military assistance to shape the forces of key American allies against "emerging threats" such as Iran and regional militant groups, said the official, who was not authorized to speak on the record.
Gates will reassure leaders he meets that the U.S. military commitment to the Middle East is enduring, with "common concerns about Persian hegemony in the region," the official said. "For perhaps the first time in this region we have shared interests, shared enemies. . . . I think the secretary alluded to 'the enemy of my enemy [is my friend],' " the official said.
In Jordan, Egypt and elsewhere, Gates will encourage continued support for the government of Iraqi Prime Minister Nouri al-Maliki. Gates hopes that backing by predominantly Sunni countries such as Jordan and Egypt will shore up the legitimacy of Iraq's majority Shiite government and help tamp down sectarian violence in the country.
The official said regional support for Iraq is "the most important way right now to mitigate Iranian pressure." Gates hopes to hear shared concern from the leaders he meets over "Iranian bad behavior . . . Iranian support for terrorism in the region, Iranian meddling in internal politics with Shia minorities . . . Iranian continued support for Hezbollah," the official said.
Jordan has contributed to the U.S.-led effort in Iraq by training more than 50,000 Iraqi police officers and hundreds of Iraqi corrections officers, and it operates a field hospital in Fallujah, in Anbar province. Gates plans to offer to assist Jordan in handling the hundreds of thousands of Iraqis who have sought refuge in the country since the war began in 2003, U.S. officials said. Jordan, which is expected to receive about $210 million in U.S. military financing in 2007, also sends more than 300 military personnel to study in the United States each year.
"Jordan has always been a strong ally of the United States, and I look forward to discussing with the king how we can contribute to his efforts and how the Jordanians can contribute to ours -- not just in Iraq, but Lebanon and the Israel-Palestinian peace process," Gates told reporters on the flight to Amman.
In Egypt and Israel, Gates plans to address the sensitive issue of U.S. military sales in the region. Egypt has expressed concern over any reduction of U.S. military aid as a result of the cost of the Iraq war. Egypt has received deliveries of U.S. military items worth more than $5 billion since 2001, and the Bush administration has requested $1.3 billion in military financing for the country for 2007.
Pentagon officials say they seek to direct the aid away from conventional weaponry such as tanks. Instead, they seek to promote development of more agile expeditionary forces able to operate with the U.S. military to counter militant groups and other non-state actors in the region.
In the first trip to Israel by a U.S. defense secretary in seven years, Gates plans to discuss replenishing weaponry depleted during the war against Hezbollah guerrillas in Lebanon last summer. The administration has requested about $2.3 billion in foreign military aid for Israel for 2007. "Israel has its wish list, as does every country in the region," the defense official said.
Gates will also discuss potential future U.S. sales of advanced weaponry to Saudi Arabia and other Persian Gulf nations -- sales that Israel is concerned might affect its security. The Pentagon since 2001 has delivered more than $4 billion in military equipment to Saudi Arabia, including armored personnel carriers, weaponry, radios and night-vision goggles. Saudi Arabia ordered about $30 billion in U.S. military equipment in the aftermath of the 1991 Persian Gulf War.