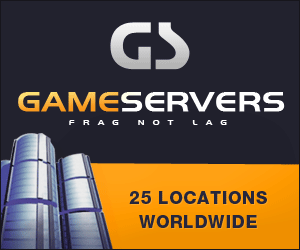 DOUG FERGUSON
Associated Press
Maybe he was being a little reckless, taking too many risks, or simply found trouble at the wrong time. Whatever the case, it was a crash Phil Mickelson won't forget, and he confessed Tuesday that it left a scar.
He was talking, of course, about a skiing accident that kept him off the PGA Tour for three months.
"A scar happened in '94 when I broke my leg and they cut it open and stuck in a rod," Mickelson said. "That's a scar."
His double bogey on the 72nd hole at the U.S. Open?
That was a lesson.
"Losing the Open obviously hurt," Mickelson said. "But losing the PGA in 2001 hurt. Losing the Masters a number of years hurt. And losing the U.S. Open in 2004 making double (bogey) on 17 hurt. That's part of the game. And so I think it's a challenge to try to get past that, but it's also an opportunity to identify a weakness and improve it.
"And hopefully," he added, "improve my performances from here on out."
Mickelson makes his 2007 debut Wednesday at the Bob Hope Classic, and he probably won't have to wait long to see what he learned. Fourteen of his 29 victories on the PGA Tour have come on the West Coast, and he has won the Hope twice since 2002.
It will be his first time inside the ropes since the Ryder Cup, though some might argue he didn't play there, either. Mickelson looked dazed at The K Club and went 0-4-1 for an American team that got waxed.
He really hasn't shown up anywhere since that infamous meltdown on a late Sunday afternoon at Winged Foot.
Mickelson had a two-shot lead with four holes to play in the final round of the U.S. Open, an amazing feat considering he couldn't find the fairway. It caught up to him on the 18th when he hit driver so far to the left that it clattered off trees and a corporate tent, sending him to a double bogey that left him one shot behind Geoff Ogilvy.
It wasn't the worst collapse; that goes to Colin Montgomerie, who made his double bogey with a 7-iron from the fairway. But crashes seem to look more spectacular involving Phil the Thrill.
He played five more tournaments the rest of the year, his best finish a tie for 16th at the PGA Championship.
And the speculation began.
What's wrong with Phil? How will he ever recover from such an ignominious failure?
All of which was misguided thinking.
Don't use the tail end of 2006 as evidence of emotional scar tissue, because Lefty rarely plays his best golf after the U.S. Open. Since his first full season on tour in 1993, only one-third of his top 10s and eight of his 29 victories occurred after the second major (that includes Pebble Beach in 1998, which ended in August).
And it's not like that was the first time Mickelson has been haunted by failure. Jack Nicklaus was runner-up 19 times in the majors, and don't think he wouldn't like to have a couple of those back. Tiger Woods went bogey-bogey in the 2005 U.S. Open when he was on the verge of tracking down Michael Campbell.
The guys more affected by calamity are those who only get one crack at a major - Jean Van de Velde at Carnoustie in the 1999 British Open, Mike Reid at the 1989 PGA Championship, Ed Sneed at the 1979 Masters.
"Phil is in a different category," Annika Sorenstam said.
Sorenstam knows what it's like to blow a major. She was a lock to make birdie at worst and join a playoff in the 2003 U.S. Women's Open when her 4-wood nearly went into a portable toilet and she made bogey. What happened? She won the Women's British Open a month later to complete the career Grand Slam.
"I'm sure Phil's going to bounce back," she said. "We all know he's super talented, and that (U.S. Open) hasn't crossed my mind. He's a guy who can come back and win majors."
But even Mickelson knows better than to simply expect that to happen.
He referred to the 2001 PGA Championship at Atlanta, when he was tied for the lead with David Toms until a three-putt from 50 feet on the 16th hole cost him a shot that he never got back.
"I looked back at that event and realized my lag putting needs to improve, because I'm not going to win majors if my lag putting isn't better," Mickelson said. "After imploring the help of Dave Pelz, we developed drills to improve my lag putting, and it's led to two Masters wins, as well as a PGA, on some quick greens."
The lesson from Winged Foot was to drive the ball in the short grass - more specifically, to eliminate the tee shot that goes left.
He analyzed his swing and his equipment. Mickelson has been working with Callaway Golf on a new driver with more weight in the heel. He didn't want to talk shop on the swing, only to say he wants to get the club face square a little more quickly.
"So now, we've addressed that with equipment, we've addressed it through instruction, and I'm really excited about 2007, because I really think that shot is going to be eliminated the majority of the time," he said.
The other lesson for Mickelson - and this is nothing new - was to look like he spends more time in the gym than at In-N-Out Burger.
One reason Lefty has done so well the first five months of the season is because he runs out of gas in the summer, and it doesn't help carrying excess baggage. One exception was in 2004, when he came within five shots at a chance of winning all four majors. And why did he play so well all year?
"I was in better shape," he said.
Lefty says he has lost 20 or 25 pounds during his long offseason and put on 15 pounds of muscle by including weightlifting to his regimen for the first time. He does cardio work for an hour a day, and he started a new martial arts program.
Where this will lead is anyone's guess.
Learning from his mistakes has never been a problem for Mickelson. The question is usually how soon before he forgets.