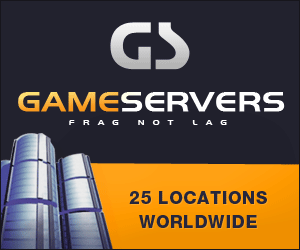 Washington Times
August 7, 2008
Pg. 3
By Jerry Seper and Kelly Hearn, The Washington Times
The State Department and the U.S. Border Patrol on Wednesday described as a "misunderstanding" a Sunday night incursion of Mexican soldiers into Arizona, where they held a Border Patrol agent at gunpoint until backup agents responded to assist.
During a press briefing in Washington, State Department spokesman Gonzalo Gallegos said U.S. officials were aware of the incident and had brought it to the attention of the Mexican government, but that the encounter "stemmed from a momentary misunderstanding as to the exact location of the Mexican-U.S. border."
On Tuesday, State Department spokeswoman Nicole Thompson said the department had no information on the incident, referring further questions to the Border Patrol.
"We recognize that occasional incidents such as this can and do occur," Mr. Gallegos said. "We take this misunderstanding seriously, as does the Mexican government."
He cited what he described as a "close working relationship" between Mexican and U.S. law enforcement agents, who he said have solid liaison mechanisms to quickly notify authorities about incidents.
"I would say that this seems to occur on occasion," Mr. Gallegos said when asked about the frequency of such encounters.
When asked whether U.S. and Mexican officials had discussed long-standing allegations that current and former Mexican soldiers sometimes work for alien and drug smugglers, he said: "I believe that [Assistant Secretary of State for Western Hemisphere Affairs] Tom Shannon has had discussions with the Mexican government about that."
Border Patrol spokeswoman Dove Crawford said the incident on the Tohono O'odham Indian Reservation about 85 miles southwest of Tucson occurred in an area where the border likely was marked only with barbed wire.
She said the soldiers lowered their weapons after about four minutes when the agent convinced them who he was and where they were. She said they then retreated into Mexico. Ms. Crawford said there have been about 40 similar incursions along the 1,957-mile border this fiscal year.
Border Patrol agents in Arizona noted that the targeted agent was in uniform and driving a clearly marked white-and-green Border Patrol vehicle, questioning why the Mexican soldiers didn't recognize the agent and the truck.
Agents assigned to the Border Patrol station at Ajo, Ariz., said it was not clear what the soldiers were doing in the U.S., but U.S. law enforcement authorities have long said that current and former Mexican military personnel have been hired to protect smugglers.
"Unfortunately, this sort of behavior by Mexican military personnel has been going on for years," union Local 2544 of the National Border Patrol Council (NBPC) said on its Web page. "They are never held accountable, and the United States government will undoubtedly brush this off as another case of 'Oh well, they didn't know they were in the United States.'
"It is fortunate that this incident didn't end in a very ugly gunfight," said the union local's posting.
The NBPC represents all nonsupervisory personnel among the agency's 16,000 agents.
On Tuesday, Ricardo Alday, a spokesman at the Mexican Embassy in Washington, said Mexico and the U.S. are engaged in "an all-out struggle to deter criminal organizations from operating on both sides of our common border."
"Law enforcement operations have led, from time to time, to innocent incursions by both U.S. and Mexican law enforcement personnel and military units into the territory of both nations, and in particular along non-demarcated areas of our border," he said.
Since 1996, there have been more than 200 confirmed incursions by the Mexican military into the U.S.