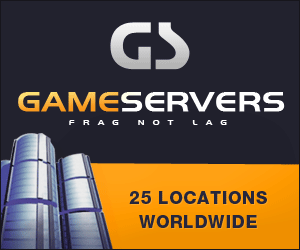 USA Today
January 2, 2008
Pg. 1
On front lines, women face trauma like never before
By Andrea Stone, USA Today
MENLO PARK, Calif. — Master Sgt. Cindy Rathbun knew something was wrong three weeks after she arrived in Iraq in September 2006. Her blond hair began "coming out in clumps," she says.
The Air Force personnel specialist, in the military for 25 years, had volunteered for her first combat zone job at Baghdad's Camp Victory. She lived behind barbed wire and blast walls, but the war was never far.
"There were firefights all the time," Rathbun says slowly, her voice flat. "There were car bombs. Boom! You see the smoke. The ground would shake."
As the mother of three grown children prepared to fly home last February, she took a medic aside. Holding a zip-lock bag of hair, she asked whether this was normal. "He said it sometimes happens," she says. "It's the body's way of displaying stress when we can't express it emotionally."
Numb, angry, verging on paranoia, Rathbun checked herself into a residential treatment center for female servicemembers suffering the mental wounds of war. Last month, she and seven others became the first all-Iraq-war-veteran class of the Women's Trauma Recovery Program here. The oldest of 12 residential centers run by the Department of Veterans Affairs, it is part of a rapidly growing network of 60- to 90-day programs for female warriors who, until the Iraq insurgency, had mostly been shielded from the horrors of war.
Many who seek help are haunted by another demon that can exacerbate their battlefield stress: military sexual trauma, or MST. For Rathbun, 43, of Yuba City, Calif., the war brought back to the surface a long-buried secret: She says she was raped by a military superior when she was a young airman.
Shell shock. Battle fatigue. Post-traumatic stress disorder (PTSD). The military's mental toll of war has historically hit men. But more women are joining these ranks.
More than 182,000 women have served in Iraq, Afghanistan and the surrounding region — about 11% of U.S. troops deployed, the Pentagon says.
That dwarfs the 7,500 who served mostly as nurses in the Vietnam War and the nearly 41,000 women deployed during the brief Persian Gulf War.
Although some of those women suffered PTSD, few saw actual fighting or were subjected to the stress of multiple deployments.
In Iraq, "there are no lines, so anybody that deploys is in a war zone," Rathbun says. "Females are combat veterans as well as guys."
Darrah Westrup has treated hundreds of women since she founded the Menlo Park program in 1992. Only during the past year, though, have large numbers with war-zone trauma sought help. Many learned only recently that there are specialized VA mental-health programs for women.
Those who come, Westrup says, often have seen the most gruesome aspects of war. "Women are talking about dismembered bodies, seeing their buddies blown up in front of them," she says. "They are trying to reconcile, 'I have killed people.' "
The 'equal opportunity war'
Women are barred from ground jobs in infantry, armor and artillery units and are technically confined to support roles. But those jobs include some of the most dangerous: driving supply convoys, guarding checkpoints and searching women as part of neighborhood patrols.
Iraq is "an equal opportunity war" in which attacks come not only from enemy fighters, but also from roadside bombs and mortars, says Patricia Resick, director of the Women's Health Sciences Division of the VA's National Center for PTSD in Boston.
More than 100 female servicemembers have died and nearly 570 have been wounded in Iraq and Afghanistan, the Pentagon says. More than 4,200 men have died and nearly 30,000 have been wounded.
The ranks of psychologically wounded from this war are far larger. In 2006, nearly 3,800 women diagnosed with PTSD were treated by the VA. They accounted for 14% of a total 27,000 recent veterans treated for PTSD last year.
In June, the Defense Department's Mental Health Task Force reported that the number of women suffering from trauma might be higher than reported. It cited "a potential barrier" for women needing mental-health treatment as "their need to show the emotional strength expected of military members."
The report also said that after leaving the military, "many women no longer see themselves as veterans" and might not associate psychological symptoms with their time in the war zone.
Yet Rachel Kimerling, a psychologist here, sees the signs: "Driving is so treacherous with the (roadside bombs) in Iraq, they come back and report seeing a paper cup in the mall parking lot and swerving around as if it were life or death."
Many women become overly protective. Even the innocent pop of a biscuit tube on a kitchen counter can speed the heart, Rathbun says. When young soldiers left Camp Victory and didn't return, she thought of her 21-year-old son. "Women are protective, nurturing. I couldn't do either," she says. "I couldn't prevent them from dying."
For some, combat trauma is complicated and intensified by rape or other sexual abuse, often by comrades they've trained and fought beside. The VA says 20% of women seeking its care since 2002 showed symptoms of military sexual trauma, compared with 1.1% of male veterans.
Like Rathbun, many say they were preyed upon by men higher in the chain of command, crimes military women call "rape by rank." Rathbun says some women in Iraq risked dehydration by refusing to drink liquids late in the day for fear of being raped while walking to latrines after dark.
Recent allegations that civilian female employees of contractor KBR were raped in Iraq have renewed attention on war-zone sexual assaults. VA research on Gulf War veterans found higher rates of sexual assault and harassment than in the peacetime military.
The Defense Department's 2-year-old Sexual Assault Prevention and Response Office says there were 201 sexual assaults in 2006 within the U.S. Central Command, which includes Iraq and Afghanistan. That's up from 167 in 2005, when the Pentagon began a policy that allows victims to get medical help without launching a criminal investigation.
Kay Whitley, who heads the office, says "restricted reporting" is expected to boost the numbers of cases as more women grow bolder in stepping forward. There is no way to know whether sexual-assault rates are higher in combat areas because "women back-burner assaults," she says. "There may be more (assaults) over there, and they may be waiting to report it until they get home."