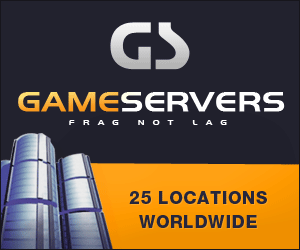 Denver Post
May 1, 2007
Pg. B3
Senators ask GAO to investigate

By Erin Emery, Denver Post Staff Writer
Colorado Springs - A veterans advocacy group said Monday that Fort Carson soldiers suffering from post-traumatic stress disorder and traumatic brain injury are not receiving adequate care and are punished for behavioral problems related to their illnesses.
Last week, nine U.S. senators signed a letter asking the Government Accounting Office to assess a systemwide review of military health care to ensure soldiers are receiving proper medical care. In the letter, the senators said they had "come to learn about a number of upsetting allegations at Fort Carson."
Representatives of those senators plan to visit Colorado Springs on May 14-15 to talk to soldiers who have told their stories to Veterans for America, a veterans advocacy group.
Andrew Pogany, an investigator for Veterans for America, said he has been in contact with 35 to 40 soldiers in the past year who have had difficulty getting health care and proper discharges from the military.
Pogany, a former 10th Special Forces soldier, was charged in October 2003 with cowardice and dereliction of duty after he suffered panic attacks when he saw a mangled body stuffed in a duffel bag in Iraq. The charges were later dropped.
Pogany said Monday that Fort Carson remains "unwilling to accept the fact that soldiers are and are continuing to fall through the cracks. And when they do fall through the cracks they seem to be completely unable and unwilling to accept responsibility for the failures that are occurring."
Lt. Greg Dorman, a spokesman for Fort Carson, said Monday he would not address allegations from the veterans group.
"They've said it 1,000 times and we've responded 1,000 times and we're not going to get into that today," Dorman said.
Steve Robinson, director of veterans outreach for Veterans for America, said providing mental health care services for returning veterans is a nationwide issue, not a Fort Carson issue.
He said Congress should add mental health and substance abuse professionals, conduct an investigation into the services offered and their effectiveness, and do a study to determine how many troops were returned to the war zone with medical problems.
Robinson criticized a leadership training program at Fort Carson, saying the training is flawed. "They believe that PTSD is not an excuse for bad behavior," Robinson said.
He said scientific journals say that when soldiers return, "if they don't get the kind of mental health care they need, they turn to drugs and alcohol and coping mechanisms. The problem is that Fort Carson then treats that as a discipline issue rather than a war-related injury that they should treat and help the soldier recover from."