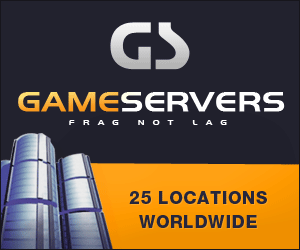 USA Today
May 24, 2007
Pg. 10
Base Plants Trees As War Fatalities Climb

By Gregg Zoroya
FORT STEWART, Ga. — A popular war memorial consisting of dedicated trees, one planted for every soldier of the Army's 3rd Infantry Division lost to war, presents commanders with a problem.
The memorial is running out of space. Its elaborate design — requiring sidewalks and buried electrical lighting — has forced Army officials to prepare expansion plans.
It is a delicate issue at a base where thousands of families are sending loved ones off to war again, in some cases for the third time. "The assumption was, unfortunately, four years ago there wouldn't be but two sidewalks' worth of trees, and that just didn't happen to be the case," says Michael Biering, the garrison director of public works.
The memorial is filled with eastern redbud trees, chosen because their pink-purple blossoms appear in the spring. That's when soldiers from the 3rd Infantry, based here, first raced to Baghdad in 2003 and suffered their first fatalities. The division has returned to Iraq twice since then.
Now, 326 trees are planted along sidewalks that border the parade ground, where troops assemble before reuniting with their families after a combat tour.
Next to each tree is a granite stone engraved with a soldier's name and a small spotlight to illuminate the branches. The memorial is called Warriors Walk.
"It's sort of bittersweet to return (to the memorial), and it gives me comfort and sadness at the same time," says Birgit Smith, the widow of Sgt. 1st Class Paul Ray Smith, posthumously awarded the Medal of Honor for gallantry during the Iraq invasion.
She drives six hours from her home in Hollywood, Fla., five times a year to visit her husband's tree.
"It's the most hallowed ground on this installation," says the garrison commander, Col. Todd Buchs. He helps preside over the solemn tree-dedication ceremonies, which are a monthly ritual. Family members come. A color guard is there.
The Fort Stewart memorial differs from other military installations that often honor war dead with names etched onto a remembrance wall.
The tree memorial initially was one long sidewalk along the southern edge of the parade area. As the division returned to combat in 2005 and fatalities mounted, three more sidewalk phases were built along the parade ground's northern edge. The trees were staggered to economize space.
The division is incurring losses on its third tour, and Biering estimates space will run out in about two months. "Part of it is experience," he says of his estimate, recalling a bad month in 2005 when 40 trees were planted.
In his office, he keeps blueprints for at least four more parallel sections of sidewalk. It is, he says, a sensitive topic. "I don't want to get too much out ahead of this because of the potential adverse impact it may have" on installation families, he says.
Many Army families say they understand the grim reality and how expansion plans for Warriors Walk are necessary.
"We're pretty strong people," says Amy Lambert, whose husband, Sgt. 1st Class Scott Lambert, is in Iraq. "This is a fact of life. More people are going to die. Nobody wants it to happen. But it's going to happen until the war ends."