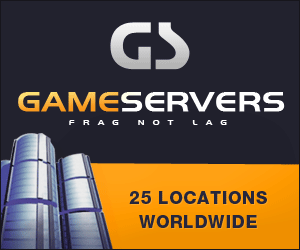 Washington Post
April 9, 2008
Pg. 3
By Jerry Markon, Washington Post Staff Writer
An accused "enemy combatant" told an appellate court yesterday that a controversial Justice Department memorandum exploring the legal boundaries of military interrogations proves that his detention was illegal.
Attorneys for Ali Saleh Kahlah al-Marri, a Qatari national the government calls an al-Qaeda sleeper agent, said the 2003 memo was a key part of a legal analysis backing Marri's detention that the Justice Department has repudiated. The memo "further demonstrates that al-Marri's detention lacks legal basis," the attorneys wrote in a letter to the U.S. Court of Appeals for the 4th Circuit in Richmond, which is considering Marri's case.
The memo, declassified and released last week, asserted broad presidential powers in a time of war. It argued that federal laws prohibiting maiming and other crimes did not apply to military interrogators who questioned al-Qaeda captives because the president's authority as commander in chief overrode such statutes. Legal experts said they believe Marri is the first prisoner to cite the memo as evidence in his own case.
Although Justice Department officials told the Defense Department to stop relying on the memo nine months after it was issued, President Bush designated Marri as an enemy combatant before the memo was withdrawn. The designation relied in part on an opinion from the Justice Department's Office of Legal Counsel, where the memo's author, John C. Yoo, was then a deputy, the government has said in court filings.
"The memo makes plain as day that al-Marri was declared an enemy combatant based on discredited legal opinions and for the illegal purpose of abusive interrogations," Jonathan Hafetz, an attorney with the Brennan Center for Justice who represents Marri, said yesterday. Defense attorneys contend that Marri, who is being held at a Navy brig in South Carolina, has been subjected to such interrogation methods as sleep deprivation and being forced to stand in uncomfortable positions for long periods.
The government has not said whether Yoo's memo was included in the Office of Legal Counsel analysis, and Hafetz conceded that he could not prove that it was. Justice Department officials declined comment yesterday, saying they would respond in court.
Marri, who was arrested in December 2001 in Illinois and designated a combatant in June 2003, is the last of three suspected enemy combatants held in the United States whose detentions triggered a fierce battle over governmental powers to fight terrorism. Government officials have said that Marri was planning a second wave of attacks after Sept. 11, 2001. The government contends that Bush has the power to detain Marri and that such authority is vital during wartime to protect the nation from attacks.
Attorneys for Marri -- a lawful permanent U.S. resident -- argue that the military cannot indefinitely detain, without charge, a U.S. citizen or resident captured on U.S. soil. A three-judge 4th Circuit panel ruled last year that Bush had exceeded his constitutional authority and ordered the government to charge Marri in a civilian court or free him. The government appealed to the full court, which has not issued a decision.
Legal experts split yesterday over whether the memo would influence the outcome.
"I'm not sure the Yoo memo is of direct assistance to Mr. Marri," said Douglas W. Kmiec, a Pepperdine University law professor who headed the Justice Department's Office of Legal Counsel in the Reagan and first Bush administrations. "The memo primarily concerns aggressive forms of interrogation, not primarily the president's authority to designate individuals as enemy combatants."
But David H. Remes, who represents 16 detainees at Guantanamo Bay, Cuba, said it was "perfectly legitimate for al-Marri's counsel to bring this to the court's attention."
He said: "The detention and treatment of al-Marri rest on the premise that as an enemy combatant he enjoys no constitutional protections. If the administration has repudiated the memo supporting that premise, then the government's justification for holding al-Marri as an enemy combatant crumbles."