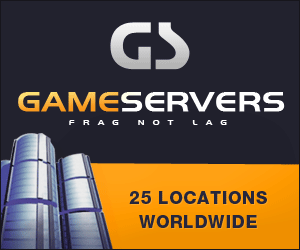 Financial Times
March 25, 2008 By Lionel Barber, Neil Buckley and Catherine Belton
Dmitry Medvedev, Russia's incoming president, has warned that granting Nato membership to the former Soviet republics of Ukraine and Georgia could threaten European security.
His comments, in an interview with the Financial Times, will step up pressure on the alliance not to allow the two states to join Nato's "membership action plan" at a summit in Bucharest next week. Vladimir Putin, outgoing Russian president, is due to attend part of the summit.
"We are not happy about the situation around Georgia and Ukraine. We consider that it is extremely troublesome for the existing structure of European security," Mr Medvedev said during a two-hour interview, his first since winning Russia's presidential election on March 2.
"No state can be pleased about having representatives of a military bloc to which it does not belong coming close to its borders."
Mr Medvedev also suggested joining the military alliance was against most Ukrainians' wishes, as opinion polls have shown.
"This is . . . even more difficult to explain when the vast majority of citizens of . . . Ukraine, are categorically against joining Nato, while the government . . . follows a different policy," he said.
George W. Bush, US president, will travel to Kiev on the eve of next week's summit after pressing hard for Ukraine and Georgia to gain MAP status. But several European states oppose the move amid fears of a rift with Russia.
As well as making some of his first significant foreign policy announcements, Mr Medvedev pledged to strengthen the rule of law, battle corruption and ensure Russia's new-found oil wealth translates into higher living standards for citizens.
The 42-year-old hand-picked successor insisted the "tandem" he will form with the outgoing president – set to become prime minister – would not lead to confusion and instability.
But above all he stressed continuity. Endorsing Mr Putin's assessment this month that Mr Medvedev would be "no simpler" for the west to deal with, he showed few signs of tempering his predecessor's robust rhetoric.
He made clear Russia's unhappiness with US plans to site parts of a missile defence shield in eastern Europe. But he held out some prospect of a "legacy" deal – being pushed by the Bush administration – to resolve key disputes between the two countries before Mr Putin passes the presidency to Mr Medvedev on May 7.
Mr Medvedev also conceded it was in Russia's interests to rebuild relations with the UK, at a post-cold war low since the murder of Alexander Litvinenko, the London-based Kremlin critic.
"We are open to the re-establishment of co-operation to the full extent," he said. But he added "time would show" whether progress could be made when he first meets Gordon Brown, the British prime minister – probably at July's Group of Eight summit in Japan.
The president-elect brushed aside suggestions that recent industrial espionage charges against an employee of TNK-BP, the Anglo-Russian oil group, could be an attempt to sabotage warming ties. But he repeated accusations that the British Council, the UK cultural body forced to close Russian offices outside Moscow this year, was engaged in spying.
Mr Medvedev sidestepped suggestions that he might pardon or quash new charges against Mikhail Khodorkovsky, the former tycoon jailed in Siberia after what was widely seen as a politically motivated fraud trial. He said it was for the courts to decide what to do next with the former Yukos oil chief.