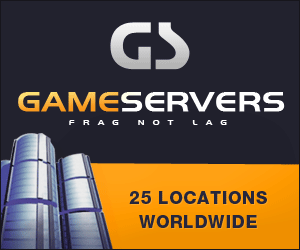 Moscow Times
September 26, 2008
By Denis Dyomkin, Reuters
PETROPAVLOVSK-KAMCHATSKY -- President Dmitry Medvedev said Thursday that plans to modernize its armed forces will not be affected by the current financial crisis.
"Regardless of any crisis, we should build new submarines, should simply deal with the modernization of the armed forces," Medvedev told the crew of St. George the Victor nuclear submarine during a visit to its Pacific home base at Kamchatka Peninsula.
"Our country has means and resources for that," he said in comments shown on national television.
Medvedev has said the war in Georgia showed that Russia needed to equip its army with more up to date weapons. His predecessor, Prime Minister Vladimir Putin, has said the military budget will grow by 28 percent next year.
As opposed to Putin, who has flown a supersonic jet, made a short underwater trip on a nuclear submarine and appeared publicly in military uniform, Medvedev has previously stuck to a more civilian style during his visits to military installations.
On Thursday, the 43-year-old former corporate lawyer, known as a keen Internet user and a yoga fan, appeared at the Vilyuchinsk navy base in a navy uniform.
Medvedev, accompanied by Defense Minister Anatoly Serdyukov and top brass, toured the submarine built in 1978 and armed with intercontinental missiles capable of carrying nuclear warheads and joined the crew for a tea party.
He told the sailors that the government was committed to providing them with better social conditions, including housing.
"We are talking about tens of billions of rubles," Medvedev told the sailors. "I think we will finally solve the problem of proper housing for the military."
Medvedev said neither Western pressure nor economic woes could affect Russia's commitment to having strong armed forces.
"As far as other global problems are concerned, we have a sustainable economy," he said. "We have enough material and intellectual resources not to depend on anyone."
Addressing a meeting of local officials and several top ministers earlier Thursday, Medvedev said Russia could not function if all power was concentrated in the Kremlin, signaling a departure from Putin's hands-on style.
"It is too bad when all decisions, including those on operational issues, are made by the president," Medvedev said in the capital of the easternmost Kamchatka region. "That means we do not have a system of management."
"We simply cannot work. We need to act faster, make ... reasonable management decisions," he said. "Otherwise, we shall simply feel ashamed about the missed opportunities."
Putin's eight years in office were characterized by a concentration of power in the Kremlin, drawing criticism from the West. Major decisions were made by the president, while the government and parliament found their role drastically curtailed.
Putin has argued that this approach -- known in Russian as "manual control" -- was essential to restoring order in the vast and sometimes unruly country.
But officials in Medvedev's entourage say that if Russia does not switch to a more systematic approach to governance, based on clear rules and institutions, economic growth could start to splutter and Russia will not be globally competitive.
The Kremlin has set the target of making Russia one of the world's leading economies by 2020.