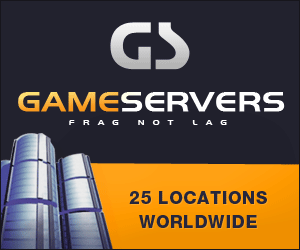 New York Times
September 18, 2008
Pg. 14
By Ellen Barry and Steven Lee Myers
MOSCOW — Russia deepened its relations with Georgia's two breakaway regions on Wednesday, even as the Bush administration was intensifying its warnings that Russia was "on a one-way path to self-imposed isolation and international irrelevance."
Brushing aside international protests, President Dmitri A. Medvedev signed separate treaties with the regions, South Ossetia and Abkhazia, guaranteeing them protection in case of attack.
The treaties also allow Russia to build military bases and station additional troops in the territories. Those steps, if put into effect, would violate the European-brokered cease-fire that ended Russia's war with Georgia last month.
In Washington, the administration's criticism of Russia is reaching new intensity in remarks prepared for Secretary of State Condoleezza Rice. In a speech she is to deliver before the German Marshall Fund on Thursday, Ms. Rice will challenge Russia in some of the most stinging language she has used in office.
"What has become clear is that the legitimate goal of rebuilding Russia has taken a dark turn with the rollback of personal freedoms, the arbitrary enforcement of the law, the pervasive corruption at various levels of Russian society and the paranoid, aggressive impulse, which has manifested itself before in Russian history," she will say, according to her prepared remarks, which were pointedly released in advance to draw added attention to them.
Despite such criticism, Russia appears increasingly determined to defy the United States and Europe and test their willingness to punish Russia for its dismemberment of Georgia. Mr. Medvedev signed the treaties with South Ossetia and Abkhazia during elaborate ceremonies in the Kremlin.
After routing Georgian forces in a five-day war, Russia recognized the independence of both regions, which had effectively though not formally seceded from Georgia after violent conflicts that followed the collapse of the Soviet Union in 1991.
So far only Nicaragua has joined Russia in recognizing the two as sovereign nations, as has Hamas, the Palestinian faction that controls Gaza. Ms. Rice mocks Russia's diplomatic efforts in her remarks. "A pat on the back from Daniel Ortega and Hamas is hardly a diplomatic triumph," she says, referring to Nicaragua's president.
Mr. Medvedev pledged Russia's full diplomatic, economic and military support to the regions. He accused Georgia of continuing to rearm its forces and warned that further attacks "would lead to a catastrophe on a regional scale."
"We will not allow any new military adventure," he said in remarks reported by Interfax. "No one should have any illusions."
While sharply criticizing Russia's behavior, the Bush administration has so far limited its response to rallying international diplomatic pressure to force Russia to back down. It has stopped short of significant punitive steps like sanctions.
In her prepared remarks, Ms. Rice seeks to make the case that Russia has already paid a price for its actions by scuttling a nuclear cooperation agreement with the United States and undermining its chances of joining the World Trade Organization and the Organization for Economic Cooperation and Development, a multinational group that promotes free markets and democracies.
On Capitol Hill, the under secretary of state for political affairs, William J. Burns, attributed the turmoil in Russia's stock market and a drop in investment in Russia to international concern over the conflict with Georgia. Russian stocks lost a quarter of their value in three days this week.
"I think what's becoming clear in this crisis is that there are some consequences for the kind of national assertiveness and overdoing of things which we are seeing in the Georgia crisis," Mr. Burns told the Senate Foreign Relations Committee.
As Vice President Dick Cheney and other senior officials have done recently, Ms. Rice argues that Russia faces a choice between international isolation and cooperation.
In unusually blunt language, she criticizes "a worsening pattern of behavior" that has made Russia "increasingly authoritarian at home and aggressive abroad." While she places some blame on Georgia for attacking South Ossetia, Ms. Rice describes Russia's response as "what, by all appearances, was a premeditated invasion of its independent neighbor."
At the same time, the administration has been unwilling to risk a serious breach with Russia, despite growing frustration in Washington over its continued defiance. Its cooperation is deemed too important in dealing with Iran and other global issues.
"They're in a pretty defiant mood right now," one senior administration official said of the Russian leadership, speaking on condition of anonymity in order to discuss diplomatic matters. "It's going to be a long slog to get them to back off that."
Ellen Barry reported from Moscow, and Steven Lee Myers from Washington.