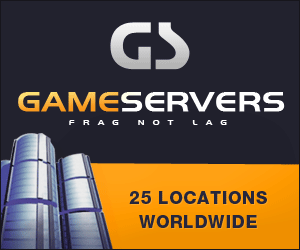 USA Today
March 18, 2008
Pg. 1
Fear of Gulf syndrome repeat behind delay
By Gregg Zoroya, USA Today
For more than two years, the Pentagon delayed screening troops returning from Iraq for mild brain injuries because officials feared veterans would blame vague ailments on the little-understood wound caused by exposure to bomb blasts, says the military's director of medical assessments.
Air Force Col. Kenneth Cox said in an interview that the Pentagon wanted to avoid another controversy such as the Gulf War syndrome. About 10,000 veterans blamed medical conditions from cancer to eczema on their service.
The Pentagon did not acknowledge the syndrome until Congress created a committee to study it in 1998.
For troops who believe they may have a condition not designated as war-related, Cox said, often "they're reacting to rumors, things that they've read about or heard about on the Internet or (from) their friends."
That uncertainty, Cox said, means "some individuals will seek a diagnosis from provider to provider to provider." It also makes treating veterans "much more difficult and much more costly," he said.
Asked whether mild traumatic brain injury (TBI) could turn into another Gulf War syndrome, Cox said, "It could."
"That's baloney," says Rep. Bill Pascrell, D-N.J., founder of the Congressional Brain Injury Task Force. "There was no need to delay this."
In a January 2006 report, scientists at the federal Defense and Veteran Brain Injury Center urged that troops be screened for TBI "immediately." The Pentagon will soon require that troops be checked as they come home, according to Cox.
Cox says research shows screening is the most appropriate step.
An Army mental health report last month indicated that 11% of 2,195 soldiers surveyed in Iraq and Afghanistan show signs of mild brain injury, but fewer than half were identified and evaluated in the field.
That's more proof of the need to screen troops as they leave Iraq, says Air Force Lt. Col. Michael Jaffee, a neurologist who heads the brain injury center. Screening includes a series of questions about a soldier's experience and symptoms relating to head injury, such as balance or memory.
Scientists at the center first found evidence of mild brain injury in troops in 2003. About 1.6 million U.S. troops have served in Iraq.
Sen. Patty Murray, D-Wash., says, "Here we are five years into this war, and the Pentagon is just now coming to grips with how to track and treat those … with TBI."
One concern, Cox says, was that mild TBI symptoms often resemble simple problems such as a lack of sleep or stress.