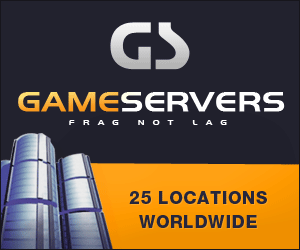 Washington Post
April 17, 2008
Pg. 6
As a Veteran, Candidate and Senator, He Faces Pressure From All Sides

By Jonathan Weisman and Michael D. Shear, Washington Post Staff Writers
Sen. John McCain (R-Ariz.), who is basing his bid for the White House on his credentials as a decorated veteran and leader on defense policy, has become the target of veterans groups pushing hard for more aid and relief for troops returning from conflicts in Iraq and Afghanistan.
At issue is a growing slate of legislation to boost veterans' education assistance and to rest troops between combat assignments. Two of the bills were written by Sens. James Webb (D-Va.) and Chuck Hagel (R-Neb.), both fellow Vietnam veterans, and are expected to see votes in Congress soon. Those bills would substantially boost college assistance for returning war veterans to cover fully tuition at a state university, while mandating that troops spend a month out of the combat zone for every month in it.
A third measure, introduced yesterday by eight Democratic senators and two Republicans, would provide more education aid to National Guard members and reservists, especially those who have served on multiple tours in Iraq.
It is generally agreed that McCain is key to the bills' prospects for passage.
"John McCain's got a lot of things to focus on right now, but this isn't one of them," Webb said. "He needs to get on board."
For McCain, the growing pressure is not the kind of attention he has been seeking. His status as a Vietnam War hero has helped broaden his appeal with independents and some Democrats. His campaign takes as a given his support among veterans.
But on Monday, the group VoteVets.org, backed by the political action committee of retired Army Gen. Wesley K. Clark and the liberal documentary film production company Brave New Films, delivered petitions with nearly 30,000 signatures to McCain's Senate office, imploring him to back Webb's updated GI bill.
In an Internet ad, viewed more than 104,000 times, Iraq veteran Joshua Drake intones, "If I could talk to John McCain, I would try to appeal to him as a fellow vet." Robert Lopez, a former tank commander, adds: "He should put himself in our shoes."
McCain told reporters on his campaign plane Monday that he is open to boosting educational benefits for veterans of the Iraq and Afghanistan wars, and is working with colleagues on language changes to the Webb-Hagel bills.
"We are working on proposals of our own. I'm a consistent supporter of educational benefits for the men and women in the military," McCain said. "I want to make sure that we have incentives for people to remain in the military as well as for people to join the military."
All three measures could come up for votes this month or early next month, when the House and Senate consider a $108 billion emergency war spending bill. Some Democrats do not want to put Sens. Barack Obama (D-Ill.) and Hillary Rodham Clinton (D-N.Y.) in the position of voting for the GI bill and "dwell time" amendments, only to have them vote against the war funding bill. Democrats worry that such votes would put them in a position similar to that of Sen. John F. Kerry (D-Mass.) in 2004, when he said he supported a war funding bill before he voted against it.
But Democrats may break up the war bills into an Iraq funding measure that will pass largely with Republican votes, and an Afghanistan funding bill on which they will try to attach popular policy measures.
The Post-9/11 Veterans Act would substantially boost the higher-education benefit first approved for returning World War II fighters. It carries a cost of $2.5 billion to $4 billion over 10 years.
But it is not the price tag that gives Defense Department officials pause. It is the fear that a generous education benefit would persuade soldiers and Marines ending their tours to pursue an education rather than reenlist in the overstretched military.
For McCain and his allies, the Webb-Hagel "dwell time" amendment -- which mandates a month off for every month in combat -- has proven to be an easier political target.
"The worst thing you can do is let a bunch of politicians worrying about their reelections mandate troop rotations," said Sen. Lindsey O. Graham (R-S.C.), a close ally of McCain.
But the GI bill has been far more difficult. The measure already has 55 co-sponsors in the Senate, including former Armed Services Committee Chairman John W. Warner (R-Va.).
"I know my friend John McCain is taking a serious look at this legislation, and he'll do what he thinks is right," Hagel said yesterday. "Our country has found enough money to send our troops to war. There surely is enough money to make education opportunities available to those who have earned it and sacrificed for this country."
While Hagel took the soft sell, veterans groups have been considerably rougher. The group Iraq and Afghanistan Veterans of America has begun advertising in Capitol Hill publications. The Veterans of Foreign Wars sent its lobbyists to demand action.
"He's the odd man out," Jon Soltz, chairman of VoteVets and an Iraq war veteran, said of McCain. "You have 55 co-sponsors on this bill, and he's not one of them. He has to lead or follow."