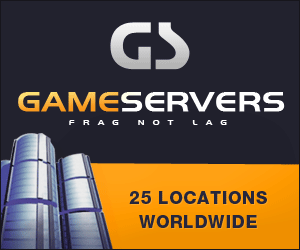 Norfolk Virginian-Pilot
February 9, 2008 By Louis Hansen, The Virginian-Pilot
NORFOLK--Making his first local stop as presumptive Republican nominee for president, Sen. John McCain landed in Norfolk Friday morning to embrace old shipmates, cold warriors and a continued faith in an expanded military.
McCain also reached out to conservatives who have failed to take up his campaign. "The best way of succeeding is a united party," McCain told about 150 people at the Half Moone Cruise and Celebration Center. "We need to re-energize our base."
The Arizona senator has been buoyed by primary victories in nine states on Tuesday and former Massachusetts Gov. Mitt Romney's decision two days later to suspend his campaign for president.
McCain acknowledged his clear path to the Republican nomination, although he noted several times that former Arkansas Gov. Mike Huckabee's campaign survives. He gave no hints about a possible vice presidential candidate.
The graying lineup of supporters on the auditorium dais read like a who's who of Navy cold warriors: Virginia Sen. John Warner and fellow former secretaries of the Navy John Lehman and William Ball.
Several have worked with the candidate for at least three decades, as McCain journeyed from Navy pilot to prisoner of war in Vietnam, congressional aide, and senator. "He's the only person who can be commander in chief on day one," Lehman said.
McCain said the country will have troops in Iraq and Afghanistan for years. He is concerned about NATO forces failing to prevent the Taliban from regaining strength. "It's going to be a long, hard pull," he said.
Growing the Army and Marine Corps is crucial to alleviating the stress of multiple deployments and 15-month tours for some Army units, he said. He advocated better benefits and an extension of GI Bill education benefits to spouses and children to attract more troops.
McCain, 71, joked that a "few old geezers in this room" understood the challenges faced by an overextended military and flagging recruitment.
Warner, a week shy of his 81st birthday, noted: "I'm happy to be among the old geezers here."
The senator acknowledged the need to heal old wounds, some created during a primary stop eight years ago at Cox High School in Virginia Beach.
"Neither party should be defined by pandering to the outer reaches of American politics and the agents of intolerance," McCain told supporters then, "whether they be Louis Farrakhan or Al Sharpton on the left, or Pat Robertson and Jerry Falwell on the right."
This week, partisans booed McCain during his speech at the Conservative Political Action Conference in Washington.
Chuck Smith, chairman of the Virginia Beach GOP and a McCain supporter, said party politics needs to change. "We can't continue to divide, divide, divide," he said.
He looked to another candidate as a unifier for his party - Sen. Hillary Rodham Clinton, who is seeking the Democratic nomination for president. "Even on McCain's worst day, he's more conservative than Hillary," he said.
The pro-military themes of the rally played well to the crowd, amply populated with veterans from World War II, Korea and Vietnam.
After the rally, Vietnam veteran Johnny Johnson clutched a clear plastic bag with a newspaper autographed by McCain.
He said he feels a personal connection: Johnson fought on the ground as a Marine Corps grunt while McCain flew fighter missions over Vietnam. Both were wounded in combat.
"I'm a patriot and he's a patriot," said Johnson, now 60 and living in Virginia Beach.
A few steps away, Joe Costello carried a worn blue-and-white campaign pin from the 2000 election in his pocket. Costello, 78, joined the McCain bandwagon eight years ago and never left.
Costello, whose Navy career spanned 27 years, said he admires the candidate's energy and determination. "All he's been through," Costello said, "he could be enjoying life."