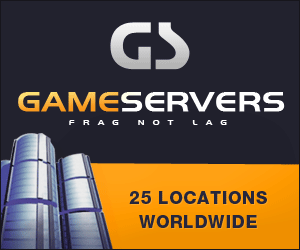 Washington Post
February 16, 2008
Pg. 10
By Peter Baker, Washington Post Staff Writer
As he gets closer to the Republican nomination, Sen. John McCain has been trying to balance his unqualified support for the Iraq war by reminding audiences that he was also a tough critic of how it was managed until President Bush finally changed strategies a year ago. In recent weeks, McCain has gone so far as to tell audiences that he was "the only one" who called for Donald H. Rumsfeld's resignation as defense secretary.
The trick is that he never did, at least not publicly. The senator from Arizona was a tough critic of Rumsfeld and more than once said that he had no confidence in the Pentagon chief in the two years before Bush finally dumped Rumsfeld in November 2006. But even as he was criticizing Rumsfeld, McCain typically stopped short of calling for the Pentagon chief to step down.
While campaigning in Fort Myers, Fla., on Jan. 26, he told a crowd: "In the conflict that we're in, I'm the only one that said we have to abandon the Rumsfeld strategy -- and Rumsfeld -- and adopt a new strategy." Four days later during a debate at the Ronald Reagan Presidential Library in Simi Valley, Calif., aired on CNN, McCain said, "I'm the only one that said that Rumsfeld had to go."
A McCain spokesman acknowledged this week that that was not correct. "He did not call for his resignation," said the campaign's Brian Rogers. "He always said that's the president's prerogative." Asked specifically about the senator's statements in Florida and California, Rogers said, "I think he's really just pointing out that he's the only one who really called out the Rumsfeld strategy, and that is certainly true again and again."
McCain's enhanced version of his opposition to Rumsfeld has come as he begins to wrap up the Republican nomination and pivot toward the general election, where his embrace of the war presumably will not prove as popular as it has been with the Republican base. McCain's false account has been unwittingly incorporated into the narrative he is selling by some news organizations, including The Washington Post.
It is not clear why McCain would feel any need to overstate his public position on Rumsfeld, given that he had a clear record of hostility toward the former defense chief. McCain fiercely grilled Rumsfeld during hearings into the Abu Ghraib prison abuse scandal, publicly assailed him for not sending enough troops to Iraq initially and regularly critiqued his stewardship of the war. McCain openly derided Rumsfeld on several occasions, such as when the defense secretary dismissed insurgents as merely a bunch of "dead-enders" and brushed off widespread looting after the fall of then-Iraqi President Saddam Hussein by saying, "Stuff happens."
Several months after Bush fired Rumsfeld, McCain gave perhaps his harshest assessment. "I think that Donald Rumsfeld will go down in history as one of the worst secretaries of defense in history," he told an audience in February 2007.