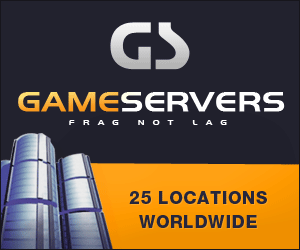 New York Times
March 12, 2008
Pg. 22
By David M. Herszenhorn
WASHINGTON — A co-chairman of Senator John McCain's presidential campaign and other top campaign advisers and supporters were lobbyists for the European Aeronautic Defense and Space Company, part of a group that beat out Boeing for a $35 billion contract to build aerial refueling tankers for the Air Force.
Boeing, which has filed an appeal with the Government Accountability Office, is expected to focus at least in part on Mr. McCain's role in the deal, including letters that he sent urging the Defense Department, in evaluating the tanker bids, not to consider the potential effects of a separate United States-Airbus trade dispute.
That contract was won by the European Aeronautic Defense and Space Company, known as EADS, the corporate parent of Airbus, and Northrop Grumman, the military contractor based in Los Angeles.
Mr. McCain has long expressed pride at having a central part in scuttling an earlier Air Force plan to lease the tankers from Boeing. That deal collapsed in 2004 in a major corruption scandal that sent two Boeing executives to prison.
But given Mr. McCain's relentless efforts to portray himself as an opponent of influence peddling in Washington, his close ties to lobbyists are certain to be a continuing issue through the presidential campaign. Democrats have begun to try to turn the tanker contract against him, suggesting Mr. McCain unfairly swayed the decision and caused American jobs to be lost overseas.
Responding to questions on the campaign trail, Mr. McCain has said that he wrote letters urging the Air Force to conduct fair and competitive bidding for the tanker contract but that his role ended after the Air Force requested formal plans from bidders.
"I had nothing to do with the contract except to insist in writing on several occasions as this process went forward that it be fair and open and transparent," he said at Tuesday at a public forum in St. Louis.
Although Mr. McCain says he moved to the sidelines, some of his top supporters were heavily involved in lobbying for EADS. The tanker deal could grow to $100 billion, making it one of the biggest Pentagon purchases ever, and the jousting for it involved extremely intensive and expensive industry lobbying on both sides.
Mr. McCain's campaign co-chairman, former Representative Thomas Loeffler, a Texas Republican, also runs a lobbying firm, the Loeffler Group, which earned $220,000 working for EADS in 2007. Mr. Loeffler was the McCain campaign national finance chairman when his firm was hired to lobby for EADS.
Two other Loeffler executives who were registered to lobby for EADS are now top campaign advisers for Mr. McCain: Susan Nelson, the finance director, and William L. Ball III, the former Navy secretary. Ms. Nelson and Mr. Ball left the lobbying firm to join the campaign.
Another major money raiser for Mr. McCain, Wayne Berman, who was named vice chairman of the campaign last year, also worked for EADS through another lobbying firm, Ogilvy Government Relations, where he is a partner. Ogilvy earned $240,000 from EADS in 2007.
Also supporting Mr. McCain and lobbying on behalf of EADS was Kirk Blalock, a national chairman of Young Professionals for McCain and a former aide to President Bush. Mr. Blalock's lobbying firm, Fierce, Isakowitz & Blalock, earned $320,000 from EADS in 2007, according to disclosure forms required by Congress.
Some of the ties between Mr. McCain's aides and lobbying for EADS were first reported on Tuesday by The Associated Press.
Campaign officials and a spokesman for EADS said any ties between the campaign and its lobbyists were coincidental.
Mr. Blalock said that his firm was hired by EADS before he was involved in the McCain campaign and that his decision to support Mr. McCain stemmed from his longtime work in the Republican Party.
A spokeswoman for the campaign, Jill Hazelbaker, expressed disbelief that anyone would question Mr. McCain's role, given the clear evidence that he had helped root out corruption.
A spokesman for Boeing, William A. Barksdale, said it focused on proving why its tanker was the right plane for the job.
"We're going to stay out of the politics," he said. "We're going to focus on the protest and why we feel the process was not fair in our minds."
But Boeing supporters on Capitol Hill are not likely to lose focus on the politics. The tanker decision has set off a furor in Congress. Some lawmakers insist that a foreign company should not handle a critical military program. Some Democrats, including Speaker Nancy Pelosi, have questioned Mr. McCain's involvement.
On Tuesday, Senator Max Baucus, Democrat of Montana, gave a speech on the Senate floor urging an investigation into the subsidies that Airbus has received from European governments. The subsidies are the subject of a complaint that the United States filed with the World Trade Organization in 2004.
That complaint said European governments provided illegal subsidies to design and develop aircraft, including preferential loans, debt relief and loans and research and development grants.
The Europeans countersued, saying the United States had granted indirect subsidies to Boeing, including tax breaks. Experts at the W.T.O. are examining the two cases jointly. Rulings on both are expected this year.
In its appeal, Boeing was expected to include copies of two letters sent by Mr. McCain to Deputy Defense Secretary Gordon England in September 2006 urging that the Air Force not proceed with a plan to consider the trade dispute in evaluating tanker bids.
"I am concerned that if the Air Force proceeds down its chosen path regarding the W.T.O. issue, the Air Force will risk eliminating competition before bids are submitted," Mr. McCain wrote. "I respectfully suggest that Air Force remove any W.T.O. element from its procurement evaluation."
The Pentagon released a letter on Tuesday to Mr. McCain from Defense Secretary Robert M. Gates dated Jan. 26, 2007, in which Mr. Gates assures the senator that his concerns had been taken into account.
"Thanks for bringing your concern to my attention," Mr. Gates wrote. "I agree that the competition for this important program must be conducted in a full, open and transparent manner."
Mr. McCain, at his campaign stop on Tuesday in St. Louis, again took credit for breaking up the previous tanker deal, a $20 billion sole-source arrangement for Boeing to lease tankers to the Air Force.
"Several years ago, there was a contract that was going to be entered into with Boeing which, because of my knowledge and background and experience, was going to cost the taxpayers — not according to me, but according to the Government Accountability Office — an additional $6.2 billion," Mr. McCain said. "I fought against that contract because I thought it was wrong. It ended up, two Boeing executives ended up in federal prison. It was a scandal of great proportions."
Mr. McCain added that he would be glad to see a review of the decision to award the new contract to EADS and Northrop Grumman.
Democrats were not waiting for the outcome of Boeing's appeal to criticize Mr. McCain. In an e-mail message on Tuesday evening, the Democratic National Committee wrote: "John McCain's campaign is defending their candidate, claiming he was 'a neutral watchdog' in the Air Force tanker contract deal. Truth is, McCain played a far greater role than that, going to great lengths to tilt the deal toward EADS."
Michael Cooper and Steven R. Weisman contributed reporting. Kitty Bennett contributed research.