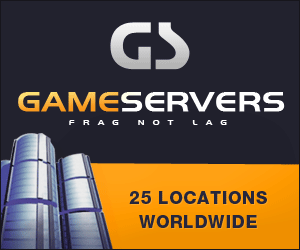 DALLAS (AP) -Prop up your feet, Dirk Nowitzki and Jerry Stackhouse. The Dallas Mavericks have clinched the NBA's best record with five games to go.
Nowitzki and Stackhouse were Dallas' leading scorers in a 96-86 victory over the Los Angeles Clippers on Monday night that sealed the top seed this postseason, then coach Avery Johnson announced right away that they wouldn't be joining the club on a road trip to Minnesota.
"I told them if I see them on the plane, I'll fine them," Johnson said.
It makes sense. With home-court guaranteed in every round of the playoffs, one less round-trip flight and one less game is far more important in the Mavericks' big-picture goal of getting back to the NBA finals and this time winning the title they let slip away last summer.
"We didn't come into the season trying to be No. 1 (seeded), we came into the season trying to finish the year with a win," Johnson said. "If we continue to pay attention to details, and don't skip a step, and don't make too much of ourselves, we have a chance of really kicking it into another gear. There's still another level for us to go."
Nowitzki scored 12 of his 26 points in a row during the third quarter, and Stackhouse scored 18 off the bench in what might've been a preview of a first-round playoff series.
Well, sort of. The Clippers, who fell to 37-39, were without Sam Cassell and Tim Thomas, both of whom likely will be back if the team makes the playoffs.
"We tried everythingg we could do and we did it well some of the time, but we didn't do it enough," coach Mike Dunleavy said. "Defensively, I thought in the first half we did a great job on Nowitzki, but in the second half we didn't do as good. ... We didn't get good enough help on him at times."
In their first opportunity to wrap up the top spot, the Mavericks never trailed by more than a basket. They started pulling away in the final minutes of the first half, going up by seven at the break, then scored the first six points of the third quarter. Nowitzki's flurry followed, keeping Dallas comfortably ahead.
The Clippers got within nine points with about 2 minutes left. The shot clock nearly ran out on Dallas' next possession, but Josh Howard stepped back and nailed a 3-pointer with 1:41 left and the Mavericks pulled away for their franchise-record-extending 64th victory - and the first No. 1 seed in club history.
"It's good we got that taken care of," said Howard, who scored 16 points.
Devin Harris scored 14 and Devean George had 11 for Dallas. The bad news for the Mavs was that center Erick Dampier left in the opening minutes with a sprained right shoulder. Johnson said Dampier was scheduled to have an MRI Tuesday, but was still expected to make the trip to Minnesota.
Corey Maggette led Los Angeles with 24 points and Elton Brand scored 20. Jason Hart had 14 points and eight assists.
The Mavericks won the season series against the Clippers 2-1, with Los Angeles' win coming on Nov. 8, during Dallas' 0-4 start to the season.
A 12-game winning streak followed, and the Mavs have been atop the league pretty much ever since, setting various NBA and franchise records along the way. They could still tie the second-most wins in league history, but would have to go 5-0 the rest of the way in games that are now otherwise meaningless.
Nowitzki and Stackhouse will play again Friday night at home against Utah. Other regulars will get that game off, Johnson said.
Dallas finishes with five games in eight days. The last two are back-to-back on the West Coast and there's no telling what kind of lineup the Mavericks will have in those games.
Howard and Stackhouse returned after sitting out the previous game, Howard because of a sprained ankle and Stackhouse merely for rest. His legs sure looked fresh went he flew to the rim and shoveled in a lob pass with one hand while being fouled from behind. The Clippers opened the game 8-of-11, mostly on mid-range jumpers, but their last lead was 23-21.