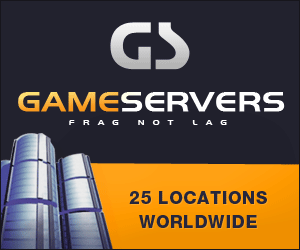 San Diego Union-Tribune
September 12, 2007 By J. Harry Jones, Staff Writer
CAMP PENDLETON – Lt. Gen. James Mattis, who has commanded Marines at Camp Pendleton while overseeing the Haditha and Hamdaniya war-crimes cases, has been nominated for a promotion.
Defense Secretary Robert Gates yesterday announced the nomination, which is virtually assured of approval by President Bush. The Pentagon did not say when Mattis is expected to start his new jobs.
Mattis would become a four-star general and move to Norfolk, Va., where he would help develop war strategies and plan combat exercises as head of the U.S. Joint Forces Command.
The position would allow Mattis to lead a contingent of more than 1 million service members, civil servants and contract employees, according to the command's Web site.
In addition, the North Atlantic Treaty Organization has agreed to appoint him Supreme Allied Commander – Transformation. In that role, Mattis would spearhead changes to NATO's military structures, forces, capabilities and doctrines, the organization said.
Mattis, 56, declined to comment on his pending promotion.
Well-respected in the Marine Corps as an intellectual and tenacious general, he commanded a task force against the Taliban in Afghanistan in 2001. Two years later, he led the Camp Pendleton-based 1st Marine Division as it fought its way to Baghdad and then Tikrit, Iraq, the birthplace of then-President Saddam Hussein.
Off the battlefield, Mattis stirred controversy at a conference in San Diego in February 2004 by declaring he enjoyed the combat in Iraq and Afghanistan.
"Actually it's quite fun to fight them, you know. It's a hell of a hoot. ... I'll be right up there with you. I like brawling," he said during a panel discussion. "You go into Afghanistan, you got guys who slap women around for five years because they didn't wear a veil. You know, guys like that ain't got no manhood left anyway."
Afterward, top Marine generals rallied around Mattis but acknowledged that he should have been more prudent with his remarks.
For more than a year, Mattis has overseen not only Marines at Camp Pendleton but also all those serving in the Middle East and the Horn of Africa.
During the same period, he has acted as the convening authority for two war-crimes cases involving Camp Pendleton personnel.
In the first, several enlisted Marines are accused of murdering 24 people in Haditha, Iraq, on Nov. 19, 2005. Some of their commanders are charged with dereliction of duty for allegedly failing to properly investigate the killings.
Last week, Mattis played a large role in the issuance of career-damaging letters of censure to Marine Maj. Gen. Richard Huck and two colonels. Mattis, the Marine commandant and the Navy secretary criticized those senior officers for not fully probing the Haditha incident.
In the second case, seven Marines and a Navy corpsman kidnapped an Iraqi man, dragged him to a roadside hole and executed him with a hail of bullets. The defendants received prison sentences of one to 15 years.