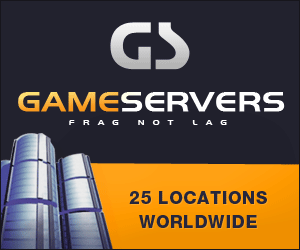 HOWARD ULMAN
Associated Press
BOSTON -
After eight years in the Japanese Leagues and a contentious month of negotiations with the Boston Red Sox, the Monster finally got to see the Green Monster in person.
Daisuke Matsuzaka, known in Japan as "The Monster," got a tour of Fenway Park on Thursday after agreeing with the Red Sox on a six-year, $52-million contract. Then, he was unveiled to a throng of 300 reporters and photographers in a packed premium club behind home plate.
"This is a great day, not only for Red Sox fans but for fans of major league baseball," Red Sox chairman Tom Werner said. "The excitement at Fenway Park in 2007 will really be ratcheted up another level."
That was evident on Thursday, when Boston Mayor Tom Menino showed up for the news conference and Prime Minister Shinzo Abe offered his best wishes from Japan. Timed for the live 5 p.m. newscasts in Boston - and the 7 a.m. shows back in Japan - Matsuzaka's words were beamed worldwide by 16 TV satellite trucks lined up on Van Ness street, along the first-base line.
NESN, the television station owned by the Red Sox and Bruins, scheduled an 18-hour "Matsuzaka Marathon" on Thursday. On Friday night it scheduled a replay of the championship game of this spring's World Baseball Classic; Matsuzaka won that game for Japan and was named the tournament's Most Valuable Player.
"We were kind of rooting against him at the World Baseball Classic, hoping he didn't pitch too well because we didn't want his profile to rise even more," said Red Sox general manager Theo Epstein, who had been interested in Matsuzaka since the 2000 Olympics.
"For the next six years, we hope to get the prime of his career. It's not a short-term fix, or a Band-Aid for next year's pitching staff. We want Daisuke to have a long career in a Red Sox uniform."
Pausing for his remarks to be translated to Matsuzaka and the many Japanese reporters in attendance, Epstein gasped out a "Wow" at the constant flash of strobe lights illuminating the room. Matsuzaka dutifully held up his new jersey - No. 18, just like Johnny Damon used to wear - but hesitated to put his Boston cap over his neatly spiked hair.
"I'd like to contribute to the world championship," Matsuzaka said. "I'd like to meet Curt Schilling."
The 26-year-old right-hander will join Schilling in a rotation that includes Josh Beckett, Jonathan Papelbon and Tim Wakefield. The Red Sox also will have another Japanese pitcher, lefty reliever Hideki Okajima, in training camp.
"Our plan is to expand our ventures in Japan. We hope these two young men are the beginning of our relationship," team president Larry Lucchino said. "We would very much look forward to playing in Japan, to bring home Matsuzaka-san to Japan for a game someday."
Although the Fenway grass is covered and fenced off during the offseason construction, Matsuzaka got a tour during the afternoon and threw a ceremonial pitch from the mound over the head of owner John Henry. "I put down four fingers expecting a changeup, but he crossed me up," Henry said.
Outside, fans cheered as he rode off down Yawkey Way to the new Boston Garden, where he received a standing ovation when he went onto the ice - in a Bruins jersey bearing his name and number - to drop the puck in a ceremonial faceoff.
Upstairs in the press box dining room, there was a reception offering hot dogs, Yankee pot roast and sushi. "Both American cuisine and Japanese cuisine," Red Sox spokesman Charles Steinberg said.
The Red Sox bid $51.11 million for the right to negotiate with Matsuzaka, but they had just 30 days - until midnight Thursday - to sign him to a contract. They found enough common ground to get him on Henry's private plane for a trip to Boston on Wednesday, and sealed the deal at the hospital while he passed his physical.
"This is like the signing of a national treasure. ... We understand his importance. We know what he represents," Epstein said. "To the fans in Japan, we pledge to do everything that we can to support Daisuke, to assist him and his family and to ensure that he will be a success. Not that he needs much help."