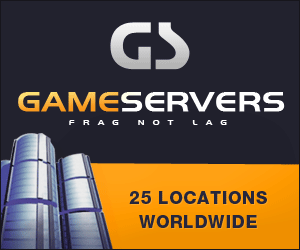 Associated Press
Ryan Howard picked up right where he left off last season, while Daisuke Matsuzaka lived up to his billing.
Even without a long-term contract, Howard went right back to hitting home runs Friday. A few hours after the Phillies renewed his contract, giving the NL MVP a $900,000 salary, Howard homered in his first at-bat of spring training to help Philadelphia beat the Cleveland Indians 6-4 in Clearwater, Fla.
The big first baseman had hoped to reach a multiyear deal with the Phillies, but he certainly didn't look frustrated at the plate. Howard, who led the majors with 58 homers last season, set the tone for his run to the 2006 NL MVP by leading all players with 11 home runs in spring training.
"So far, he's been tremendous in the way he handles things," Phillies manager Charlie Manuel said. "He loves to play the game. I don't worry about Ryan in that aspect. He's going to get his."
Howard figures to be one of the biggest bargains in baseball this season - again. He earned a $355,000 salary last year.
His $900,000 deal matches the highest base salary on a one-year contract for a player not eligible for arbitration. St. Louis Cardinals slugger Albert Pujols agreed to a $900,000, one-year contract in 2003 - that deal included a $50,000 bonus for making the All-Star team, which Pujols earned.
Pujols started a $100 million, seven-year deal the following season.
Howard, who hit .313 with 149 RBIs last year, said he was disappointed he and the Phillies couldn't reach a long-term deal, but he's ready to start the season.
"It's a little frustrating and a little disappointing that we didn't get it done, but that's the business aspect," Howard said. "Now you use it as a starting point. It's over. Now you go out and play."
Gary Matthews Jr. also homered Friday, showing that a steroids investigation isn't distracting him at the plate. And the Minnesota Twins got a scare when Torii Hunter was beaned - but he walked back to the dugout and appeared to be OK.
As for Matsuzaka, he gave up a leadoff double to a college junior before retiring his six remaining batters in a successful debut for Boston. The Red Sox beat Boston College 9-1 in seven innings at Fort Myers, Fla.
"I am not 100 percent satisfied with how I pitched," the Japanese star said through a translator. "But, considering the time of the season, it is OK."
Matsuzaka threw 25 pitches, 19 for strikes, in two scoreless innings. He fanned three.
"He seems as poised as anybody," catcher Jason Varitek said. "There's no sense of butterflies at all."
At Mesa, Ariz., Matthews hit one of three homers by the Angels in the fifth inning, and Los Angeles beat the Chicago Cubs 9-6.
Matthews was allegedly sent human growth hormone from a pharmacy that's part of a widespread steroids investigation, it was revealed this week.
"On the practice field, he's been great," Angels manager Mike Scioscia said. "When he's playing the game, that's all he's thinking about - get focused and play. In the clubhouse, he's fine."
Vladimir Guerrero and Chone Figgins also homered for Los Angeles.
Chicago ace Carlos Zambrano struck out four and gave up one hit in two scoreless innings. He also made a couple of big predictions for himself and the Cubs.
"I believe this year I will win the Cy Young and I will enjoy that," Zambrano said. "Besides that, we will win the World Series. I guarantee you that."
Zambrano then backed off the last part a bit, saying he was almost sure the Cubs would win the World Series.
At Fort Myers, Fla., Hunter was hit in the head by a fastball from former teammate Kyle Lohse, but Minnesota's star center fielder apparently avoided serious injury during a 5-2 loss to Cincinnati.
Hunter fell to the ground, laying on his back for about two minutes after what both players described as an accident. Hunter then got up, walked off the field and left the game with assistance from two trainers. He said he did not lose consciousness and did not have any symptoms of a concussion.
With a knot on the left side of his head, Hunter said he would take Saturday off as planned. He hopes to return to the lineup Sunday against Boston.
"This was my last night game in Fort Myers," Hunter said. "I can't see. There's not enough lighting. It's always been that way. I was waiting on the pitch and then, boom! I've never been hit in the head. I thought the ball was going to break, but it didn't. It just got away from him. It wasn't intentional."
At Surprise, Ariz., Sammy Sosa went 0-for-3 with two strikeouts and a walk in his spring training debut, a "B" game for the Texas Rangers.
"Right now, I feel great, but have to keep working," Sosa said. "When you take a year off, it takes a lot to get it together again. ... Everything is about timing. Once you have the timing, the hands will be there. I'm a fighter, and I'm ready to take on this challenge."
Kevin Millwood, the Rangers' No. 1 starter, pitched in the same game and threw 11 of 14 pitches for strikes. He struck out two, got two other outs and allowed only one hit in an extended inning.
Texas also finalized its $80 million, five-year contract extension with All-Star shortstop Michael Young.
In other spring training games:
Brewers (ss) 21, Giants 2
At Scottsdale, Ariz., Barry Bonds lost a fly ball in the sun and struck out swinging at a high pitch well out of the zone. He finished 0-for-2 with a groundout in his first Cactus League game of the year.
Yankees 3, Devil Rays 1
At St. Petersburg, Fla., Andy Pettitte pitched two perfect innings in his first appearance since rejoining the Yankees.
Blue Jays 9, Red Sox (ss) 6, 10 innings
At Fort Myers, Fla., J.D. Drew got his first hit in a Boston uniform and Manny Ramirez went 0-for-1 with a walk.
Tigers 13, Astros 8
At Kissimmee, Fla., Jeremy Bonderman struck out three in two innings but also gave up a solo homer to Houston's Morgan Ensberg. Astros ace Roy Oswalt struggled.
Mets 6, Cardinals 5
At Jupiter, Fla., Braden Looper looked just fine as a starting pitcher. The longtime reliever, trying to secure a spot in St. Louis' unsettled rotation, threw three solid innings.
Braves 5, Pirates 4, 10 innings
At Kissimmee, Fla., new Braves reliever Mike Gonzalez gave up a two-run homer to Brad Eldred. Pirates first baseman Adam LaRoche went 0-for-2 against his former team - including an amusing at-bat against good friend John Smoltz.
Orioles 3, Marlins 0
At Fort Lauderdale, Fla., Erik Bedard threw two perfect innings and Baltimore allowed only one hit in beating Dontrelle Willis and the Marlins.
Josh Johnson's sore arm might be the result of nerve damage that could force the Florida right-hander to miss the first month of the season or more. Three MRI exams showed no ligament or rotator cuff problems, and a bone scan was normal, agent Matt Sosnick said.
Dodgers 12, Nationals 7
At Vero Beach, Fla., Jason Schmidt pitched two scoreless innings in his spring training debut for Los Angeles. Non-roster invitee Larry Bigbie homered twice, including a three-run drive, and had five RBIs for the Dodgers.
Athletics 7, Brewers (ss) 6
At Phoenix, Mike Piazza drove in two runs in his debut for Oakland and Milton Bradley had three hits.
Padres 3, Mariners 2
At Peoria, Ariz., Felix Hernandez allowed one run in two uneven innings for Seattle.
Royals 8, Rangers 6
At Surprise, Ariz., Gil Meche pitched three shutout innings in his debut with Kansas City.
Diamondbacks 10, White Sox 3
At Tucson, Ariz., Chicago's Jose Contreras gave up two runs and four hits in two innings. He walked three and threw two wild pitches, all in the first.