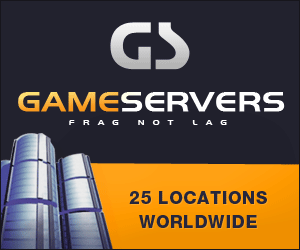 By The Associated Press
News FuzeArticle Launched:03/12/2007 02:59:24 AM PDTChris Carpenter and Roy Halladay were in top form Sunday. Daisuke Matsuzaka could hardly say the same. Boston's $103 million pitcher with the winning smile allowed homers to two non-roster players, struggled with his control and even threw away a potential double-play grounder in his home debut against a major league team.
Matsuzaka's splendid spring training hit its first bump, and Baltimore beat the Red Sox 5-3 in Fort Myers, Fla. The Japanese star gave up four runs—three earned—and six hits in four innings, but shrugged off the results with his usual poise and won plaudits from his manager as well as Orioles players.
"It's not something that I'm terribly worked up about," Matsuzaka said through a translator. "There's going to be times where I get hit, where they will score runs against me."
The right-hander gave up homers to Jon Knott and Jason DuBois. After each batter swung, Matsuzaka turned around and stayed expressionless as he watched the ball fly over the fence.
"Judging from what I experienced, throwing high fastballs and high sliders can tend to be a little bit dangerous," he said with a grin.
Still, the Orioles were impressed. Melvin Mora, who struck out twice, said Matsuzaka "is not from this planet. He's coming from somewhere else. He's awesome."
Carpenter looked pretty awesome himself. The St. Louis Cardinals' ace allowed two hits in 4 2-3 scoreless innings during a 6-3 loss to the Atlanta Braves in Jupiter, Fla.
Using his complete repertoire for the first time in three spring training starts, Carpenter got 14 groundball outs and did not walk a batter. He threw 36 of his 54 pitches for strikes.
"As the game went along I got more comfortable, more in rhythm," he said. "My timing was better and I definitely felt good. So it was nice."
At Dunedin, Fla., Halladay pitched four perfect innings for the Toronto Blue Jays in an 8-5 loss to the Minnesota Twins. The right-hander struck out two and threw only 36 pitches. He allowed just one ball to be hit out of the infield.
"My location was better with my fastball and changeup," Halladay said. "Then getting my curveball going, maybe four or so. I feel like it's another step at getting everything back."
The Cleveland Indians won't get Cliff Lee back until after opening day. The left-hander will start the season on the disabled list with an abdominal strain and is expected to be out until mid-or-late April.
Lee went 14-11 with a 4.40 ERA last season and is 46-24 since 2004. His status will be re-evaluated in seven to 10 days.
"It's frustrating to watch everybody getting ready and I'm left behind a little bit," Lee said. "If this was late in the season, I'd probably try to keep pitching through it. There's no sense in doing something that could make this worse and really miss a lot of time."
Fausto Carmona, likely to replace Lee in the rotation, allowed one hit over three scoreless innings in Cleveland's 4-3 victory over the New York Yankees at Tampa, Fla.
In other games:
Marlins 5, Mets (ss) 5, 11 innings
At Port St. Lucie, Fla., Tom Glavine pitched four solid innings and New York got home runs from Carlos Beltran and David Wright.
Mets (ss) 4, Tigers (ss) 2
At Lakeland, Fla., Mike Maroth, who just needs to prove he's healthy to be Detroit's fifth starter, gave up seven hits and three runs in four innings but said he continues to pitch with no discomfort.
Tigers (ss) 5, Phillies 3
At Clearwater, Fla., Jamie Moyer was so efficient he completed his outing before reaching his pitch count. The Philadelphia left-hander was scheduled to throw 70-75 pitches, but needed just 59 to cruise through five shutout innings.
Astros 5, Devil Rays 3
At St. Petersburg, Fla., Houston starter Brian Moehler allowed one hit and a walk in four shutout innings.
Reds 9, Pirates 8
At Sarasota, Fla., Eric Milton gave up four runs and seven hits in 3 2-3 innings for Cincinnati.
Dodgers 10, Nationals 9
At Vero Beach, Fla., Brad Penny struggled through three innings, but Los Angeles rallied for three runs in the bottom of the ninth. Penny gave up four runs, nine hits and two walks without striking out a batter. Jeff Kent hit a two-run homer.
Diamondbacks 10, Padres 7
At Tucson, Ariz., Eric Byrnes went 3-for-3 with an opposite-field home run, boosting his spring training batting average to .450.
Rockies 5, Royals 4
At Tucson, Ariz., Colorado shortstop Troy Tulowitzki was relieved when X-rays showed his right wrist is bruised—not broken. Kansas City's Billy Butler hit a two-run homer off Danny Graves. Todd Helton, back in the lineup for the first time since Tuesday because of right knee inflammation, went 0-for-3.
White Sox 12, Mariners (ss) 7
At Peoria, Ariz., Seattle starter Horacio Ramirez pitched four shutout innings, extending his impressive spring. Ramirez has thrown seven scoreless innings and allowed only one hit in two outings. Mariners slugger Richie Sexson went 0-for-4 and is hitless in 18 at-bats this spring.
Giants (ss) 8, Mariners (ss) 3
At Scottsdale, Ariz., San Francisco closer Armando Benitez pitched a scoreless inning in his first outing of spring training. Barry Bonds went 0-for-2 as the designated hitter after homering the previous two days. Giants pitching phenom Tim Lincecum threw three scoreless innings.
Athletics (ss) 3, Giants (ss) 2
At Phoenix, Joe Blanton allowed two runs and five hits over 3 2-3 innings for Oakland.
Athletics (ss) 7, Angels (ss) 6
At Tempe, Ariz., Eric Chavez hit his first homer of the spring off Los Angeles lefty Joe Saunders. Nick Swisher, who drove the ball almost 500 feet, and Daric Barton also homered for Oakland. Gary Matthews Jr. singled and scored for the Angels.
Angels (ss) 2, Rangers 0
At Surprise, Ariz., Jamey Wright, one of six candidates for the fifth spot in Texas' rotation, retired all nine batters he faced. Sammy Sosa went 1-for-3 with a solid single while playing six innings in right field. He is 10-for-21 (.476) in seven games this spring, with two homers and four RBIs.
Cubs 6, Brewers 3 At Mesa, Ariz., Aramis Ramirez hit an RBI double and Jason Marquis had another strong outing for Chicago. In his third Cactus League start, Marquis allowed one run and six hits in four innings. His ERA is 2.00 this spring. Kerry Wood worked a scoreless inning of relief for the Cubs.