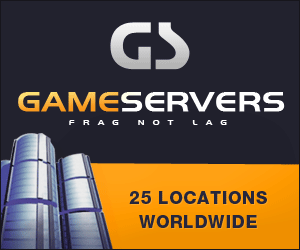 New York Times
October 18, 2007 By Andrew E. Kramer
BAGHDAD, Oct. 17 — The man known as Chemical Ali for ordering poison gas attacks against the Kurds in the 1980s has been flown by helicopter from a United States base to a site near a prison gallows in Baghdad, an Iraqi police official said Wednesday, suggesting that his execution was imminent.
The prisoner, Ali Hassan al-Majid, a cousin of Saddam Hussein, was sentenced on June 24 to death for his role in the Anfal — or "spoils of war" — campaign that killed as many as 180,000 Kurds.
An appeals court upheld Mr. Majid's sentence on Sept. 4, clearing the way for his execution within 30 days, as required under Iraqi law.
The execution was delayed, however, in a legal dispute over whether Mr. Majid and two other top officials convicted for their roles in the Kurdish campaign should be killed during the Muslim holy month of Ramadan, which ended last week. The feast celebrating the end of Ramadan, Id al-Fitr, wound up on Sunday for Sunnis and on Monday for Shiites.
Sultan Hashim Ahmed was moved to the site near the gallows along with Mr. Majid, said the police official, who was not authorized to speak publicly about the transfers. Mr. Ahmed, also a relative of Mr. Hussein, commanded attacks on the Kurds in 1988 and served as defense minister during the American invasion in 2003.
The two were still in United States custody at the prison complex late Wednesday, the official said. They would be handed over to Iraqi authorities two hours before the execution at the Kadhimiya prison gallows, he said. An American military spokesman said that Mr. Majid was still in United States custody but declined to say where he was.
The neighborhood surrounding the prison in western Baghdad, also called Kadhimiya, was under tight security that included a curfew for vehicle traffic, he said.
Along with Mr. Majid and Mr. Ahmed, a third defendant, Hussein Rashid al-Tikriti, a deputy chief of staff, was sentenced to death for the Anfal attacks at the trial. It was unclear whether he, too, had been transferred to Kadhimiya prison.
Elsewhere in Iraq, a roadside bomb killed seven Iraqi policemen in a Shiite area south of Baghdad in the worst of a number of violent episodes. Other attacks took aim at civilians, a government lawyer, Sunni tribal fighters allied with the United States and foreign security contractors.
The policemen were attacked in Diwaniya as they drove to an outpost in a neighboring town to reinforce fellow officers, a police official said.
Another roadside bomb in Diwaniya detonated near a private security convoy run by Hart, a Cyprus-registered company with headquarters in London. The explosion disabled a sport utility vehicle, but nobody was hurt, said a spokesman for Polish soldiers who secured the area after the attack.
In the Sunni city of Samarra, north of Baghdad, four former insurgents who had allied themselves with American and Iraqi government forces died in fighting with an extremist Sunni group, a police official there said.
The fighting broke out between members of the Islamic Army and the Islamic State of Iraq, which is affiliated with Al Qaeda in Mesopotamia, the homegrown militant group that United States intelligence officials say is foreign-led.
Members of the Islamic Army have joined the so-called Sunni awakening, a tribal council coalition that has tried to draw young fighters away from extremist groups and into the police force.
The movement has markedly reduced attacks on American forces in Sunni areas north and west of Baghdad, but it has prompted new violence between fighters who are allied with the councils and those who are not, with the fractures typically running along tribal lines.
In Diyala, a mixed Shiite and Sunni region northeast of Baghdad, insurgents kidnapped eight civilians and two Iraqi Army soldiers at fake checkpoints set up Tuesday and Wednesday on a road near the regional capital, Baquba, the police said.
Also in Diyala, a suicide car bomber killed two Kurdish soldiers at a checkpoint. Kurdish forces have been reinforcing American and regular Iraqi Army units in the area.
In the town of Balad Ruz in Diyala, a bomb destroyed a bakery, though nobody was harmed. Attacks on bakeries are a trademark of Sunni extremist groups because Iraqi bakers are traditionally Shiites.
Farther north, in Qaim, a city near the Syrian border, a bomb exploded in a market, killing 5 people and wounding 10, a hospital employee said.
To the east, in the ethnically mixed city of Kirkuk, militants kidnapped and beheaded a lawyer working for an anticorruption commission in the Iraqi government. The police retrieved the man's body but not his head.
Two men, apparently insurgents, died near Kirkuk when an improvised explosive device they were assembling in a house detonated prematurely, the police said.
Qais Mizher contributed reporting from Baghdad, and Iraqi employees of The New York Times from Diwaniya, Baquba, Ramadi, Tikrit and Kirkuk.