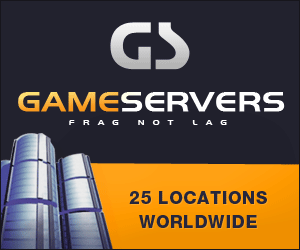 Boston Globe
February 1, 2008
Pg. 1
Panel cites war toll on troops, equipment

By Bryan Bender, Globe Staff
WASHINGTON - After years of serving overseas on active-duty combat tours, the Massachusetts Army National Guard has less than half its allocated combat equipment on hand, and is experiencing an even more acute shortage of gear, including heavy-duty trucks and medical equipment, it would need to respond to a domestic emergency, a national commission reported yesterday.
The Commission on the National Guard and Reserves found that by late 2007 Bay State Guard units had an estimated 46 percent of Humvees, helicopters, and weapons it needs to fight or defend the homeland, with the rest on loan to other units overseas, in disrepair or lost in combat. At the same time, it had just 40 percent of its trucks, radios, generators, and medical gear - "critical dual-use items" that can be used in combat or in a civil emergency.
The figures were part of a sweeping review that found Army National Guard units nationwide are not adequately prepared to respond domestically to natural disasters or terrorist attacks, the Guard's core mission. The report called for tens of billions of dollars in new equipment, more advanced training, and an upgrade of medical care and other benefits for the citizen-soldiers, which fall short of those granted to full-time service members.
"We are ready for the away game, but we are not ready for the home game," said retired Marine Corps Major General Arnold L. Punaro, the commission's chairman, stressing that the National Guard is responsible for dealing with any attack on American soil.
"The American people deserve the same level of deliberate planning for missions here at home that we do for overseas missions," he added. "We spend more time thinking about how to attack North Korea than protecting the homeland."
Juliette Kayyem, Massachusetts' undersecretary of homeland security, said she is confident that the Commonwealth has enough resources and personnel to allow the governor to call on the National Guard in the event of a state emergency.
"But the Guard has been running a sprint for six years, and we cannot expect the people serving and the equipment to continue" at that pace, Kayyem said in an interview. "There are a lot of demands on the Guard. I commend the commission for saying so quite directly and bluntly."
Both the Massachusetts Army and Air National Guard have been in steady demand in Iraq, Afghanistan, the Balkans, and elsewhere.
According to Massachusetts Guard officials, 200 Bay State Guard troops were deployed in 2001, but that number soared to 919 in 2002, the year after the September 11, 2001, terrorist attacks and the war in Afghanistan began. By 2003, the year of the Iraq invasion, more than 1,660 Massachusetts Army National Guard troops were sent overseas; in the four years since then an average of 712 troops were sent overseas.
Currently, 932 members of the Massachusetts Air and Army National Guard are deployed overseas. There are 6,000 Army Guard troops and 2,000 Air Guard members.
Massachusetts' neighbors have not fared any better. The commission's report showed that National Guard units in the five other New England states are all facing severe equipment shortages: Connecticut had just 34 percent of its total equipment allotment on hand; Rhode Island had 58 percent; Maine had 56 percent; New Hampshire had 67 percent; and Vermont had 53 percent.
Established by Congress in 2005, the commission was charged with conducting the broadest review of the National Guard and Reserves in decades.
During the Cold War, the National Guard was intended to serve as a strategic reserve of troops to supplement active duty military in a time of national emergency, or what Punaro yesterday called a "once in a lifetime" event - not for years at a time.
But the report released yesterday said that the Guard's primary mission of domestic service has been eroded by its near-constant use helping the active Army and Marines fight two simultaneous wars. Its part-time soldiers and airmen - many of whom signed up for duty that rarely extended past one weekend a month and two weeks a year before 2001 - have been deployed overseas almost as often as the active-duty military.
Frequent use has taken an especially heavy toll on the Army National Guard's equipment. Because of shortages, the number of units who reported at the lowest level of equipment readiness "increased ninefold between 2002 and 2007," according to the commission report.
At the same time, unlike active-duty soldiers, many Guard and Reserve members have had problems getting medical care for themselves and their families, and some have lost their civilian jobs or businesses while serving overseas.
The commission also found a "strain in relations" between the Pentagon and employers who have been short staffed due to frequent Guard call-ups among their workforce.
Some Guard members are getting shortchanged on other benefits, the commission found. The report noted, for example, that in recent years more than half of the part-time soldiers who joined to get money for college "were unable to continue their education because they were activated" for overseas duty. The commission called for changes that would allow the part-time soldiers to take advantage of education benefits after they leave uniform.
And part-time soldiers are likely to be away from home even more, the report said. To meet the growing demands, the commission noted, "most individual units will be required to train more than the traditional 39 days per year."
The report said that many steps are already underway to provide relief.
After years of being the last in line for Pentagon resources, a new law elevates the chief of the National Guard to the rank of four-star general, giving the force greater clout in top-level policy decisions. At the same time, the military has budgeted an estimated $47 billion between 2005 and 2013 to repair or replace reserve forces' equipment, the report said.
Still, "current Army plans and budgets for equipment will not restore readiness and attain the goal of fully manning, training, and equipping its units until 2019," according to the report. "Taking more than a decade to ensure the equipment readiness of the Army poses an unacceptable risk."
While some hailed the report, others criticized it for taking two years to state the obvious.
"We don't need to study the problem," Grace A. Washbourne, a senior staff member for the House Committee on Oversight and Government Reform, said in an interview. "The Guard needs to be funded, budgeted, and trained for homeland security missions."