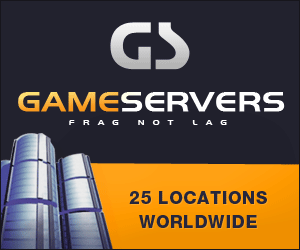 BERNIE WILSON
Associated Press
SAN DIEGO -
Marty Schottenheimer got a vote of confidence Monday from LaDainian Tomlinson. Unfortunately for Schottenheimer, the league MVP isn't going to be deciding whether he remains as coach of the San Diego Chargers following their shocking ouster well short of the Super Bowl.
Tomlinson and defensive end Luis Castillo defended Schottenheimer, whose job could be in jeopardy after the Chargers' bumbling 24-21 loss to the New England Patriots on Sunday, their first home defeat of the season.
Team president Dean Spanos is expected to make the final call on Schottenheimer's future, based on a recommendation by general manager A.J. Smith.
It's not often that a coach is in danger of being fired after his team has the NFL's best record in the regular season. But Schottenheimer and Smith, known for their stubborn personalities, have had a strained relationship due to disagreements over personnel moves. They were called into Spanos' office one Saturday in the offseason and told to get on the same page.
Plus, the front office didn't expect a team loaded with nine Pro Bowlers and five All-Pros to get the heave-ho in the divisional round.
Smith didn't return calls and Spanos wasn't made available to the media.
Schottenheimer didn't meet with reporters, either. He was holding his usual end-of-season meetings with each of his players - something the Chargers hoped they'd be doing the week following the Super Bowl.
The most successful coach never to reach the Super Bowl, Schottenheimer has one year left on his contract, at more than $3 million. He said late in the regular season that there had been no talks toward an extension, which would make him a lame duck if he's brought back.
"I think Marty has done a tremendous job," said Tomlinson, whose remarkable season included setting NFL records with 31 touchdowns and 186 points, and winning the rushing title with 1,815 yards.
"When you look at before he came, where we were, he's totally changed not only the perception of the franchise, but the mind-set of the players that are playing the game and the kind of players that keep coming year after year," Tomlinson said. "There comes a time where the players got to get the coach over the hump. Obviously, a lot of the things we did as a team yesterday, Marty didn't have any control over it."
Schottenheimer is 47-33 in five seasons with the Chargers, with two AFC West titles. He's won 35 games the last three years.
Overall, he's 200-126-1 in 20 1/2 seasons as a head coach with Cleveland, Kansas City, Washington and San Diego.
In the playoffs, though, he's 5-13, with a six-game losing streak. Sunday was the ninth time a Schottenheimer-coached team lost its opening playoff game.
The Chargers (14-3) were still stunned at their self-destruction, which let Tom Brady keep the Patriots in the game, then win it late.
The Chargers had four turnovers after committing only 15 in the regular season. The most crucial was when safety Marlon McCree intercepted Brady's fourth-down pass, then tried to return it and had it stripped, with former Chargers receiver Reche Caldwell recovering.
The Chargers challenged, but lost a timeout when the play was upheld. Five plays later, Brady hit Caldwell on a 4-yard touchdown pass, and Kevin Faulk added a tricky conversion run to tie it at 21.
New England's Stephen Gostkowski kicked a 31-yard field goal with 1:10 left, and San Diego's Pro Bowl kicker Nate Kaeding was short on a 54-yard field goal try with 3 seconds left.
Among the other miscues were Eric Parker's muffed punt and Drayton Florence's 15-yard unnecessary roughness penalty for head-butting Daniel Graham, which led to Stephen Gostkowski's 24-yard field that pulled the Patriots to 14-13.
"We made critical mistakes that you cannot make in a game like that," Castillo said. "And I'll say this: It was mistakes that have nothing to do with coaching. There's no way to coach a player down from his emotion. There's no way to coach a player not to get a personal foul. I mean, you can only say so much. It's things that were in our control that we'd been doing all year, and we made mistakes and we messed up. As players, we accept the responsibility."
Castillo hopes Schottenheimer returns.
"All I can say is, as players, we love playing for him. We love stepping on that field knowing that he's with us. Through the years, I don't know if Marty's been considered a player's coach or not. But the last two years that I've been with him, he's been a great coach in that you want to play for him."
The loss to the Patriots, who won three Super Bowls in four seasons, will hurt for a long time.
"A lot of us feel like this is the best team we've ever played on," Castillo said. "To go 14-2, I mean, the proof was there. To have the MVP on your team, to have nine Pro Bowlers and five Pro Bowl alternates, we had the pieces in place. That's why it's so disappointing, that's why it hurts so bad to not being able to capitalize on that opportunity. To have a team like this and to make the mistakes that we made, it hurts."
The Chargers have several players under long-term contracts and should be loaded for the future. Their biggest need is probably at wide receiver. Linebacker Donnie Edwards, also at odds with Smith, will be an unrestricted free agent and isn't expected back.
Tomlinson went out strong, rushing for 123 yards and catching two passes for 64 yards. He scored the first two postseason touchdowns of his career. And then it was over.
"We're going to be back, now," Tomlinson said. "It's something that was disappointing, but I tell you, I guarantee you we will be back next year. So we're going to see the same teams. I believe we will be one of the teams that will be competing for the Super Bowl spot every year."