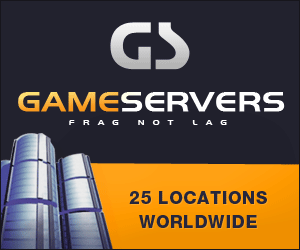 Washington Post
May 8, 2008
Pg. D1
By Michael S. Rosenwald, Washington Post Staff Writer
A Marriott International official said yesterday that the company was evaluating whether to open a hotel in Baghdad's fortified Green Zone, responding to a request from U.S. government officials who are eager to help revive Iraq with foreign investment and economic activity.
The Bethesda firm, one of the largest hotel operators in the world, would have to overcome major obstacles, such as Baghdad's lack of security and its ravaged infrastructure. Chief executive Bill Marriott is considering the deal but is concerned about safety issues, according to someone familiar with his thinking.
Marriott, which is paid fees by hotel owners to manage properties, is mulling the move as it embarks on a major expansion in the Middle East. To meet demand from a surge of business activity there, Marriott intends to boost its properties in the region from 26 to about 75 during the next several years.
Opening a Ritz-Carlton in Riyadh is one thing. But moving into Baghdad is quite another. The Green Zone has been a frequent target of attacks by insurgents. A recent flare-up, when 114 rocket and mortar rounds fell in the Green Zone during a 30-day period ending in late April, showed the unpredictability of the danger.
Marriott is not the only company that has been approached about managing the hotel development, but it has connections to the Bush administration. Bill Marriott is chairman of the president's Export Council, which advises Bush on trade issues. The council is appointed by the president and includes U.S. business leaders and several Cabinet members, including Secretary of State Condoleezza Rice.
Paul A. Brinkley, the deputy under secretary of defense for business transformation, declined to identify any hotel companies considering the deal, nor would he identify the developers, saying only it was consortium of European, American and regional investors. A license for the hotel's construction has been issued by Iraqi authorities, he said.
"As with any opportunity, we carefully consider all the factors involved," said Marriott spokesman John Wolf. "We're evaluating this, just as we are considering opportunities elsewhere." Private entities in the United States and Iraq were also involved in approaching the company, Wolf said.
At a National Press Club event yesterday highlighting Iraq's business opportunities, Brinkley appeared with Iraq's Industry Minister Fawzi Hariri. In an interview afterward, Hariri said Iraqis "would welcome" an American hotel in Baghdad. "We would welcome more than one," he said. "We would like all the chains to be there."
The Iraqi government is also willing, Hariri said, "to provide them with all the necessary support from infrastructure and facilities for this to happen." He expects any hotel venture would be "very productive and profitable" because as the country's situation improves "there is a great deal of interest from business people and the business community to travel to Iraq."
This week, for instance, officials from German automaker Daimler said the company planned to open an office in Baghdad. However, hotel offerings for business travelers are slim. "We have a shortage of good quality accommodations," Hariri said.
Many foreigners stay at the al-Rasheed, inside the Green Zone, where a rocket attack wounded several guests in October 2003. There are other hotels in Baghdad outside the zone, including the Sheraton Ishtar, which hasn't been connected to the American brand Sheraton since Saddam Hussein's Iraqi government took it over after the 1991 Persian Gulf War. Not long after Hussein's capture in 2003, the hotel was hit with mortar fire on Christmas.
Marriott is generally a risk-averse company, though it has taken big chances when there was a strong business case. Perhaps the biggest risk the company took was in the 1980s, when it spent several hundred million dollars to open the Marriott Marquis in Times Square.
Times Square was not the commercial mecca it is today, where prostitutes and drug dealers are now difficult to find. Back then it was still, as Bill Marriott once wrote, a "run-down, seedy area that might or might not come back to life." Building hotel there was "a huge risk."
But Marriott went ahead, installing one of the most elaborate hotel security systems of its time. Entrance to the hotel was limited. The lobby was located on the eighth floor. Times Square turned around, and today the Marquis is among the company's most profitable hotels.
Correspondent Sholnn Freeman in Baghdad contributed to this report.