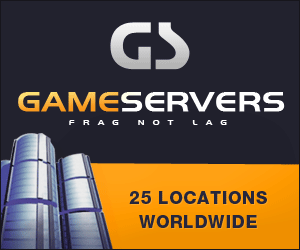 InsideDefense.com
May 22, 2007 The Marine Corps waved off a 2005 request from commanders in Iraq for more than 1,100 Mine Resistant Ambush Protected vehicles, delaying by more than a year Pentagon efforts to field a new armored fleet with improved protection against roadside bombs, according to Defense Department documents.
"It's easy to throw around words like outrageous and shocking, but this is both," said Sen. Joe Biden (D-DE), a staunch proponent of the MRAP program who led a recent effort to add $1.2 billion to the Pentagon's fiscal year 2007 emergency supplemental spending bill for the new vehicles.
"I am absolutely sickened," he said in a statement issued to
InsideDefense.com,
which apprised Biden of the 2005 request.
Defense Secretary Robert Gates recently designated MRAP the Pentagon's highest procurement priority, as first reported by
InsideDefense.com
. The program was launched last fall following an "urgent" request in May 2006 from Marines in Iraq via U.S. Central Command for 185 vehicles.
That initial requirement quickly grew to 1,185 and helped launch the current MRAP program. The goal is to field at least 7,774 new vehicles over the next 17 months, with an overall requirement that could grow to more than 23,000 and carry a price tag of $24 billion, according to Pentagon officials. MRAPs feature V-shaped chassis that deflect the blasts of improvised explosive devices.
Marine Corps Commandant Gen. James Conway has called the effort to field the new armored vehicle a "moral imperative."
Fielding MRAP has not always been an urgent priority for the Marines, however.
In February 2005, then-Brig. Gen. Dennis Hejlik, deputy commander of the I Marine Expeditionary Force, sent an urgent "universal need statement" for 1,169 MRAP vehicles to Marine Corps Combat Development Command in Quantico, VA.
"There is an immediate need for an MRAP vehicle capability to increase survivability and mobility of Marines operating in a hazardous fire area against known threats," according to the six-page statement. The "expanded use" of roadside bombs, rocket-propelled grenades and small arms fire in al Anbar province "requires a more robust family of vehicles," according to the request.
At press time, a Marine Corps spokesman for the combat development command said he required "a few days" to gather an explanation for why the 2005 request -- which lays out very similar case to the urgent request in 2006 through different channels -- was not converted into a procurement effort.
Asked about the 2005 MRAP request in light of the new urgency Pentagon leaders have assigned the program, Len Blasiol, director of the combat development division at Quantico, offered one thought on needs before deferring questions to a public affairs officer: "We get hundreds of them and they all have a story."
The details of that story are being reviewed and fleshed out in a new briefing for Pentagon leaders who were made aware of the 2005 MRAP request by
InsideDefense.com
and want the back story, according to Pentagon officials aware of the high-level deliberations.
A Defense Department official said "reasonable and rational" decisions were made in considering the early 2005 MRAP request.
"The bottom line is that throughout that spring and summer we were looking at other options" focused on dealing with the IED threat in a number of ways, the official said, including adding armor to the existing vehicle fleet, expanding the acquisition of the M1114 up-armored humvee and purchasing limited numbers of MRAP-like vehicles.
During the summer of 2005, according to this official, who spoke on the condition of anonymity, Marine Corps leaders decided the M1114 would be the vehicle of choice to deal with the improvised explosive device threat. The service has purchased more than 3,000 M1114s equipped with armor underneath and on the sides to provide the crew with improved protection from small-arms fire and roadside bombs.
"When we found out that the threat was reacting to our counteraction, and that the size of the net explosive weight [in the roadside bombs] was increasing," the official said, the Marine Corps began rethinking the M1114, which "we thought was going to be the gold standard. Then we pushed hard for the MRAP."
Marine Corps leaders may soon be asked to provide this explanation to Congress, which has moved quickly this year to provide as much money as the service requires to quickly procure and field an MRAP fleet.
"We were told that Marine Corps commanders in Iraq made the first request for MRAPs on May 21, 2006, for 185 vehicles," Biden said. "Now we learn that Marines on the ground in Iraq made an urgent request to their commanders for more than 1,000 MRAPs as early as February 2005 -- but nothing happened. How is it possible that a request that is literally life or death got lost?
"Building and deploying more MRAPs into the field to protect our troops is a national priority and we should be doing everything we can to get these lifesavers to our troops in Iraq as soon as possible," said the senator, who is running for president.
-- Jason Sherman