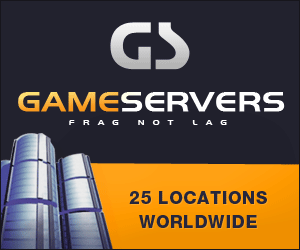 Washington Examiner
May 24, 2007 By Rowan Scarborough, National Security Correspondent
WASHINGTON - Investigators found convincing evidence of a suicide-bombing, along with spent ammunition thought to have been fired by the enemy, at the site in Afghanistan where gun fire from members of an elite U.S. Marine unit killed civilians, according to a secret military police report The Examiner obtained Wednesday.
The discoveries, which were made 40 minutes after the incident, could be a significant factor in the Marines' defense in an ongoing criminal investigation, a source close to the probe said.
The source, who asked to remain anonymous because he was discussing a classified document, said the evidence proves the first special operations unit ever deployed by the Marines was under attack at the time it returned fire. The Afghan government says 10 civilians were killed.
Some eyewitnesses have expressed doubt that any Taliban ambushers fired on the Marines last March 4 in Nangarhar Province, near the Pakistan border. ?fghans accuse the Marines of firing at civilians indiscriminately as they sped away after the bomb blast. The Marines contend they returned enemy fire.
An Army officer in Afghanistan issued a formal apology for the deaths. That brought a rebuke last week from Gen. James Conway, the Marine commandant.
"I think he was premature to apologize, in that there is an investigation ongoing to determine what happened," Conway said. "I will just assume that no one at this point, in any chain of command, apologize or talk about terrible, terrible mistakes or those types of wrongdoings. I think it's just premature."
Afghanistan President Hamid Karzai personally complained to the U.S. command about the civilian deaths.
Shortly afterward, the U.S. military recalled the entire 120-man company, which is based at Marine Corps Forces Special Operations Command, Camp Lejeune, N.C.
A member of the 66th Military Police Company wrote the one-page classified document after it secured the scene.
The report said police found a 120-yard "blast radius from the blast site. The SVBIED [suicide vehicle-borne improvised explosive device] detonated in the east bound lane. The body of the vehicle was disintegrated due to the blast .... A person was found approximately 50 [meters] from the blast site with no head or limbs. Individual may have been in close proximity of SVBIED when the blast occurred."
No Marine was killed.
The report also said police found casings along the roadside, including 7.62 shells, which are used in AK-47 assault rifles, the Taliban's primary firearm.
The military police report also said, "Thirteen mortar bases were found near the blast site." The source said this indicates that the Taliban had set up a base near the road.