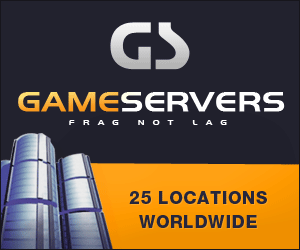 Los Angeles Times
January 10, 2008
Repeated deployments prompt Camp Pendleton to bolster support programs for loved ones left behind. Reenlistments remain high.

By Tony Perry, Los Angeles Times Staff Writer
CAMP PENDLETON —The general who soon will lead 25,000 Marines in Iraq said Wednesday that "the experts" were wrong when they predicted that repeated deployments would strain military families to the breaking point.
Reenlistments among Marines remain high, which would not be the case if families objected, Maj. Gen. John Kelly told several hundred Marines who are set to deploy soon to Anbar province, west of Baghdad.
"The old adage says you enlist the Marine but you reenlist the wife and family," said Kelly, whose two sons are Marines who have served in Iraq.
Many Marine families have weathered two, three, even four deployments, and Marine officials say they are well aware of the stresses on them.
To help bolster families, the Marine Corps has allocated an additional $30 million to Camp Pendleton and other bases for family readiness programs that include support groups and counseling.
Some 70% of Marines in their first enlistment are unmarried, so one goal is to offer support for parents as well as spouses. Money also will go to hire full-time staff members dedicated to keeping family members constantly informed while troops are away.
On the eve of this current deployment, the Marines say they have stepped up efforts to spot post-traumatic stress disorder in Iraq. The aim is to identify problems before they disrupt Marines' family lives and marriages.
The Corps also is working to get accurate information out more quickly to families when Marines are wounded or get sick in Iraq, and is in the process of setting up a 24-hour hotline.
Kelly soon will go to Iraq to take command of Marines as the Camp Pendleton-based 1st Marine Expeditionary Force relieves the Camp Lejeune, N.C.-based 2nd Marine Expeditionary Force and assumes responsibility in Anbar province.
Since 2004, the Marines have been assigned to the sprawling region, which was home to the Sunni insurgency. Once considered the most violent spot in Iraq, Anbar is now seen by U.S. officials as an example of how the local populace can be turned against the insurgency.
Kelly, a tall, scholarly officer who began his Marine career in the enlisted ranks, helped lead the assault on Baghdad in 2003 and then led a strike force to Tikrit, Saddam Hussein's ancestral home.
In spring 2004, as assistant commander of the 1st Marine Division, he was a leader in the first battle against insurgents in Fallouja.
Anbar "is still a very, very dangerous place," Kelly said during a brief ceremony to mark the approaching deployment. "The war is not yet won, but we are winning it."
The toll on Camp Pendleton has been significant.
Until the Army "surge" in Baghdad greatly increased Army fatalities, Camp Pendleton had had more personnel killed in Iraq than any other U.S. military base.
An academic study in 2006 found that the troop most likely to be killed in Iraq is a Marine lance corporal -- probably from Camp Pendleton.
Infantry troops often say they have adjusted to the "seven and seven" rotation -- seven months in Iraq, seven months at home, then back to Iraq.
"You get used to it," Sgt. Juan Mendez, 26, said last week as he prepared to board a bus for March Air Reserve Base in Riverside County to the plane that would take him to Iraq.
But families sometimes are less stoic. "It's hard," said Mendez's father, Jose, a machinist from Los Angeles. "It wasn't supposed to happen again, but here we are."
Lori Bentley of San Clemente, mother of Sgt. Jared Bentley, 23, said she had a formula for surviving the stress: "prayer."
The sergeant's girlfriend, Jamie Borden, 24, said her approach was to "turn the ringer on your phone up real high and wait for those middle-of-the-night phone calls."
Some troops will deploy for a year with a two-week break during the deployment.
Although the deployment of Marines from the 1st and 5th regiments is seen as a return of local troops to Iraq, Camp Pendleton has had a continued presence there.
Even though the leadership of the Marine effort in the last year has been from Camp Lejeune, many of the troops were from Camp Pendleton and Twentynine Palms, Calif. The reverse will also be true under Kelly and his stateside boss, Lt. Gen. Samuel Helland, who will command troops from bases other than Camp Pendleton.
Homemade signs affixed to fences along major thoroughfares at Camp Pendleton testify to the constant movement of troops to and from Iraq. Some welcome troops home. Others wish them well in their deployment.
A bumper sticker on many vehicles driven by Marine spouses says "Half of My Heart Is in Iraq." A T-shirt sold to spouses reads "Marine Wife: The Toughest Job in the Corps."
The main mission of the Marines in Anbar province is to train Iraqi security forces and support the fledgling provincial government in Ramadi until both are able to stand alone without U.S. help.
Kelly said he spoke to another group of Marine enlisted personnel before the afternoon ceremony.
"My message to them [was] 'We want to work ourselves out of a job,' " he said.