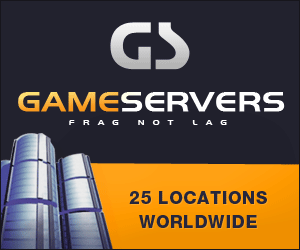 San Diego Union-Tribune
November 29, 2007
Pg. 1
Marines' Duties Go Well Beyond Combat

Reconstruction work credited with helping cut violence in Iraq.

By Rick Rogers, Staff Writer
Combat is the Marines Corps' forte, a skill exhibited in epic battles such as those on the shores of Okinawa, Japan, and in the jungles of Vietnam.
In recent months, though, Marines have garnered headlines for their noncombat efforts in western Iraq's vast Anbar province. They have not only sought out insurgents, but taken on the duties of nation building and political brokering as the region increasingly regains stability.
These unusual roles for the Marines include using helicopters to ferry Sunni sheiks from certain towns to meetings with sheiks in other towns. The troops also help collect garbage, build schools, repair sewage systems and train Iraqi security forces.
These are likely to be some of the same reconstruction assignments that about 11,000 troops from the Camp Pendleton-based 1st Marine Expeditionary Force will face after they ship out for Iraq starting next month.
Lt. Gen. Samuel Helland, the contingent's new commanding general, discussed the upcoming deployments, various improvements in Iraq and related topics during a media roundtable yesterday on the base.
Camp Pendleton's Marines are returning to Anbar as violence there is declining. Helland said cities are slowly refilling as families who fled violence are going back home.
"People are riding buses. Kids are playing soccer in the streets," he said. "That didn't happen a year ago."
Other military commanders and defense analysts agree that the Marine Corps' reconstruction work reflects a growing sense of calm and relative normalcy in Anbar. Shortly after the U.S.-led invasion of Iraq, the province gained notoriety because of major insurgent cells in places such as Fallujah, Ramadi and Haditha. The region became known as the Triangle of Death.
Then tribal leaders in Anbar, which is dominated by Sunnis, decided to align with the Marines to push out the insurgents. Although some war experts think the partnership is fragile and temporary, President Bush and Defense Secretary Robert Gates touted it as a resounding success during their visit to Iraq in September.
Hunting insurgents is still job No.1 for Marines in Anbar, but the task of training and mentoring Iraqi police and Army units has moved up near the top of the Corps' list of priorities, Helland said.
"The Iraqi army is getting more and more aggressive," said Helland, a career aviation officer who commanded the 3rd Marine Aircraft Wing at Miramar Marine Corps Air Station until taking his position at Camp Pendleton this month.
Despite the brightening situation, Helland doesn't predict a quick end to the warfare in Anbar and the whole of Iraq. The conflict has killed about 3,900 U.S. service members, including approximately 340 from Camp Pendleton.
"The day (of withdrawing Marines) is not soon," said Helland, who recently returned from Iraq. "It takes 10 years to win a counter-insurgency war. It also takes 10 years to lose."
He doubted that top Pentagon officials would consider a drawdown of Marines until well into next year – and then only if the violence continues to drop.
Given that scenario, some Marine commanders and defense specialists question whether the Corps' expeditionary combat strengths are being wasted in Anbar.
The Marines are revered for their offensive capabilities, said Loren Thompson, chief operating officer at the Lexington Institute think tank in Arlington, Va.
"At some point, we are going to have to ask why are we sending a quick-strike force to do nation building. It really would make more sense to send them to Afghanistan to chase insurgents than to have them helping locals in Anbar province build schools," Thompson said.
"If the mission becomes more reconstruction, then it is more of an Army job," he added.
The proposal for handing Marines the lead combat role in Afghanistan has been espoused by senior commanders such as Lt. Gen. James Mattis, Helland's immediate predecessor at Camp Pendleton.
The Marine commandant, Gen. James Conway, broached the Afghanistan idea with Pentagon leaders last month and again in recent days. Gates has not endorsed the concept, and commanders from the other armed forces are said to oppose it.
John Pike, director of the online think tank GlobalSecurity.org, doesn't foresee the Marines leaving Iraq anytime soon because of deep-rooted military dynamics.
He said divvying up the war on terrorism among the branches would reverse decades of "inter-operability" between the services.
"They are going to be doing stability and support operations in Iraq for the next 10 years," Pike said. "I don't think the Army is going to let the Marines pin Iraq on them in case things go south."
During yesterday's roundtable, Helland didn't touch on the debate over what Marines are best suited to do in Iraq and Afghanistan. Instead, he focused on his goal of adding to the positive momentum established by outgoing troops in Anbar.
Helland credited Mattis for bringing about "The Anbar Awakening," in which tribal leaders began to judge an alliance with U.S. troops as more desirable than joining the insurgency.
He also stressed that as Camp Pendleton Marines prepare for their latest deployment to Iraq, commanders at every level are emphasizing the need for ethical decision-making on the battlefield and urging troops to promptly seek on-the-field counseling for combat stress.
In the past 18 months, two sets of Camp Pendleton Marines have faced murder and other charges in the deaths of Iraqi civilians. One of those cases is still playing out in courtrooms on the base.
Helland believes the message of moral conduct is getting through. While getting his hair cut in Oceanside recently, he said, he overheard some Marines discussing what is right and wrong in battle.
"I think we are doing a very good job," Helland said.
Library researcher Denise Davidson contributed to this report.