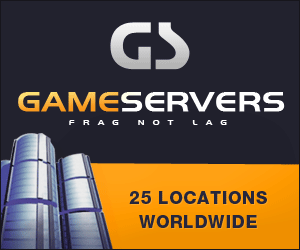 Newport News Daily Press
October 28, 2007
Military Update

By Tom Philpott
The proportion of Marine Corps recruits who are black jumped 40 percent over the past 12 months, halting a seven-year slide that has worried service leaders.
In fiscal 2007, which ended Sept. 30, blacks were 10.9 percent of Marine recruits, up from 7.8 percent in 2006. The 2006 figure was the smallest proportion of black recruits for the Corps since the all-volunteer force began 33 years ago.
The increase is timely, given a Corps plan to expand its active force by 27,000 over the next five years, in response to protracted wars in Iraq and Afghanistan and other worldwide commitments.
Of 969 Marines who have died in Iraq, 39 were black and 139 were Hispanic. Hispanics make up 18 percent of enlisted Marines today, up from 15 percent when the Iraq war began.
All active services met numerical recruiting goals for fiscal 2007. Only the Army missed a key quality benchmark: Twenty-one percent of its recruits in fiscal 2007 hadn't graduated from high school. The goal is that no service signs more than 10 percent non-graduates.
Douglas Smith, spokesman for Army Recruiting Command, said the proportion of blacks among Army recruits in fiscal 2007 held steady — about 15 percent. The Marine Corps, however, relied on a rebound in black recruiting — along with continued growth in Hispanic recruitment — to meet a target that was raised 2,700, to 40,890, for fiscal 2007.
When numbers of recruits are compared, the increase in black recruits was 49 percent — a total of 4,440 in '07, compared with 2,980 in fiscal '06, said Maj. Wes Hayes, spokesman for Marine Corps Recruiting Command. He credited an expansion of the recruiting force in 2007 and a more effective marketing and advertising campaign.
Surveys have found that parents, teachers, clergy and other "influencers" of black youths are advising against enlistment in the military, particularly U.S. ground forces. Part of the reason is wartime danger. But black communities also deeply opposed President Bush's decision to invade Iraq.
The jump in black recruits over the past 12 months came to light as Corps leaders weigh a recommendation from the Center for Naval Analyses, or CNA, to start a public relations campaign in black communities. It would be armed with the findings of new a CNA report, "Black and Hispanic Marines: Their Accession, Representation, Success and Retention in the Corps."
Through the 1980s, it said, blacks were about 18 percent of Marine recruits. That average fell after the Persian Gulf War and stayed between 12 percent and 14 percent through the 1990s. Black recruits then dropped steadily for the Corps from 1999 through 2006.
What the CNA found is that blacks who joined the Marines would re-enlist at "significantly higher rates" than Marines from other racial or ethnic backgrounds — a strong sign of job satisfaction. In fiscal 2006, first-term re-enlistment rates were 40.4 percent for blacks, 27.6 for Hispanics and 23.8 percent for whites. Similar patterns held for second- and third-term re-enlistments across racial groups — though at higher percentages.
Black are less likely to serve in combat specialties, such as rifleman, preferring to enter support occupational fields, such as supply and personnel administration. But they also are more likely to stay for full careers. Blacks were 20 percent of Marine recruits more than two decades ago. That same generation of blacks is now 32 percent of Marine E-9s — its sergeants major and master gunnery sergeants, the CNA said. The report describes the quality of life for black men in the civilian sector as "uneven," while many blacks in the Corps thrive professionally, it said.
"Although many black men succeed" in civilian life, the CNA said, "extremely low marriage rates and relatively high unemployment rates characterize the civilian experience for some. In contrast, black male enlisted Marines have steady jobs and are just as likely to be married as their white counterparts."
Black "influencers" need to know these facts, the CNA said. "If the Marine Corps wants to ensure that its senior enlisted ranks 20 years from now reflect Americans' diversity, it must publicize the lifestyle, job satisfaction and financial well-being that black youth can achieve through careers in the Corps."
In an interview, Dr. Aline Quester — the CNA's top analyst on Marine Corps manpower issues and co-author of the report — said getting the information out was important if service strength was to grow. Also, continuing a steady decline in black recruits would undermine the Corps' goal for a force that mirrors the racial mix of the country.
Gary Lee, who retired as sergeant major of the Marine Corps in 1999, also worked on the CNA report. He said it was "common knowledge" that black parents had "soured on the war" and were "more apt to implore their sons and daughters not to join."
Changing minds will take time, he said, but the CNA work should help to better inform communities about the rewards of Marine service.
Anita Hattiangadi, another CNA analyst, said the Corps was developing a strategy to get more senior enlisted blacks out into black communities to discuss Marine opportunities.