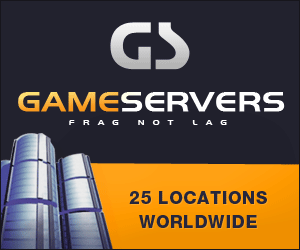 Los Angeles Times
June 6, 2007
War-hardened attitudes and a suspicion of Iraqis led to a decision not to investigate the slayings of 24, officers testify.
By Tony Perry, Times Staff Writer
CAMP PENDLETON — War weariness and a deep suspicion of Iraqis kept Marines from investigating after their troops in the town of Haditha stormed three houses and killed 19 people and yet found no weapons or insurgents, officers testified Tuesday.
1st Lt. William Kallop said that on the night of the incident the U.S. Marines in central Iraq were still reacting to the death of Lance Cpl. Miguel Terrazas, killed earlier in the day by a roadside bomb, and were focused on what they expected to be dangerous days ahead. No "after-action" report was done, he said.
"We had just lost a Marine, and our guys were stressed out," Kallop testified at a hearing for an ex-battalion commander accused of not launching an investigation of the Nov. 19, 2005, incident. "Guys on their second and third deployments were saying … 'Here we go again.'
"We had to get ready the next day to go outside the wire again."
Capt. Oliver Dreger testified that Marine officers rejected, without discussion, the demand a week later by the mayor and town council of Haditha for an investigation of the killings.
The mayor presented officers with a petition in English calling the killings unjustified and saying some of the dead had been executed.
But the mayor was suspected of having insurgent ties, in part because he had demanded that Marines release an Iraqi woman arrested with 30 passports for Jordanian men, cellphones and a large amount of cash, all considered indications of involvement with insurgents.
The petition, Dreger testified, was seen as "posturing, political maneuvering" by the mayor. Dreger, a battalion intelligence officer, was in a position to hear and see how officers reacted to events.
The testimony came as prosecutors sought to determine whether Lt. Col. Jeffrey Chessani, the former battalion commander, had asked questions about how 24 civilians had been killed, 19 in three houses and five earlier outside their car. "No," Dreger said.
Chessani and three other officers are charged with dereliction of duty for not triggering an investigation of whether the bloodshed constituted a war crime. Three enlisted Marines are charged with murder. A fourth has had charges dropped in exchange for his testimony.
Kallop and Dreger testified that although the 3rd Battalion, 1st Regiment, had arrived in Haditha only six weeks earlier and had not seen prolonged combat there, many of the Marines had fought in the city of Fallouja in late 2004. The Fallouja battle was the Marine Corps' most sustained street combat since the battle for the city of Hue during the Vietnam War.
Officers had lectured Marines that Haditha was not like Fallouja and that less aggressive tactics would be required.
But under prodding from a defense attorney, one officer indicated that the message did not sink in.
"I always thought Three-One was sent to Haditha because they were veterans of Fallouja and they knew how to go into a hardened place and root out insurgents," Lt. Mark Towers, the battalion adjutant, testified Tuesday. "I expected Haditha to be another Fallouja."
The Marines also had heard from comrades in a unit they replaced in Haditha about the insurgents' tactic of hiding behind civilians.
Kallop, the platoon commander, said his Marines were shaken by Terrazas' death but did not go on a "rampage," as the Haditha town council alleged.
Kallop gave the order to "clear" houses, which led to the killing of three women, seven children and nine men in three of the houses.
"They did not have grief in their eyes," Kallop said of Marines in his platoon. "They were operating as we have trained them."
Prosecutors assert that the Marines overreacted and then lied when telling their superiors, including Kallop, about what happened in the houses.
Kallop testified that he gave the order to clear the houses even though no one could be certain that insurgents were hiding inside. On Tuesday, he defended his action.
"I was trying to get the insurgents, to get the bad guys, and to protect our guys," he said in videotaped testimony.
For his actions in leading the assault on the houses, squad leader Staff Sgt. Frank D. Wuterich was nominated by Kallop for a Bronze Star.
The lieutenant said Wuterich told him later that while clearing the houses, the Marines heard AK-47s being prepared for firing in the first house and encountered someone firing at them in the second house.
Wuterich is now charged with 12 counts of murder.
"He was personally the least aggressive" of the company's squad leaders, Kallop testified. "But he was also professional and knows his job."