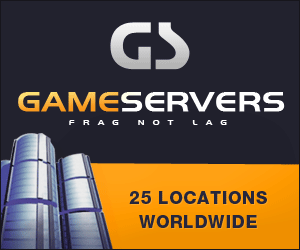 San Diego Union-Tribune
March 2, 2007
Serviceman pulled plea in Iraqi's death
By Bruce Lieberman, Staff Writer
CAMP PENDLETON – Marine Cpl. Trent D. Thomas told an investigator in May that he would confess to helping kidnap and kill an Iraqi man if military officials protected him from the alleged mastermind of the crime, the investigator testified yesterday.
"He said he would tell us what really happened that night, but that we had to protect him from Sgt. (Lawrence) Hutchins, because Sgt. Hutchins was a nut," said Stanley L. Garland, a special agent with the Naval Criminal Investigative Service.
Thomas is one of eight Camp Pendleton servicemen accused of abducting Hashim Ibrahim Awad in the town of Hamdaniya, executing him April 26 and then lying that Awad started a firefight against them after being discovered planting a roadside bomb.
Five defendants have pleaded guilty to various charges as part of their plea agreements and were given sentences of less than a year to eight years in prison. All of them have identified Hutchins, who is awaiting trial, as the ringleader behind Awad's death.
Besides Thomas, Navy Hospital Corpsman Melson J. Bacos also sought protection from Hutchins in exchange for a confession, Garland said. He added that no deal was struck for either defendant.
Garland's testimony provided the latest twist in Thomas' unusual case.
In January, Thomas pleaded guilty to unpremeditated murder and other charges as part of his plea agreement. But during his sentencing hearing last month, Thomas stunned the judge by withdrawing his guilty plea.
The reversal led to yesterday's arraignment on mostly the same charges, except for a more serious count of premeditated murder. Thomas reserved his right to enter a plea later.
Defense attorneys asked the court to allow Thomas to backtrack in the judicial process and undergo a pretrial session known as an Article 32 hearing. Thomas had waived his right to such a hearing months ago, but his attorneys said so much has changed in the case since then.
An Article 32 hearing, akin to a grand-jury proceeding, is used to help the Marine Corps determine whether a suspect should go to trial. The session would allow defense lawyers to introduce recently acquired evidence such as the testimony of Thomas' fellow defendants.
It also would permit them to cross-examine defendants who have pleaded guilty in the case, to "look for motives of bias," said Maj. Dale Saran, an attorney for Thomas.
Yesterday, the defense team also sought to suppress self-incriminating statements Thomas gave to investigators. In those statements, he described what happened on the night of Awad's death.
Thomas gave the confession to Garland and several other investigators during a May 16 interrogation in Iraq.
"He admitted to being part of a snatch team and conspiracy to kidnap and kill" Awad, said James Connolly, who helped question Thomas.
A military judge is expected to rule on both defense motions in a few days.