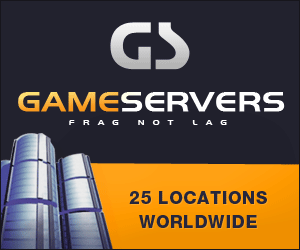 Los Angeles Times
January 29, 2008
An Army officer says limited staff and civilian hostility kept military police from fully examining the March attack that killed up to 19 Afghans.
By David Zucchino, Los Angeles Times Staff Writer
CAMP LEJEUNE, N.C. —An Army military police unit that investigated a March attack on a Marine convoy in Afghanistan was not able to conduct a thorough examination of the entire scene because of limited manpower and hostility from civilians, according to testimony at a court of inquiry Monday.
Army Lt. Leah Wicks, MP platoon leader, did not shed much light on the focus of the inquiry -- whether the convoy had killed as many as 19 Afghan civilians and wounded dozens more in the aftermath of the suicide car bomb attack, which left one Marine hurt.
An Afghan human rights group has accused the 30-man convoy of firing indiscriminately at cars and bystanders. Marines from the convoy have testified that they were fired on in a "complex ambush."
Testifying on a balky phone line from Afghanistan, Wicks said military police did not encounter dead or wounded Afghans when they arrived about 15 minutes after the explosion, but were told that casualties already had been removed by locals.
And though investigators found bullet damage to trees lining the highway, Wicks said, they could not determine whether the rounds were fired by Marines, insurgents or someone else.
The military police collected about 125 expended ammunition casings, but a week before Navy investigators arrived in May, Wicks said, the evidence was inadvertently discarded in a trash pit and burned.
Pressed by a defense attorney to agree that the area near Jalalabad was infested with Taliban and Al Qaeda insurgents, Wicks said it wasn't considered dangerous enough to hinder her unit's movements. Asked whether ammunition casings found in an area just south of the highway suggested that gunmen had fired from there, Wicks said she had no way to determine that.
Wicks said military police were hampered by "growing hostility" from local Afghans, who claimed that civilians had been shot by U.S. forces. Wicks said one car at the blast site had been riddled by at least 200 bullets.
Wicks said military police sent Afghan police to inspect a hillside, but they found no indications of small-arms fire there.
The court is investigating the actions of the company commander, Maj. Fred C. Galvin, and the convoy commander, Capt. Vincent J. Noble. It will report its findings to a Marine general.
No one has been charged in the shootings.
Also on Monday, an Army officer assigned to assist Fox Company of Marine Special Operations -- which was involved in the shooting incident -- testified that the company had been undercut by its own special forces command. According to testimony, the command felt that the unit had been imposed on it, with no clear role.
Maj. Derik Erickson, who was helping the company with logistics, said the unit was sent to Afghanistan with just one inexperienced mechanic to service 45 vehicles, and had to cut deals to obtain food and fuel.
Asked by a defense lawyer whether Fox Company had been "set up for failure," Erickson replied that it "kind of got shot down" by the command. He said the command displayed "real animosity" toward the company.
Previous witnesses have said that the company was resented by special forces and Army commands -- and even by its own Marine liaison officer, who Erickson said "painted them in a negative light." The defense has attempted to show that the company was set up as a scapegoat by rivals.
Erickson was the last of more than 40 public witnesses at the three-week hearing. Closing arguments are scheduled for today.