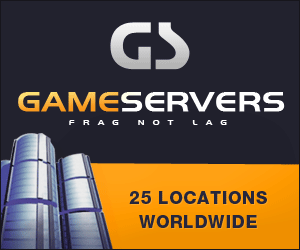 Houston Chronicle
January 9, 2008
Pg. 1
5 men say use of stand-ins to take tests was an established tactic

By Dane Schiller, Houston Chronicle
Five former Marine recruiters punished for fraudulently enlisting recruits from the Houston area said they were part of a web operating with tacit approval of some superiors.
The men confirmed they helped would-be recruits sneak past an exhaustive test by using a tactic established before they'd joined the Corps, served in Iraq or hit the streets as recruiters.
"I love the Marine Corps; I don't want to be spitting on the Marine Corps," said a former sergeant, who said he left the service after seven years to avoid facing military justice and the possibility of a bad-conduct discharge.
Eight others were removed from recruiting duty, according to Marine Corps officials, and were handed punishments including fines.
"The people in charge of me while on recruiting duty didn't stand up for me," he continued.
The scandal comes as the Marine Corps and other military services are under increasing pressure to find recruits as wars continue in Iraq and Afghanistan. The Marines are aiming to bulk up from about 184,000 troops to 202,000 by September.
The former sergeant acknowledged his own actions were improper but insisted higher-ranking Marines share the blame.
The Marine Corps said late Tuesday that a Marine with supervisory responsibilities over some of the disciplined recruiters was recently removed from recruiting duties, but it remains to be seen whether he will face any charges.
A staff sergeant "has been relieved of his recruiting duties and has been assigned administrative duties," said Capt. Beatriz Yarrish, a spokeswoman for the 8th Marines Corps District, which is based in Fort Worth and includes all of Texas and other areas.
"The investigation with regard to (the sergeant) has been completed, and the commanding officer is currently deciding what course of action he will pursue."
Yarrish wouldn't share details of the case.
Not implicated at first
All were apparently snared in an investigation that began in the spring and was made public in November after the Houston Chronicle learned nine Marine recruiters were snared for using stand-in substitutes to take a military entrance exam for potential recruits who might not otherwise qualify for service.
During the initial inquiry none of the nine disciplined recruiters implicated their superiors in the scam, said Capt. Carlos Sotomayor, who investigated the recruiters last April through June.
Any violation of the rules was unacceptable, Sotomayor said, and the recruiters had the chance to tell what they knew.
"We teach them the right way," he said. "If they choose to do it the wrong way, the Marine Corps will hold them accountable."
The Marine Corps punished four recruiters nationwide in 2006 for testing irregularities, said Maj. Wesley Hayes of the Marine Corps Recruiting Command in Virginia.
"It is extremely rare that these incidents happen," said Hayes.
The Marines are not alone in such problems.
In an entrance-exam scandal involving the Army National Guard in Arizona, test examiner Christine Thomas was sentenced to probation in July 2007 for a scam in which she conspired with recruiters to falsify results for about 70 applicants, according to court documents.
The Department of Defense is developing a system relying on electronic fingerprint readers as part of an effort to prevent potential recruits from using test takers to stand in for them.
The original investigation that snared the nine Houston-area recruiters was launched when someone noticed a signature on a test form didn't match with a signature on other recruiting documents, Sotomayor said.
Marine officials would not disclose the time period during which the stand-in test takers were used.
The Armed Services Vocational Aptitude Battery, known as the ASVAB, is a lengthy test used to place recruits in military jobs to which they are best suited.
Results could determine whether a person meets a minimum threshold to enter the service, as well as whether that person marches and fires a weapon, sits at a desk or takes up other duties.
Unsure how widespread
The Marine Corps declined to release the names of the recruiters or discuss specific details of the scheme, which resulted in eight recruiters being disciplined, a ninth leaving the service, and an unclear number of people entering the military based on test scores that weren't their own.
Although officials said they are unsure how widespread the practice was or where the recruiters learned of the technique, the fraud was traced to at least 15 incidents that went through the Military Entrance Processing Station in downtown Houston.
Of the nine recruiters, four worked at the Memorial City substation; two in Baybrook; two in Houston; and one in Lake Jackson, according to the Marines.
"We have pursued all individuals involved in the incident," said Sgt. Robert Jones, a public affairs spokesman for the Marine Corps Recruiting Station headquarters in Houston, which includes the men's superiors.
Yarrish said Marines who served as enlisted supervisors at the recruiting substations and their supervisory office when stand-in test takers were used have been advised not to talk to the news media at this time. A Chronicle request to interview them was denied.
'Wink, wink, nod, nod'
Five former recruiters contacted by the Chronicle confirmed stand-in test takers were used with the approval of higher-ups. Two who spoke at length asked their names not be published to avoid possible retribution.
Interviewed separately, they said they wanted to make it clear they didn't act alone or without approval.
The man who left the Marine Corps said he was a recruiter for more than two years and put about 65 people in the service but used test takers six times.
"It was one of those, 'wink, wink, nod, nod' — they knew," he said. "It was not an isolated thing — it is something that was going on for years and they all knew about it."
He said loyalty stopped him from reporting other Marines. The Marine Corps has declined to release any portion of its investigative report.
The other person who spoke with the Chronicle at length said he was fined and removed from recruiting duties but stayed in the service.
He recalled an incident in which a higher-ranking enlisted Marine said a "tester" was needed to get a recruit into the Corps.
When looking for a tester, sometimes they would find someone who had already been recruited and previously passed the test, or a friend or family member of a potential recruit, he said.
"I wouldn't say it was ordered, but it was like, 'Hey, this is the way things are done,'" the former recruiter said.
"If you are out there recruiting a lot, you are going to come across kids that this is the only push they need, and it is easy to do something," said the Marine, noting that anyone who enters the Corps still has to complete boot camp and an advanced training school.