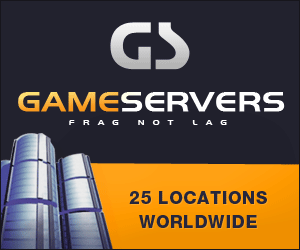 San Francisco Chronicle
September 19, 2008
Pg. B1
By John Koopman, Chronicle Staff Writer
Twentynine Palms, San Bernardino County -- Number five was relatively easy.
The Marine battalion that has been to Iraq more often than any other returned home this week, and unlike previous trips to that combat zone, not a single leatherneck was lost.
"It was a pretty smooth tour," said Maj. Kevin Norton, second-in-command of 3rd Battalion, 4th Marine Regiment. "I think a lot of these Marines would rather have gone to Afghanistan."
The battalion was among the units of the 1st Marine Division, based in Camp Pendleton and Twentynine Palms, that took part in the invasion of Iraq. They were the Marines who helped pull down the statue of Saddam Hussein in Baghdad's Firdos Square, the moment that effectively marked the end of offensive combat operations in the invasion.
They were the first Marines out of Iraq, but they returned the following year, and about once a year since then. Each deployment was rough - the battalion of about 1,000 men lost 21 Marines in the previous four deployments.
On this seven-month tour, there were no fatalities and only a handful of wounded. One Marine was injured badly enough to be sent back to the United States early.
This was made possible by a nearly total reversal of the level of violence in Anbar province, which for a time could not be mentioned in a story without the term "restive" in front of it. But the tribes of Anbar changed their way of thinking in the last year or so, and decided to side with the Americans and fight the foreign jihadists who had brought fear, intimidation and death by beheading to both the Americans and the local Iraqis.
Known as the "Awakening" movement, the decision by the Sunnis of Anbar, aided by money from the Americans, has meant a precipitous drop in violence in that region, which is west of Baghdad and stretches to the Syrian border. It includes the cities of Fallujah and Ramadi, once two of the most dangerous places on Earth.
Control of the province recently was turned over to the Iraqi army.
"That's the thing that blew my mind," said Norton, who was a company commander with the battalion during the invasion, and other tours as well. "The Iraqi army and Iraqi police have taken over local control. We're just providing overwatch."
The battalion has been returning to Twentynine Palms in segments throughout the week. On Thursday, parts of India and Kilo companies flew into March Air Force Base, and then took buses to the base in the Mojave Desert, about an hour from Palm Springs.
On a grassy field, several hundred wives, girlfriends, mothers, fathers and siblings gathered to greet their sons. The level of excitement and joy was perfectly symmetrical with the fear and dread they expressed seven months ago when the unit left on the same white buses.
Nearly everyone wore a Marine T-shirt or hat, many with the names and faces of their loved ones on them. There were dozens of American flags and even more welcome home signs for individual Marines. One boy, about 2, wore a shirt that said, "I'm here to pick up my daddy and I will run over you to get to him."
Kayla Osterwyk, 19, came from Spokane, Wash., with her 3-month-old daughter, Emma, who was born while her father was overseas. The new daddy, Lance Cpl. Scott Boogerd, seemed dazed as he walked with his girlfriend and their baby.
"It's hard to believe," was all he could say.
Osterwyk said life has been difficult without Boogerd. She had her family's help, but taking care of an infant alone was rough, she said.
Noel Laur and his wife, Debbie, drove 15 hours from their home in Texas to greet their son, Carter, a Navy medic, who was returning from his first trip to Iraq.
Carter Laur said nothing much happened during the deployment, and he had to use his medic skills only once for a minor combat-related injury.
"I was scared at first," he said. "But it wasn't what I was expecting."
Debbie Laur, like most mothers, couldn't stop hugging and touching her son, as if making sure he was there, alive and in one piece.
Mike and Pam Duhl came down from Redding. Their son, Cpl. Matt Duhl, was returning from his second tour. The Duhls also have a son in the Army who is in Iraq.
Mike Duhl, who was a Marine in Vietnam, said having served in a combat zone is a mixed blessing for him, now that his sons are in the military. He knows what war is like, but he also knows and trusts his sons and their training.
"You watch the news and you see the KIA (killed in action) lists," he said. "Every day you wait to see if that white car is going to pull up in front of your house. It can be tough."
But not this time. This had a happy ending for the Duhl family, too.