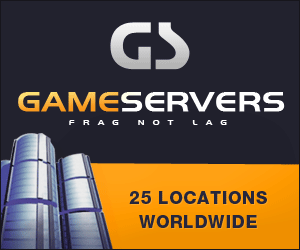 Washington Times
April 16, 2007
Pg. B4
Home-schooling today

By Michael Smith
The U.S. Marine Corps recently announced that home-school graduates after a long struggle to be treated equally are eligible for all enlistment programs.
The statement was made by Master Sgt. James D. Edwards, Marine Corps recruiting command public affairs chief, in a recent article in which he said: "Home-school graduates are afforded the same opportunity to enlist as graduates from public and private schools. They can sign up for all enlistment programs, as long as they are mentally, morally and physically qualified for enlistment and score appropriately on the required Armed Forces Vocational Aptitude Battery Test. And they can often receive an enlistment bonus."
This is music to the ears of home-school graduates who desire to serve their country in the Marine Corps. It is a major breakthrough because home-school graduates have had a difficult time being recognized by military recruiters as "bona fide" high school graduates. The Marine Corps has joined the U.S. Army in welcoming home-schoolers on a level playing field with their public and private school counterparts.
Furthermore, the Marine Corps will treat home-schoolers as Tier I enlistees in its internal ranking. This ensures home-schoolers will receive any applicable enlistment bonuses.
It is gratifying to see these policy changes, as the Home School Legal Defense Association has been working for nearly 10 years to ensure that home-schoolers are treated fairly by the military.
In particular, the passage of the National Defense Authorization Act last year advanced the gains home-schoolers have made in their quest to be treated equally by the military. Section 591 of the act instructs the Pentagon to develop a policy whereby home-school graduates can compete equally with their peers from institutional schools.
In January 2005, the Department of Defense issued a letter stating that home-schoolers were considered "preferred enlistees" and that there were no "practical limits" to the numbers of home-schoolers who could obtain entrance into the Armed Services. Since then, the Department of Defense has worked with HSLDA to resolve almost every local recruitment problem concerning home-school graduates.
HSLDA is confident that home-schoolers will succeed in the military. Data from a pilot program, which ran from 1998 to 2004 and gave home-schoolers access to the military, revealed that home-school enlistees competed successfully with their public school and private school counterparts.
For example, home-schoolers enlisting in the Army have consistently scored, on average, as high as traditional public school graduates on the Armed Forces Qualification Test. In addition, there were no legal waivers issued to home-schoolers for drug and alcohol offenses committed prior to enlistment.
HSLDA is confident that home-schoolers who enter the Marines will demonstrate all the necessary qualities to be successful, but it has been a challenge for Marine recruiters to find home-schoolers. There is no school campus to visit or public roster of home-school students. Therefore, HSLDA has stepped in and widely communicated this change of policy so home-schoolers are aware of the opportunity.
HSLDA remains committed to ensuring that home-schoolers are fully able to enlist in any military program, and it salutes the Marine Corps for recognizing the achievements of home-schooled graduates.
The change in policy by the Marine Corps is another step in the story of the modern home-school movement. One of the main goals of the movement is to ensure that home-schoolers are treated equally with students from traditional education backgrounds. Today, we are one step closer to that goal.
Michael Smith is president of the Home School Legal Defense Association.