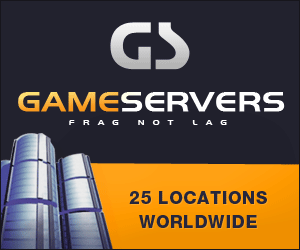 Philadelphia Inquirer
November 28, 2006
By Warren P. Strobel and Jonathan S. Landay, McClatchy Newspapers
WASHINGTON - This is supposed to be a pivotal week for the U.S. venture in Iraq: President Bush is to meet Thursday in Jordan with Iraqi Prime Minister Nouri al-Maliki, and the blue-ribbon Iraq Study Group has begun debating its final recommendations to the White House.
But does any of it matter?
Not really, according to a growing number of Middle East analysts, who say that Iraq's cascading conflict has spun out of Washington's control.
If Iraq is to hold together and avoid an all-out bloodbath, they say, it will be because the country's warring factions step back from the brink and forge some sort of political compromise. That seems like a pipe dream after a weekend of the worst violence for Iraqi civilians since the March 2003 U.S.-led invasion.
The United States has about 140,000 troops in Iraq and is spending roughly $2 billion per week on military operations, "but all of that effort doesn't really matter," said Andrew Bacevich, a Boston University professor and a graduate of the U.S. Military Academy
"We're not in control any longer," Bacevich said.
A retired senior military officer said: "There is a growing sense that both sides are attempting to move toward a civil war - they want to have a civil war - to bring closure to who will have power in Iraq," referring to Iraq's Shiite and Sunni Muslims. "This is all about power." The retired officer requested anonymity.
Bush is scheduled to meet Maliki in Amman, Jordan, in an effort to prod him to take concrete steps, particularly to deal with rampaging sectarian militias.
But Maliki's government is seen as increasingly ineffectual, particularly by Iraqis, who are turning more and more to local militias to protect them. What's more, Maliki needs the support of the anti-U.S. cleric Muqtada al-Sadr, whose Mahdi Army is one of the powerful Shiite militias. Sadr's political party controls four ministries and the largest bloc of votes in parliament.
"This is an out-and-out fight for power," said Jeffrey White, a former senior Middle East analyst with the Defense Intelligence Agency who is now at the Washington Institute for Near East Policy.
"There is a smoke screen of this national- unity government, but they have no general agreement on the future shape of Iraq, no general agreement on the distribution of power, no general agreement on the distribution of resources," White said. "It defies any magic or golden formula."
The CIA director, Gen. Michael V. Hayden, told a Senate committee in mid-November that "Iraq's endemic violence is eating away at the state's ability to govern."
The spreading civil strife threatens to overwhelm the long-awaited recommendations of the Iraq Study Group, cochaired by former Secretary of State James A. Baker 3d and retired Rep. Lee Hamilton of Indiana.
The group's 10 commissioners, five Republicans and five Democrats, began meeting yesterday to try to reach consensus on a final report, which Baker and Hamilton hope to issue in early December.
The panel is expected to recommend U.S. diplomatic engagement with Iran and Syria to stabilize Iraq, which would be a major policy reversal on the part of Bush, who has shunned both governments.
But even if Iran and Syria wanted to help, they would be almost certain to demand U.S. concessions and might have limited ability to assist, the analysts said.
"This thing is going to be decided by Iraqis in Iraq," said Wayne White, a longtime Middle East intelligence officer at the State Department who is now retired. "Surrounding players are going to play a bit part."
National security adviser Stephen Hadley said Bush wanted to hear Maliki's ideas on what to do in Iraq, including how to meet the prime minister's goal of accelerating the handover of security responsibilities to Iraqi forces.
"We are not at the point where the president is going to be in a position to lay out a comprehensive plan," Hadley told reporters traveling with Bush.
Not all outside experts argue that the United States is virtually powerless in Iraq.
Michael O'Hanlon, of the Washington-based Brookings Institution, said the United States and its partners could could still take steps, including more intensive regional diplomacy, better training of Iraqi security forces, and a one-year increase in U.S. troop levels.
Britain, Poland and Italy To Pull Troops From Iraq
Britain said yesterday that it expects to withdraw thousands of its 7,000 military personnel from Iraq by the end of next year, and Poland and Italy announced the impending withdrawal of their remaining troops.
Polish President Lech Kaczynski said his country would pull its remaining 900 soldiers out of Iraq by the end of 2007. Italian Premier Romano Prodi said the last of Italy's soldiers in Iraq - about 60 to 70 troops - would return home this week.
British Defense Secretary Des Browne was the second senior official in recent days to talk of reducing the number of British troops in Iraq.
Last week, Foreign Secretary Margaret Beckett said Britain might be able to hand over security responsibility in the southern port city of Basra by spring.