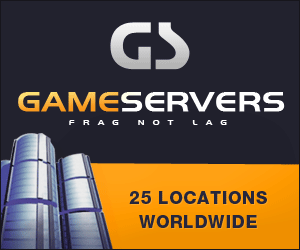 Washington Post
January 7, 2008
Pg. D1
Federal Diary
By Stephen Barr
What a difference a year makes.
At the start of 2007, federal employees received an average raise of 2.2 percent, with about half receiving a 1.8 percent raise.
This year, federal employees will see their pay rise by an average of 3.5 percent. About half will get a 2.99 percent raise.
The differences in the raises largely can be attributed to the political process on Capitol Hill. At the end of 2006, Congress had not completed most of the annual appropriations bill and left it to President Bush to set the 2007 raise. Last month, Congress put together a consolidated spending bill and got Bush's signature before the year ended.
To be sure, the 2008 raise, ratified by Bush in an executive order Friday, was shaped by other considerations.
Those factors included data on wage growth in the private sector, a desire in Congress to give a solid raise to the armed forces during a war and efforts by Washington area members of Congress to renew support for the civil service, where baby-boom retirements are on the rise and agencies are finding it tougher to compete with the private sector for top talent.
"I know from having advocated for federal employees since I came to Congress that it's easier to rail against 'Washington bureaucrats' than to recognize the invaluable contributions these dedicated public servants make," Rep. Thomas M. Davis III (R-Va.) said in a written statement.
Federal employees, he said, "protect the homeland, fight crime, battle disease, ensure the wide variety of government functions on which we all depend operate properly and support our troops abroad."
House Majority Leader Steny H. Hoyer (D-Md.) played a pivotal role in moving this year's raise through Congress and said he was pleased that Bush took the final step to put the raise in place. "This adjustment will reap significant dividends both in terms of the morale of our federal workforce and in our efforts to recruit and retain vital government personnel," Hoyer said.
Washington area House members and senators "fought hard to secure a fair pay adjustment this year, and we will continue to do so in the future because we believe federal employees deserve compensation equal to that of the great contributions they make in service to this nation," he said.
The government's method of allocating the annual raise -- a 2.5 percent across-the-board increase and a geographic-based adjustment -- is helping federal employees in the Washington region. The government gives higher raises to certain metropolitan areas where officials think there is a sizable "pay gap" between the federal and private sectors.
As a result, federal employees here will receive a 4.49 percent increase this year. In the Washington area, the projected median federal salary will be $90,698. Last year, Washington area federal employees received a 2.64 percent raise.
The annual raise has pushed the top of the General Schedule scale, which covers most federal workers, to $149,000 in the Washington area. By law, General Schedule pay cannot exceed that of assistant secretaries and general counsels of departments and heads of smaller agencies, known as Executive Schedule Level IV.
Washington joins 11 other areas with federal employees at the upper end of the General Schedule scale who have hit the statutory cap on salaries. The other cities include Boston; Chicago; Denver; Houston; New York; and key parts of California, including Los Angeles, San Francisco and San Diego. Because their pay is linked to the Executive Schedule, the pay of these employees will increase by a smaller percentage than that of most other federal employees or remain flat.
Increasingly, rank-and-file employees are bumping into the executive pay scale because of their annual geographic adjustments, known as locality pay. Cabinet officials and others paid on the Executive Schedule do not receive locality pay, and the increases in that pay scale have not kept pace with General Schedule raises in recent years.
Members of the Senior Executive Service, a group of about 6,000 senior managers in the government, also do not receive locality pay and are not guaranteed an annual raise. Bush's executive order raises the minimum salary of a federal executive by 2.5 percent, allowing executives to earn $114,468 to $172,200.
With more rank-and-file employees being offered the potential to earn up to $149,000 in big cities, some officials are concerned that some talented employees will pass up a chance to compete for an executive position, since they do not come with guaranteed raises and do not have as many job protections as a regular federal position.
J. David Cox, secretary-treasurer of the American Federation of Government Employees, applauded the step by Congress to increase federal pay over Bush's initial proposal. Employees at the departments of Defense and Veterans Affairs will face a challenging year because of the Iraq war, and Social Security Administration employees are stretched thin in field offices where workloads are expanding, he said.
"Federal employees deserve it," Cox said.