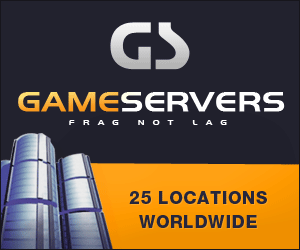 MICHAEL MAROT
Associated Press
INDIANAPOLIS -
Peyton Manning and Steve McNair have different styles and reputations. Their results are very similar.
Manning has thrived in the Indianapolis Colts' high-scoring, record-setting offense, while McNair seems more comfortable in a ball-control system. The perception is McNair plays it safe, and Manning takes chances. Both quarterbacks have winning track records and are missing a Super Bowl title.
One of them will be out of the playoffs when McNair's Baltimore Ravens (13-3) host the Colts (13-4) in the playoffs Saturday.
"They both demand excellence around them, and the leader on offense is always the quarterback," said Ravens running back Jamal Lewis, who played with McNair this season and Manning in college. "I think that's why both of them are MVP quarterbacks."
There are obvious comparisons.
Both are difficult to sack, rarely miss starts and grew up along the Gulf Coast region devastated in 2005 by Hurricane Katrina. Each won division titles again this season and will be linked forever by the prestigious honor they share - the 2003 MVP award.
As the quarterbacks renew their old rivalry in the playoffs, they even sound alike.
"We're just going to be patient, take what they give us, like we've been doing all year, and not get frustrated with the running game," McNair said. "We're going to get the running game started and feed off that and everything else will open up."
For four seasons, the two fought fiercely twice a season in games that usually determined the AFC South title.
This week, they face higher stakes. The winner advances to the AFC championship game and gets another shot to finally claim a Super Bowl ring, while the loser goes home to hear another round of questions about playoff failures.
McNair had his chance in 1999 against St. Louis, after his Tennessee Titans used a miracle kickoff return to win a wild-card game before upsetting Manning's Colts 19-16 in the divisional round at Indianapolis.
"You don't get too many opportunities to go to the Super Bowl," said McNair, a 12-year veteran. "To come 1 yard short, you'd rather get beat 50 to nothing than come 1 yard short and not win the Super Bowl."
Their career paths, however, have diverged.
Indianapolis continues to lean heavily on Manning's talented arm and sound decision-making to run its powerful offense. This season, Manning responded in typical fashion by throwing 31 touchdowns and a career-low nine interceptions, finishing his third straight season with a quarterback rating over 100.
The lone blemish in his career is a mediocre postseason record. Manning is 4-6 in the playoffs, 1-4 on the road, has been to only one AFC championship game and never to a Super Bowl. Last week's three-interception, one-touchdown performance against Kansas City did nothing to quiet the critics.
"I think the times we've lost in the playoffs, I think our team just wasn't good enough," Manning said. "Other people have other explanations."
McNair, meanwhile, pondered retirement and was mired in controversy before resuscitating his career in Baltimore this season.
With Tennessee in the midst of a major rebuilding project, it did not want to pay McNair millions this season or keep promising rookie Vince Young on the bench. The Titans eventually banned McNair from working out at the team complex, then traded him to Baltimore in June.
The move worked out perfectly.
Young was named the offensive rookie of the year, while McNair led Baltimore to the AFC North title.
Those who know McNair best say he hasn't changed very much.
"He's just older, that's all," said receiver Derrick Mason, a teammate of McNair's in Tennessee and Baltimore. "I think other than that, he brings the same demeanor. He brings the same attitude to the field. He wants to win, just like everybody else."
The question this week is whose style will work better Saturday.
Colts coach Tony Dungy expects Manning, a two-time MVP, to experience postseason success someday - perhaps even this year.
And Ravens coach Brian Billick thinks he can't go wrong with McNair, either.
"What Steve McNair has done for this organization is amazing," Billick said. "With all due respect to Peyton Manning, because he's an elite, fantastic quarterback, I kind of like my guy, too, and he's been around a while. I've got a lot of faith in what he can do."