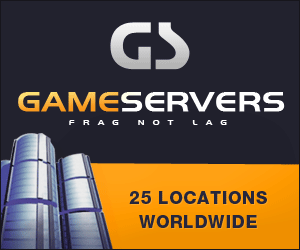 Great Falls (MT) Tribune
July 31, 2008
Pg. 1
By Ryan Hall, Tribune Staff Writer
When major disaster strikes, military construction engineers can have a small city ready for relief workers within 48 hours.
The disaster relief bed-down set, or DRBS, includes a 150-bed housing area, a kitchen, two dining halls, a latrine tent, a shower and shave area and a laundry room — all powered and plumbed, and complete with heat and air conditioning.
The Montana Air National Guard's 219th RED HORSE Squadron displayed its new DRBS to Guard leaders Wednesday morning by setting it up at Malmstrom Air Force Base.
"They're actually pretty dang comfortable," said Tech Sgt. Beau Snellman, one of the airman helping to set up the living quarters.
The $2.3 million DRBS is designed to arrive on scene within 24 hours of a request, and a crew of about 30 RED HORSE members can have the unit operational within 48 hours of its arrival, said 2nd Lt. Mark Dehn, officer in charge of the exercise.
"This allows us to work out all the kinks before a disaster occurs," said Col. John Walsh, incoming Montana Adjutant General.
The 219th's DRBS is one of 10 in the country Dehn said.
The 10 kits were once part of a 1,500-bed unit, which was divided up after Hurricane Katrina hit the U.S. in 2005, in order to allow bed-down units to be quickly deployed by RED HORSE and Civil Engineer squadrons across the country.
"It's extremely important that Montana have this resource," Walsh said, adding that it could be deployed across the state for disaster such as floods or if a wildfire burned a populated area.
Walsh and Army National Guard officials were among the dignitaries walking through the makeshift tent city Wednesday.
With the sound of heavy equipment in the background, the visitors entered a housing tent and listened to how the 20-foot-by-33-foot structures were set up and wired and how water would be provided during a disaster.
The DRBS represents a change of medium for the deployable construction unit most familiar with constructing runways and building cement or wooden structures.
Every tent in the bed-down unit is framed with aluminum and coated with canvas.
Snellman said a team can completely set up a housing tent in about two hours.
Airmen first survey out the area, laying out the components. Wednesday's tent city had about 10 feet between structures, but Snellman said that distance varies on the lay of the land where the kit is deployed.
The team then constructs the aluminum floor, which features special frame slots for the arched end walls, which are raised next. The ceiling shell is then put into place.
Finally, the team throws ropes over the top and pulls the insulated canvas ceiling into place.
"She's pretty well color-coded," Snellman said.
Airmen then set up cots and hand the structure over to electricians.
"The learning curve is definitely coming around," Snellman said during hour 27 of setting up the DRBS. "After you set up 21 of these things, you're pretty well versed."
Once standing, the structure features a hard door on one end and windows down both sides.
While the housing unit is constructed, heavy equipment operators set up a diesel-powered 60 kilowatt generator, which powers four tents. A separate team then wires each tent to the generator, said Staff Sgt. Dennis Dadej.
"That's plenty of power. We try to make it as comfortable as possible," he said, adding that relief workers could use laptops and other personal devices along with the heater or air conditioner without stressing the power supply.
"It's a very well thought-out kit," he added.
While the housing units are built and electrified, another team begins the process of supplying water to the mini-city.
A reverse-osmosis water purification unit takes water from almost any source and transforms it to clean, potable water for the latrine, laundry and kitchen facilities, said Tech. Sgt. Jonathan Wood, utilities manager.
"It's pretty much like the city water plant," he said.
In ideal conditions, the ROWPU purifies 600 gallons of water per hour, though that varies depending on weather and the water source. For instance, surface water can be purified quicker than sea water, he said.
However, the DRBS includes a 20,000-gallon storage tank to ensure there is always plenty of water. The 219th also has 9,000 to 12,000 gallons of additional water storage capacity in bladders, he said.
A series of hoses then delivers water from tanks to where it is needed. Once the water is used, it is pumped out of camp through a series of lift stations to a waiting truck, storage bladder or sewage lagoon.
While the tent city may differ from the concrete buildings the squadron is used to, the individual tasks of wiring plumbing and building, as well as the tight window in which to do it, aren't new to the members of the 219th. Dadej said that the unit is often called upon to build something in a deployed location — and to finish it quickly.
"RED HORSE, that's what we do," he said. "Build it fast and move on."