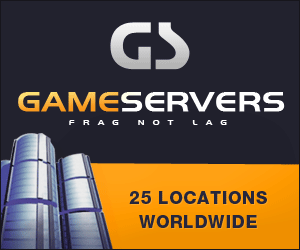 Washington Post
October 24, 2007
Pg. 12
By Sudarsan Raghavan, Washington Post Foreign Service
BAGHDAD, Oct. 23 -- Prime Minister Nouri al-Maliki vowed Tuesday to halt the activities of Kurdish separatists staging strikes into Turkey from northern Iraq, marking his government's strongest declaration yet that it would act to forestall a Turkish invasion.
But even as international diplomatic efforts were underway to stop tensions from escalating, Turkish Prime Minister Recep Tayyip Erdogan warned that Turkey "cannot wait forever" for Iraq to curb the rebels' attacks. He reminded Iraq's government that Turkey's parliament had authorized a military incursion against the rebels of the Kurdistan Workers' Party, or PKK, which wants to create a Kurdish state on Turkish soil.
"Right now we are in a waiting stance, but Iraq should know we can use the mandate for a cross-border operation at any time," Erdogan told reporters in London after talks on Tuesday with British Prime Minister Gordon Brown.
On Sunday, PKK fighters killed 12 Turkish soldiers and said they had captured eight, whom Turkish authorities have described as missing. A Kurdish Web site posted photographs Tuesday of men it said were the eight soldiers.
In Baghdad, following several hours of crisis talks between the Iraqi and Turkish foreign ministers, Maliki issued a statement promising to take action against the rebels.
"The PKK is a notorious terror organization and we have decided to shut down its offices and not allow them to operate on Iraqi soil," Maliki said "We will take all measures to restrict its terror activities that threaten Iraq and threaten Turkey as well."
But it remains to be seen whether Iraq's government can effectively crack down on the PKK rebels. Their mountain hideouts are difficult to penetrate and Kurdish regional leaders may be reluctant to hunt down fellow Kurds.
Kamal Kirkukly, a senior Kurdish regional official, said the offices of the PKK had long been closed in the Kurdish region. "We have asked the PKK to lean on peace because the military operations would not achieve anything," Kirkukly told Iraq's al-Sharqiya television network. "Whatever their numbers are, they wouldn't be able to destroy the Turkish state."
U.S. officials, increasingly concerned that hostilities could upend one of war-riven Iraq's few areas of stability, have stressed that it is Iraq's responsibility to contain and disarm the PKK. A senior U.S. official on Tuesday aimed his comments at Iraq's Kurdish leaders, who oversee the semiautonomous northern region of the country.
"Action is required here and it has been too long without meaningful action directed against this terrorist group," David Satterfield, the U.S. coordinator for Iraq and senior adviser to Secretary of State Condoleezza Rice, told reporters.
"This is not anything that the Kurdish leadership is not aware of from our own voice," he said. "We are not pleased with the lack of action undertaken against the PKK."
In Baghdad, Turkish Foreign Minister Ali Babacan said Turkey was frustrated by the lack of progress.
"We have worked with the Iraqi and American governments, but we have not achieved practical results. The problem has only become bigger," Babacan said at a news conference.
He also rejected the PKK's willingness to declare a cease-fire, which the rebels announced Monday. "A cease-fire is done between countries, or two armies, but not with terrorist organizations. To solve the problem we must first know what the problem is. The case here is one of terrorism," Babacan said.
He added that there were peaceful ways to stop the rebels, including economic and cultural steps and diplomacy. "The tools to fight terrorism are many, and the military solution is only one of them," Babacan said.
According to Turkey's semi-official Anatolian news agency, Babacan handed Iraqi officials a list of demands to avoid a Turkish invasion. The demands included eradicating PKK sanctuaries, stopping support to the rebels, and capturing and extraditing rebel leaders.
Iraqi Foreign Minister Hoshyar Zebari, who is Kurdish, announced that a high-level Iraqi delegation would travel to Turkey for follow-up discussions.
"I assured the minister that the Iraqi government will actively help Turkey," Zebari said. "We agreed that the position we should take is a common one to fight terrorism. We will not allow any party, including the PKK, to poison our bilateral relations."
In Turkey, pressure grew for action against the PKK. Thousands of people turned out in Istanbul and around the country for the funerals of the 12 Turkish soldiers killed Sunday.
"Down with the PKK!" marchers chanted.
Women, their heads covered in handkerchiefs, waved the red and white Turkish flag. One mourner held a poster reading, "Take us as soldiers."
In the western city of Aydin, crowds burned effigies of Iraqi Kurdish political leaders.
Military conscription offices reported an increase in volunteers, according to Turkish news media, and crowds reportedly attacked the offices of a pro-Kurdish political party in Ankara and two other cities.
The nation's broadcast oversight board banned reports on Sunday's deadly ambush in an apparent attempt to cool public anger. At least two pro-Kurdish Web sites, including the Firat news agency, went offline Tuesday.
A notice on the Firat Web site said it was experiencing unexplained server problems. The news agency, which has close links to the PKK, published what it said were photos of the eight captured Turkish soldiers.
Another Web site, called Kurd Show, also released photos of men it said were the soldiers taken hostage in Sunday's fighting. One photo showed them walking through rocky scrub grass along the stone wall of a canyon.
"This tension has people in the area nervous," said Aydin Budak, the Kurdish mayor of Cizre in southeastern Turkey. "If Turkey invades Iraq, northern Iraq would be like Vietnam. We don't want this operation. We don't want more people, more soldiers, to die."
Violence continued in Iraq on Tuesday. The U.S. military said American helicopters opened fire on a group of men planting roadside bombs north of the town of Samarra. The men fled to a nearby house as the helicopters continued to fire, the military said. The airstrikes killed 11 Iraqis, including five women and a child, a military statement said, adding that the "circumstances regarding the engagement are under review."
A known member of a cell that makes roadside bombs was among the 11 killed, the military said. Iraqi police said that at least 15 people were killed and 23 injured, and that the men were farmers on their way to collect water for their lands.
Correspondent Ellen Knickmeyer in Cairo and special correspondents Zehra Ayman in Istanbul and Zaid Sabah and K.I. Ibrahim in Baghdad contributed to this report.