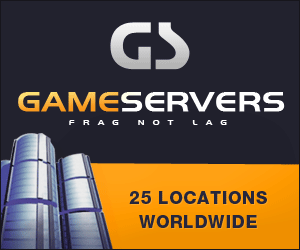 Washington Post
January 18, 2007
Pg. 1
Need for U.S. Troops Could Drop 'Dramatically'

By Joshua Partlow, Washington Post Foreign Service
BAGHDAD, Jan. 17 -- The Iraqi government's need for American troops would "dramatically go down" in three to six months if the United States accelerated the process of equipping and arming Iraq's security forces, Prime Minister Nouri al-Maliki said Wednesday.
The head of Iraq's Shiite Muslim-led government defended his country's independence and sovereignty and called on U.S. leaders to show faith in his ability to lead.
Maliki disputed President Bush's remarks broadcast Tuesday that the execution of former Iraqi president Saddam Hussein "looked like it was kind of a revenge killing" and took exception to Secretary of State Condoleezza Rice's Senate testimony last week that Maliki's administration was on "borrowed time."
The prime minister said statements such as Rice's "give morale boosts for the terrorists and push them toward making an extra effort and making them believe they have defeated the American administration," Maliki said. "But I can tell you that they have not defeated the Iraqi government."
Speaking through an interpreter to a group of reporters for an hour in his offices in Baghdad's fortified Green Zone, Maliki found several ways to say that Iraq is beholden to no country. He defended Iraq's constitutional right to the death penalty, its commitment to dialogue with Iran and Syria despite U.S. opposition to those governments, and its determination to use Iraqi troops to lead the latest effort to pacify Baghdad.
At a time when Bush has committed an additional 21,500 troops to the fight in Iraq, Maliki went further than he has before in establishing a time frame for drawing down the U.S. presence.
"If we succeed in implementing the agreement between us to speed up the equipping and providing weapons to our military forces, I think that within three to six months our need for the American troops will dramatically go down. That's on the condition that there are real strong efforts to support our military forces and equipping them and arming them," Maliki said.
In a statement issued by Maliki's office Tuesday, he said Iraq would continue to build up its armed forces "so it will be possible to withdraw the Multinational forces from cities, or withdraw 50,000 soldiers from Iraq."
Maliki faces deep skepticism in Iraq and abroad about whether he has the political will or ability to steer his country away from civil war, or even to keep his position as prime minister. His comments amounted to a defense of the viability of his government, which he pledged to lead "until I achieve the peace and prosperity that Iraq deserves."
In an interview Dec. 24, Maliki sounded less committed to his office. "I wish I could be done with it before the end" of his four-year term, he told the Wall Street Journal. "I would like to serve my people from outside the circle of senior officials, maybe through parliament."
In the interview Wednesday, Maliki said many American and Iraqi lives would have been spared if the Iraqi forces had been better equipped. But he did not elaborate on what he wanted in terms of weapons or materiel, or whether his needs exceeded what is proposed in the $1.5 billion military sales agreement Iraq reached with the United States last month. Under that deal, the Iraqi government will receive an additional 300 armored personnel carriers, 600 more "up-armored" Humvees, helicopters and other equipment this year, according to Maj. Gen. William B. Caldwell, a U.S. military spokesman in Iraq. Iraq's proposed 2007 budget devotes $7 billion to building up the armed forces.
"President Bush and Prime Minister Maliki agreed in November to accelerate not only the training of the Iraqi security forces but also accelerate the transfer of equipment," National Security Council spokesman Gordon Johndroe said Wednesday.
One Maliki aide said the prime minister wants "heavier weapons" and is concerned that Iraqi security forces are outgunned by militias and insurgents.
"Basically the level of weapons in the current army is really a disgrace," said the aide, who spoke on condition of anonymity because he is not authorized to speak publicly about the matter. In many cases, gunmen are "definitely better armed" than the police and the army, the aide said.
Bush administration officials have long expressed concern in private about delivering military equipment to Iraq because of uncertainty that it would be kept out of the hands of militiamen, common criminals and insurgents.
The prime minister's critics in Iraq and Washington say he is unable to target the Shiite militias run by his political allies, but Wednesday he reiterated his commitment to defeating militants of any sect. Over the past few days, he said, his government had arrested 400 members of the Mahdi Army, the burgeoning Shiite militia led by cleric Moqtada al-Sadr, a political supporter of Maliki, and staged a mission in the Shiite holy city of Karbala targeting people who attempted to assassinate a member of the provincial council. He said he has prohibited the Iraqi security forces from openly paying homage to sectarian leaders, such as Sadr, or from joining political parties.
"There will not be any house or party headquarters or any office that has impunity from security operations," he said.
A Sadr spokesman, Abdul Razak al-Nadawi, denied that 400 Mahdi Army members had been arrested and said he was unaware of an operation in Karbala.
Maliki addressed at length Bush's recent critical comments about Hussein's hanging, in which attendees shouted Sadr's name and told Hussein to "go to hell" while he stood at the gallows.
The execution, Maliki said, followed a legitimate trial and conviction -- for Hussein's role in the killing of 148 men and boys from a Shiite village in the 1980s -- and Hussein "was not subjected to any act of revenge, any physical attack, and it was a judicial process that ended with him being sentenced to death according to Iraqi law."
"I know President Bush and I know him as a strong person that does not get affected by the media pressure, but it seems the pressure has gone to a great extent that led to the president giving this statement," Maliki said.
Maliki spoke slowly and seriously for most of the conversation, but occasionally broke into a smile, such as when he was asked whether Bush needs him more than he needs Bush. "This is an evil question," he said, laughing.
State Department spokesman Sean McCormack, who was traveling with Rice in Europe on Wednesday, defended the secretary's comment about the Maliki administration. "It was a restatement of what others have said, including the president, underscoring the importance and urgency of the Iraqi government acting on behalf of the Iraqi people," he said.
A convoy carrying members of a U.S. democracy group was ambushed Wednesday in Baghdad, and four of the workers, including an American woman, were killed, an official with the group told the Associated Press.
Gunmen attacked the three-car convoy belonging to the National Democratic Institute, said Les Campbell, the group's Middle East director. Besides the American, a Hungarian, a Croat and an Iraqi were killed, he said.
In the northern city of Kirkuk, a truck laden with explosives blew up outside a police station, killing 10 people, including four policemen, and wounding 45 others, according to the Kirkuk police chief. The blast damaged houses and destroyed cars, collapsed a mosque and took down a cellphone tower. There is growing conflict between ethnic Kurds and Turkmens in the city, and the police station was located in a predominantly Turkmen area.
Later in the day, a second car bomb exploded in Kirkuk outside a Kurdish political office.
In Baghdad, a car bomb exploded in a suicide attack near a busy restaurant in a market in the Shiite slum of Sadr City. The blast killed 20 people and wounded 23 others, according to Brig. Gen. Abdullah Sami of the Interior Ministry.
Staff writer Karen DeYoung and staff researcher Robert E. Thomason in Washington, staff writer Glenn Kessler traveling with Rice, and special correspondent Naseer Nouri in Baghdad contributed to this report.