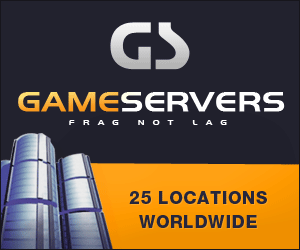 Philadelphia Inquirer
April 17, 2008
The leader spoke from Europe. Still, the group's Iraqi version set off a rash of attacks this week.
By Raviya H. Ismail, McClatchy Newspapers
Iraqi Prime Minister Nouri al-Maliki told European lawmakers yesterday that his administration was closer than ever to defeating Sunni Muslim extremists allied with al-Qaeda.
The statement came a day after bombings attributed to the Iraqi version of that militant group killed about 60 people and wounded 120.
"We are today more confident than any time before that we are close to the point where we can declare victory against al-Qaeda . . . and its allies," Maliki said during a visit to the European Union headquarters in Brussels, Belgium.
Attacks from Sunni insurgents have dropped sharply in recent months, attributed to the U.S. military's sending in additional troops, a drive to recruit Iraqi Sunnis to fight the militants, and a cease-fire by a leading Shiite Muslim militia.
But signs are increasing that militants driven out of Baghdad and Anbar province have begun to regroup near the northern city of Mosul, where car bombings and assassinations again are stretching thin the area's Iraqi security forces.
The rash of bombings Tuesday - against security and civilian targets in predominantly Sunni areas - underscored the uphill battle Maliki and his security forces face as Sunni extremists resurface in the midst of ongoing battles with Shiite militias.
The U.S. military said yesterday that it had captured insurgents' documents calling for attacks that would weaken Iraq's economy and Maliki's fragile government.
"These terrorists are just one component of the mosaic of security threats that seek to destabilize Iraq," U.S. military spokesman Maj. Gen. Kevin Bergner said in Baghdad.
Violence continued in the region yesterday with another car bombing in Mosul and roadside bombings in Kirkuk and Anbar provinces to the north and west of Baghdad. The Mosul bombing, in which one person died, came as the city was still reeling from at least three bombings in previous days.
Also yesterday, the U.S. military command announced the deaths of two American Marines who had been killed Monday by an improvised bomb in Anbar province.
In another development, the Iraqi government reassigned the army and police chiefs in the southern city of Basra to new duties, but denied the move was linked to the security forces' questionable performance during a recent offensive against militia fighters.
The police chief, Maj. Gen. Abdul-Jalil Khalaf, rejected suggestions that he and Army Lt. Gen. Mohan al-Fireji were removed from their posts because of problems during the offensive. At least 1,300 police and soldiers have been fired for refusing to fight during the operation, which began March 25.