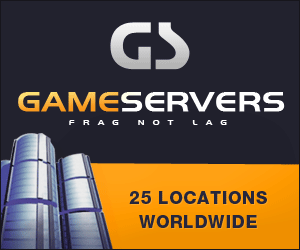 Wall Street Journal
April 17, 2008
Pg. 14
By Chip Cummins
BAGHDAD -- Iraqi Prime Minister Nouri al-Maliki's recent military campaign against militia-controlled Basra has been widely criticized as a military flop. But the Iraqi leader appears to be enjoying a significant -- if temporary -- political boost here in the capital, thanks in part to the offensive.
The big question: Can the government quickly translate that into legislative gains, including moving ahead on a long-stalled petroleum law?
As security across the country improved last year, Iraqi politicians and U.S. officials started pushing hard for political and economic gains that could show Iraqis and the world that the country was on the road to recovery. Late last month, Mr. Maliki's security forces initiated a series of crackdowns on what they described as criminals and rogue militias across Shiite-controlled swaths of the country.
The move, however, appeared largely aimed at the Mahdi Army, a militia controlled by cleric Moqtada al-Sadr. Mr. Maliki flew to Basra to personally supervise a high-profile Iraqi army operation involving thousands of personnel targeting the capital of Iraq's petroleum-rich south. Mr. Sadr's supporters reacted angrily, and an explosion of fierce fighting in Basra, Baghdad and other cities threatened the recent security gains.
In Basra, Mr. Maliki was forced to fall back on U.S. and British military assistance, and his offensive quickly bogged down. This week, the government said it had fired more than 1,000 security officials for deserting their posts in the fighting.
Mr. Sadr ordered his fighters off the streets, defusing the situation and assuming an unusual role for the firebrand cleric -- that of moderate peacemaker. The government, on the other hand, appeared disorganized and ill-prepared for the stiff resistance.
But Iraqi politicians from several of the country's factions and foreign diplomats in Baghdad now say the Basra offensive wasn't all bad news for Mr. Maliki. Sunni and Kurdish leaders have rallied behind Mr. Maliki, a Shiite Muslim, happy to see him going after a militia from his own sect. And other Shiite groups, worried about Mr. Sadr's growing stature, were encouraged to see the government take action, however ineffectively.
"Now, he is stronger," says Bassem Sherif, a member of Parliament for the Fadila Islamic party, which last year splintered from Mr. Maliki's broad, Shiite umbrella coalition. The Fadila party has been engaged in a power struggle with Mr. Sadr's Mahdi Army in Basra. "There is support from all of the blocs," Mr. Sherif said.
Iraq's umbrella Sunni bloc, which pulled its minister from the government in protest last year, is now in active negotiations to join Mr. Maliki in a new, grand coalition. In an interview Wednesday, Iraq's Sunni vice president, Tareq al-Hashemi, a sometimes foe of Mr. Maliki, said Sunni lawmakers are discussing rejoining the government with the prime minister in as little as two week. The reason: the Basra operation.
Critics are skeptical of Mr. Maliki's true motive, accusing him of targeting Mr. Sadr's fighters and ignoring other Shiite militias in Basra. For instance, Mr. Maliki's governing coalition partner, the Islamic Supreme Council of Iraq, has its own militia, a rival to the Mahdi Army. A handful of militias have also been battling it out with the Mahdi Army and others for control of Basra.
"To my surprise, the government went after just one," said Former Prime Minister Ayad Allawi, who heads a small bloc of secular lawmakers. "That really raises a question: Why this one, and not the others?"
Still, several powerful politicians here said the offensive represented an encouraging first step. Kurdish politicians issued an early statement of support for the Basra operation. A delegation from the semiautonomous Kurdish Regional Government is in Baghdad now to meet central-government officials. The two sides have clashed over a handful of deals the Kurds signed with foreign oil companies without Baghdad's permission.
Fuad Masum, head of the main Kurdish bloc in the national Parliament, said Mr. Maliki's willingness to target Shiite militias has helped heal some of those wounds. "The Basra operation is a step on the way to asserting control over all of the country," he said.
The thaw between Mr. Maliki and the Kurds could move along a stalled national oil law designed to provide a legal framework for foreign investment in the oil industry. The two sides have clashed over the issue of control over certain fields, holding up the legislation for more than a year.
"I'm cautiously optimistic that Iraqi leaders are nearing a political decision that now is the right time to agree on the oil law," said one foreign diplomat. This official said there were other reasons that the oil legislation may be gaining momentum, including that some other important pieces of legislation -- including the budget and a provincial power-sharing law -- have been ironed out.