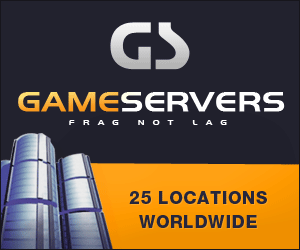 Pacific Stars and Stripes
February 10, 2008
USFJ, Japanese officials: Education, stricter policies led to decline

By Teri Weaver and Hana Kusumoto, Stars and Stripes
YOKOTA AIR BASE, Japan — In 2006, one U.S. servicemember in Japan was arrested on suspicion of murder, according to Japanese police statistics.
The same year, one servicemember was arrested following a rape. Seven people from the U.S. military community — servicemembers, civilians and family members — were arrested in connection with robberies. A total of 26 were arrested in cases involving assaults and other violent crimes.
While these records tally grave and disturbing crimes, they also point to the dearth of serious offenses involving the 96,000 people in the American military community in Japan and Okinawa.
Crime statistics for recent years show that major crimes involving the U.S. military are in most cases stagnant or decreasing, according to numbers from Japan's National Police Agency.
Because the number of cases is so small, it's impossible to tell if the statistics indicate any trends, U.S. military officials acknowledge. Still, from 2002 to 2006, there were fewer rapes, robberies, thefts and drug cases involving U.S. servicemembers, family members and civilian workers.
Military records show similar results. From 2003 to 2007, cases involving sexual assaults, robberies, thefts and drug offenses dropped, according to U.S. Forces Japan.
Overall, crimes — including some traffic offenses — went up slightly among the U.S. military community, from 363 incidents in 2003 to 371 in 2007, according to USFJ. The Japan police statistics show the only category that ticked up slightly was violent offenses, such as assaults.
Last month, the USFJ commander, Lt. Gen. Bruce Wright, credited the reduction of serious incidents to a greater emphasis on off-duty behavior as another military mission.
"We saw this challenge — to maintain the highest levels of professionalism — as somewhat of a combat operation, something we would have to pay a lot of attention to in an operational way," he said.
Wright and other U.S. military officials say the decreasing numbers are no accident. Top military police and prosecution officials say stricter curfew and liberty policies, along with a commander-level emphasis on personal behavior, have helped lessen the number of incidents.
"Everything that happens off-base does make a difference," said Col. Dan. Rogers, the judge advocate general for USFJ and the 5th Air Force, which is based at Yokota. "We are ambassadors for our nation. The Japanese do look at us differently" in both good and bad situations, he said.
A Kanagawa Prefectural Police International Criminal Investigation Division official said he agrees with USFJ officials.
The official, who investigates crimes involving the U.S. military community, declined to be named. But he said crimes by servicemembers, civilians and dependents have been declining in the last three years in Kanagawa prefecture, which includes Yokosuka Naval Base, Camp Zama and Naval Air Facility Atsugi.
He said he had been told that the U.S. military has been trying different ways to educate its community about better behavior off base.
"This shows that education has reached out and has gone to the right direction," he said.
In 2006, 145 servicemembers, civilians and family members were arrested by Japanese police. That's lower than in the four previous years, according to Japanese police and the most recent nationwide statistics available.
Arrests involving thefts were down more, from 75 in 2002 to 45 in 2006. Drug charges have a similar slant, from 21 in 2002 to 10 in 2006.
USFJ's statistics show a similar bent. In 2003, there were 22 incidents of robbery or theft off base; five years later, there were seven, according to USFJ. During the same time frame, incidents of drug offenses went from 15 to five.
The statistics vary between the Japanese police and USFJ because of the way each country defines crimes, according to USFJ spokesman Col. Eric Schnaible. Also, the Japanese statistics do not include traffic incidents.
Rogers and Col. Steve Miller, the provost marshal for USFJ, said the decline is due in part to stricter liberty or curfew rules for some servicemembers. Nearly every military base in Japan and Okinawa has some form of curfew or liberty policy. Only U.S. Army Japan does not have a curfew or restriction policy.
Airmen at Yokota Air Base are restricted to the off-base Bar Row during early morning hours. Liberty policies at Navy, Marine and some Air Force bases restrict the whereabouts of younger sailors, making sure they return to base each night.
Until last month, junior sailors on the USS Kitty Hawk and its supporting ships were required to fill out weekly liberty plans. Now, only "white card" holders, those sailors who might pose a liberty risk, are required to submit such plans.
U.S. military officials also credited local Japanese police with helping combat crime. In crimes off base, Japanese police have jurisdiction, Miller said. But both sides often work together to investigate incidents and to work toward ways to prevent crimes.
"Those relationships are key to any type of response to a crisis," Miller said.
When crime increases outside base perimeters, both sides come together to talk about curbing the problems, he said.
In Yokosuka, for example, city officials installed security lights around shopping and bar districts near the naval base. The lights come with emergency buttons that link directly to local police. They also have cameras that can record up to two days of time.
In many cases, off-base crimes by U.S. personnel involve Japanese victims, Rogers said.
"Those are obviously our most difficult crimes," Rogers said. "Obviously, we don't think a military-on-military crime is any less, but a crime where we have a local national victim obviously is one that could have a serious impact on our bilateral relationship."
Overall, the crime statistics are a fraction of incidents that happen in Japan. In 2006, there were 54,505 violent offense arrests throughout the country. That year, 1,241 people were arrested in homicide cases; one was a U.S. sailor.
But the military knows that a violent crime involving a U.S. servicemember will attract a lot of attention. The 2006 murder involved a 56-year-old Japanese woman. Yoshie Sato was killed during a robbery near the Yokosuka Chuo train station.
William Oliver Reese, a USS Kitty Hawk airman, was sentenced to life in prison for the crime.
"We're talking such a small percent of the overall population," Miller said. "But all it takes is one."
It was that one that prompted Yokosuka to erect the security lights.