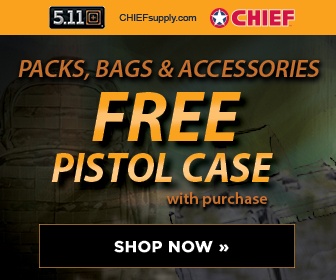 Washington Times
March 13, 2008
Pg. 11
From combined dispatches
BAGHDAD — Iraqi police raided strongholds of Shi'ite cleric Muqtada al-Sadr's Mahdi Army in the southern city of Kut yesterday after members of the militia broke a cease-fire and clashed with security forces a day earlier.
The city's police chief said at least 11 persons were killed in Tuesday's gunbattles in which U.S. Special Forces called in air strikes after Iraqi authorities asked them for help.
In another city south of Baghdad, three U.S. soldiers were killed in a rocket attack yesterday, bringing to 12 the number of soldiers who have been killed in Iraq over the past three days.
In Kut, police Lt. Col. Sudad Jamil said police had regained control of four districts where the Mahdi Army had a strong presence and were going house to house hunting for gunmen who had taken part in Tuesday's fighting.
The largest neighborhood in Kut, al-Jihad, had been sealed off by Iraqi security forces, he said. Residents inside al-Jihad said Mahdi Army gunmen were everywhere, and there were rumors that roadside bombs had been planted in street entrances.
"We have purged four neighborhoods and arrested a group of Mahdi Army gunmen, including a senior leader," another police officer, Lt. Aziz al-Amara, who commands a rapid reaction unit, told Reuters news agency.
However, Kut police chief Maj. Gen. Abdul-Hanin al-Amara told reporters that those detained had told police that they belonged to a religious movement, suggesting they were not linked to Sheik al-Sadr.
The director of Sheik al-Sadr's office in Kut, Abu Sadek, insisted that the gunmen were "outlaws" with no links to the cleric.
Sheik al-Sadr renewed a six-month cease-fire last month but over the weekend issued a statement telling followers that they could defend themselves if attacked. Until Tuesday's fighting, there had been no major violations of the truce.
With the overall U.S. military death toll in Iraq nearing 4,000, the latest killings mark a significant rise in deadly attacks against U.S. troops.
At least 3,987 members of the U.S. military have died since the beginning of the Iraq war in March 2003, according to an Associated Press count. The figure includes eight military civilians.
Navy Lt. Patrick Evans, a military spokesman, said three soldiers were killed yesterday in a rocket attack on Combat Outpost Adder near Nasiriyah, about 200 miles southeast of Baghdad. Two other soldiers were wounded.
The attack came a day after a U.S. soldier died when a roadside bomb hit his patrol near Diwaniyah, 80 miles south of Baghdad.
Eight soldiers were killed in a pair of bomb attacks on Monday, the heaviest single day of U.S. casualties since September.
Three of those soldiers died in a roadside bombing in Diyala, a violent province where al Qaeda in Iraq has been active.
The five others were killed while on foot patrol in central Baghdad. A suicide bomber approached them and detonated his explosives vest. Three U.S. soldiers and an Iraqi interpreter were wounded.