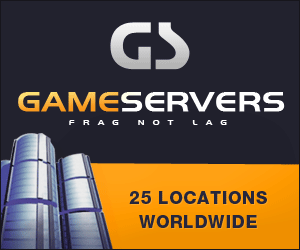 Washington Post
April 20, 2007
Pg. 26
By Joshua Partlow, Washington Post Foreign Service
BAGHDAD, April 19 -- Shihab Ahmed approached the manager of the restaurant to inquire about the head.
Two of his colleagues at the Interior Ministry had been eating lunch outside Hassan Restaurant in Baghdad on Thursday when a suicide bomber driving a GMC truck crashed into a police car parked along the curb and blew the restaurant into smoking shambles. Shihab said one of the victims' families had received the body, minus a crucial element.
"We have a body without a head," he said. "How can we receive the body if it doesn't have a head?"
The manager, Bahaa Saadi, 30, told them where to look.
"I picked up a human brain from the ground and buried it in the garden," he said.
Such was the macabre discussion following yet another bombing in Baghdad, a city so inured to violence that just a few hours after a massive explosion destroyed the five-story building, killing at least 10 people and wounding at least 20 others, traffic moved steadily past the restaurant and only a couple of uniformed officers milled about. By Iraqi standards the attack was minor -- especially coming a day after a series of bombings killed more than 160 people in Baghdad -- but it was a personal tragedy for those involved and another layer of grief for the city.
"They just came here to have lunch and to have ice cream," said Shihab Ahmed about his two slain friends. "What can we do? This is a failed government. The checkpoint is right there and that car bomb just passed it by."
A pile of crushed ice cream cones littered the ground outside the restaurant. A single high-heeled shoe marked the spot where a woman had been eating lunch with her three daughters. A twisted slab of the GMC somehow lodged on top of a telephone pole, about 30 feet off the ground. Every window in the building was shattered.
"This restaurant can be rebuilt, but the people who died, who will compensate them? How come that the Iraqi blood is so cheap?" Saadi asked. "There is no security. The security plan is a failure."
The bombing came on a day when three U.S. soldiers were reported killed in and around Baghdad. Two of the soldiers died and another one was injured north of Baghdad when a roadside bomb blew up near their vehicle. The third soldier was shot to death in southwestern Baghdad. Both attacks took place on Wednesday.
Two British soldiers died Thursday in Maysan province in southern Iraq, the day after the British passed security control to Iraqi forces. The two soldiers were killed and three others were injured when a roadside bomb exploded near their light armored tank, said a British military spokesman, Maj. David Gell.
Also Thursday, the Islamic State of Iraq, a coalition of Sunni insurgent groups led by al-Qaeda in Iraq, produced a videotape purporting to show the executions of 20 members of the ministries of Defense and Interior. The six-minute video, released on the Internet, shows the men, some wearing berets and camouflage uniforms, standing indoors with black blindfolds wrapped around their heads. Then it cuts to a scene outside where the men, kneeling, are shot in the back of the head one by one in rapid succession, as the black-clad gunmen shout, "God is greatest." The captured men offer no resistance.
In another Internet video, the Sunni coalition claimed it had created a war cabinet of 10 ministers in its "first Islamic administration." The group would be led by an emir who uses the nom de guerre Abu Omar al-Baghdadi. The Islamic State of Iraq seeks to overthrow the current Shiite-led government and replace it with a theocracy guided by its hard-line religious beliefs. In some parts of Iraq, such as Anbar and Diyala provinces, other insurgent groups have grown increasingly agitated by the brutal methods of the Islamic State and have begun to fight it with the support of American troops.
The violence also coincided with a new report by the human rights organization Amnesty International about the escalating use of the death penalty in Iraq, a practice the report says is plagued by irregularities and injustices in Iraq's nascent judicial system. More than 270 people have been sentenced to death, and at least 100 reportedly have been executed since the death penalty was reinstated in Iraq in 2004, according to the report.
The executions of at least 65 people last year, including two women, place Iraq near the top of the list of countries with the highest execution rate per capita in the world. The report faulted unfair and speedy trials, confessions obtained under coercion and torture, and vague anti-terrorism laws that allow the maximum punishment for crimes such as abductions and attacks on property.
Amid the worsening violence in Iraq, "it was entirely predictable that the restoration of the death penalty would not contribute to peace and security and the establishment of the rule of law, but would perpetuate and exacerbate the abuse of human rights and come to be seen, as in the case of Saddam Hussein's execution, as an instrument of vengeance far removed from any notions of justice," Amnesty International said.
The report includes the case of Juma Sabah Juma, a 25-year-old electronics technician who was captured in October in Baghdad by security forces from the Interior Ministry. Juma was reportedly taken to a detention center near the city of Kut, where he was tortured with burns and electric shocks. On Feb. 13, he called his family and told them he was about to go on trial. Two hours later, the report says, he called to say he had been sentenced to death.
Interviewed Thursday by phone from Jordan, his brother, Raed Sabah Juma, 35, said the torturers also hammered nails into his brother's genitals and cut his neck and hands. He was accused of killing a leader of the Mahdi Army, a Shiite militia, but maintains his innocence, his brother said. Raed Sabah Juma said he recently paid $10,000 to a lawyer to have his brother's sentence reduced to life in prison. He is held in a detention center in western Baghdad.
"The judicial system in Iraq is all related to money," Raed Sabah Juma said. "I sold my home, my belongings, I even borrowed from other people to save my brother."
Hassan Sunaid, a prominent Shiite politician close to Prime Minister Nouri al-Maliki, defended the death penalty as a legitimate constitutional punishment.
"We are being attacked by an international wave of terrorism," he said. "That's why we need severe penalties."
Special correspondents Naseer Nouri and Waleed Saffar contributed to this report.