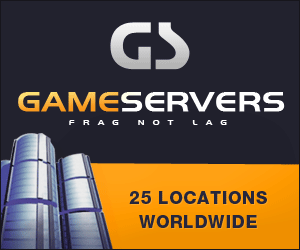 Wall Street Journal
January 18, 2007
Pg. 1
After Interpreting For American Troops, They Fear Going Home
By Joel Millman and Gina Chon
AMMAN, Jordan -- Cocky, cheerful Ali Adil thought he found his calling as an interpreter with the Third Marines, patrolling Iraq's most dangerous ground. The pay was good and he loved bantering about women and rock 'n' roll with young Americans. By helping Marines root out insurgents, he believed he was building a peaceful and just Iraq.
But since July -- when a suicide bomber drove an explosives-filled tanker into a building his unit was guarding -- the 20-year-old Mr. Adil has faced a different future. After suffering severe burns, he has undergone nine skin grafts at a hospital in Amman and lives in a dormitory with a dozen other wounded Iraqi interpreters -- "Terps" as the Americans call them.
Looking to avoid adding refugees, Jordan wants the Iraqis to leave the country when they are released from the hospital and no longer need postoperative treatment. The interpreters look at a return to Iraq as a death sentence. Their absence from home already may have endangered their families. "When someone is gone for a while, and nobody knows if he's really dead, the militias start asking, 'Is he with the Americans?' " says Mr. Adil, who says his family routinely receives death threats from Shiite militias in his old Basra neighborhood.
Since the start of the war, 257 Iraqi interpreters have been killed, says Titan Corp. of San Diego, which just completed a five-year, $4.6 billion Pentagon contract to provide linguists to U.S. forces. Most of those killed were assassinated while on home leave, the company says.
Hobbling on crutches or rolling through their days in wheelchairs, the Terps see themselves as combat veterans of America's war, which should entitle them to medical care, pensions and safety. Most want to emigrate to the U.S.
After lobbying by the U.S. Marine Corps, Congress approved a special immigration program for translators in 2005. But just 50 slots a year were granted, which must be shared between Iraqi and Afghan applicants with at least a year's service with U.S. combat troops. More than 5,000 locals have served in Iraq as interpreters. Some lawmakers and U.S. officials have argued that if the U.S. made it too easy for skilled Iraqis to leave, fewer would remain to help build Iraq. And if special benefits are carved out for interpreters, thousands more Iraqis who have worked with Americans -- from drivers to nurses to soldiers -- would also demand similar help.
This week, during a Senate Judiciary Committee hearing, lawmakers from both parties said more should be done to help Iraqis, particularly those who have helped the U.S. war effort. Assistant Secretary of State Ellen Sauerbrey said only 466 Iraqis have been admitted to the U.S. as refugees since 2003, and because of increasing violence last year, more Iraqis are fleeing their homes than are returning to them.
In their dormitory here, interpreters display the kind of tolerance U.S. war planners hoped would take root in Iraq. Shiites, Sunnis, Christians and Kurds mingle, their combat experience outweighing religious and ethnic divisions. The Terps come from secular households and call each other by their combat nicknames, adding to their sense of solidarity and distance from Iraq's murderous sectarianism.
Swapping Stories
Mr. Adil, a Shiite, is "Milan" because he liked to play as the AC Milan soccer team in PlayStation soccer games. Moghera al-Gaylany, a wealthy Sunni who learned English from a Welsh nanny, is "M2." He suffered eye and arm injuries from shrapnel. Abdul al-Basit, a Kurd who was hit by sniper fire in his arms and abdomen, is "Alan." Between therapy sessions, the interpreters swap stories and sometimes view video of the attacks that sent them to Amman. Such videos were usually taken by intelligence officers on the scene.
The wounded Terps sent here for treatment -- about 100 last year -- stay weeks or months. The hospital's management asked that the facility's name not be published for fear of attack. Amputees are the norm. Diyer Hassan arrived in November, still in a coma after leaving Iraq, where he had been on a predawn Baghdad patrol with the U.S. Army's 26th Infantry. The 20-year-old awoke in a hospital room to discover his legs amputated just below the pelvis. He had been working to raise cash to finish at Baghdad University and earn an accounting degree.
In a nearby room is one of the oldest Terps, Rabeh Khafaji, a 52-year-old Shiite nicknamed "Marcos." He was close to troops he patrolled with and says he "adopted" his 23-year-old platoon leader, Lt. Emily Perez. Told recently that she died in the same explosion that took both his lower legs, the former merchant seaman clutched Ms. Perez's photo to his chest and sobbed, "My beautiful child."
Cooks' Jobs
When U.S. and British forces swept through Iraq in 2003, Mr. Adil was hopeful about the future. He says his father, an elderly Shiite shopkeeper, and his Christian mother did their best to steer their eight sons from trouble. When two were drafted during the Iran-Iraq war, the family bribed a base commander to assign them cooks' jobs far from the front. When other Shiites rebelled against Saddam Hussein after the 1991 war, "we hid under our beds," he says. The family longed for the dictator's demise, and joined neighbors greeting the first troops entering Basra.
Fresh out of a two-year technical high school, the slim teenager was eager to test his rudimentary English, learned mostly from listening to an older brother's Pink Floyd records and by surfing the Internet. He says he landed a job paying $200 a month as an interpreter for a company of the British army's Royal Engineers.
Mr. Adil, the second-youngest child, suddenly became the family's principal breadwinner. While one brother lined up work as a policeman, most of the others held day laborer jobs. One brother, Amjad Adil, now 29, drove his own cab until carjackers took it. He, too, then went to work for the British, and was quickly dubbed "Tommy Gun" for his admiration of automatic weapons.
Although the Adil brothers say their work was routine -- translating for British officers meeting local dignitaries -- insurgents slipped at least three threatening letters under the family's front door warning them to quit. Letters tacked to nearby lampposts listed neighbors already killed for collaborating.
Worried about his safety, Ali left for Baghdad in January 2005 and found work with Titan, the main contractor supplying U.S. forces with interpreters. Titan paid him $1,050 a month -- three times the salary of Iraqi police -- which included a small bonus for working in the dangerous Sunni Triangle. (The few U.S. citizens who work as interpreters, and have high security clearances, make 10 times as much as bilingual Iraqis.)
In October, Amjad fled to Baghdad to work for Titan too, after he and another interpreter were fired on by four men in Basra. Amjad Adil escaped injury; his friend was shot in the face.
Tours With the Marines
The two brothers remember their tours with the Marines starting in late 2005 as the most gratifying part of the war. "Motivation! Mobilization!" Ali Adil shouted when asked what he loved about the Marines, nearly jumping from a chair as he assumed his battlefield stance.
In al Anbar province, he joined raids on suspected terrorists' safe houses, often discovering weapons, cash and computer files whose data led Marines to other targets. Some of the finds were unsettling. The Marines couldn't tell if U.S.-issued M-16s and body armor they found had been stripped from dead comrades or stolen by infiltrators working on U.S. bases.
Night raids were an adrenaline rush. After a fusilier launched a concussion grenade through an open window, Mr. Adil would dash into the building with other troops as an explosion shook the building and filled its entrance with blinding light. "It's something you never forget, not for the rest of your life," he says. Nothing terrified him as much as hearing a patrol leader bark the order, "Take cover, sniper!" and hitting the ground.
"He was the best interpreter we had," says Sgt. Nate Royster, a squad leader with the Third Marines. The chatty Mr. Adil would strike up friendships with Iraqi families passing through Marine checkpoints and over time would persuade them to identify Iraqis who were shooting at the Marines or planting bombs. He was also great at picking out Iraqis who were lying, Sgt. Royster says.
Mr. Adil and his brother swapped emails regularly from bases three hours apart. After six months, they had a week off together at the main Marine base in Haditha, where they shopped and played videogames. "We would call home together, both of us talking to our mother and father," Amjad Adil recalls. "It was like a family reunion."
News from home often was grim. During some calls, the brothers could hear mortar rounds landing near the family's home, which is close to a British base. Their parents provided updates on childhood friends who had been killed or seized. One neighbor family paid a large ransom when their son was kidnapped, but the young man never returned, the Adil parents said.