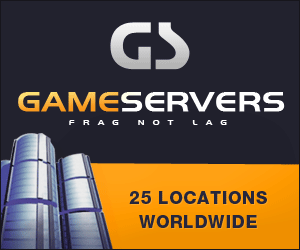 New York Times
April 13, 2007
By Kirk Semple
JUWAYBA, Iraq, April 12 — Sgt. Jonas Dailey was one of the last in his infantry company to learn Thursday morning that it would be staying an extra three months in Iraq.
He was at the company's outpost here preparing for a foot patrol when the conversation turned to the Pentagon's decision to extend the standard 12-month deployment of all American soldiers in Iraq and Afghanistan.
"Really? Who said?" Sergeant Dailey asked. His eyes were obscured by ballistic glasses, but his voice was edgy.
"Gates, the secretary of defense," another soldier responded.
Sergeant Dailey, 26, shrugged and turned away. "We're already here," he said. "What can you do?"
Word of the extension arrived almost by accident here at the rambling villa in the countryside east of Ramadi that the men from Company B, First Battalion, 26th Infantry Regiment of the First Infantry Division, have turned into an American-Iraqi military base.
Shortly after midnight, First Sgt. Jody Heikkinen spotted an article about it on the Internet, and the company officers were caught off guard. "We're trying to figure out what it means," said Capt. Chris Calihan, 31, the company commander.
The soldiers had been scheduled to return home in June, but the announcement appeared to extend their stay until September.
Among those soldiers who were still awake, there were muffled outbursts of anger and frustration laced with dark humor.
"If I get malaria, I get to leave, right?" Specialist Rodney Lawson, 30, said to no one in particular.
The soldiers wondered if their relationships back home could weather an extension and predicted that divorce rates in the military would spike. They muttered about three additional months of forced celibacy and fretted half jokingly about impatient wives and girlfriends. "Now a lot of cheating be going on," said Sgt. Jonathan Wilson, 29. "I'm serious."
Specialist Lawson had planned to take a vacation with his former wife, with whom he has two daughters, after he got back to the division's home base in Schweinfurt, Germany. They were going to give the relationship another try.
"This has totally wrecked everything I had planned," he said as he slumped on an empty explosives crate.
"Now I'm never going to get together with my ex-wife," he said. "I'm scared that the longer it takes, more things could happen."
The soldiers also worried about the extra months of dodging snipers' bullets and roadside bombs.
"You only going to get so many chances," said Specialist Lawson, whose Bradley fighting vehicle has been hit three times by rocket-propelled grenades during this rotation.
By midmorning, as the soldiers mobilized for another day of missions, the harsher emotions gave way to resignation and stoicism.
"The way I look at it, you get bent out of shape about stuff you can do something about," said Sgt. First Class Thomas Nunn, 29, as he led a patrol through the villa's forecourt, which heavy rainfall and the treads of the Bradleys had turned into a pool of shin-high mud.
The patrol — about two dozen heavily armed American and Iraqi soldiers — walked along a dirt road that threaded through a sparsely populated sector dotted with concrete-brick houses, subsistence crops and small herds of sheep. The soldiers were headed toward a clinic in a nearby hamlet to donate supplies and medicine.
Only a few weeks ago, this sort of patrol would have immediately drawn gunfire from insurgents. But the decision among prominent tribal leaders in the area to resist Sunni Arab jihadists and to provide residents to serve on the local police force had helped to quell the violence.
Still, the insurgent threat persisted — this week a gunman fired at the company's base, and bullets struck a Bradley on patrol. The soldiers moved cautiously, watching for gunmen hidden in the fields or in the shadows of distant houses.
Back at the base, Sergeant Heikkinen, 37, said the extension order would hit certain units harder than others, particularly the infantry units entangled in Iraq's worst violence in provinces like Anbar and Diyala and in Baghdad.
Even though Ramadi and its outskirts calmed down considerably in recent weeks, Sergeant Heikkinen said the extension stung. "It doesn't make it feel any better," he said.
At a squad meeting on Thursday afternoon, Sergeant Nunn did his best to put the brightest spin on the issue. "Best thing about this: You get more pay," he said. "And a better chance of a promotion.
Sgt. Daniel Green, 28, stepped out for a cigarette. He had not called his wife to tell her the news. He said he did not want to bother her with it yet because the details remained murky.
"Nothing's for definite, that's the way I look at it," he said. "Nothing's for definite."